It can be an overwhelming task buying a laboratory freezer. There's a wide range of brands out there, all with their own specific configurations and optional extras.
This can make it quite a time-consuming and sometimes confusing task. Luckily, the Evolve experts are by your side and here to help you choose the right laborator freezer for your scientific work.
What temperature are you looking to reach?
A basic question but an important one: what is the lowest temperature your laboratory is going to need? This will depend on what you are storing in your lab freezer. Temperature range is important because there is a big difference in price depending on how low you want to go. For example, a standard -20°C freezer is a lot less expensive that a -86°C Ultra Low Temperature freezer.
Security features for your laboratory freezer
Are you happy for anyone to have access to the contents of your freezer? Depending on what you are storing, you may want to limit access to certain users. This means you might want to get a freezer with a lockable door. If you think the key can get stolen or lost, then you should opt for a freezer with a keypad lock. You may also want to consider getting a freezer with an in-built alarm in case a user leaves the door open. Some models also set off an alarm if there is a mains power failure. Alternatively, you may not need these alarms. Especially, if you are going to opt for a separate temperature monitoring system. There are many different types of temperature monitoring systems out there.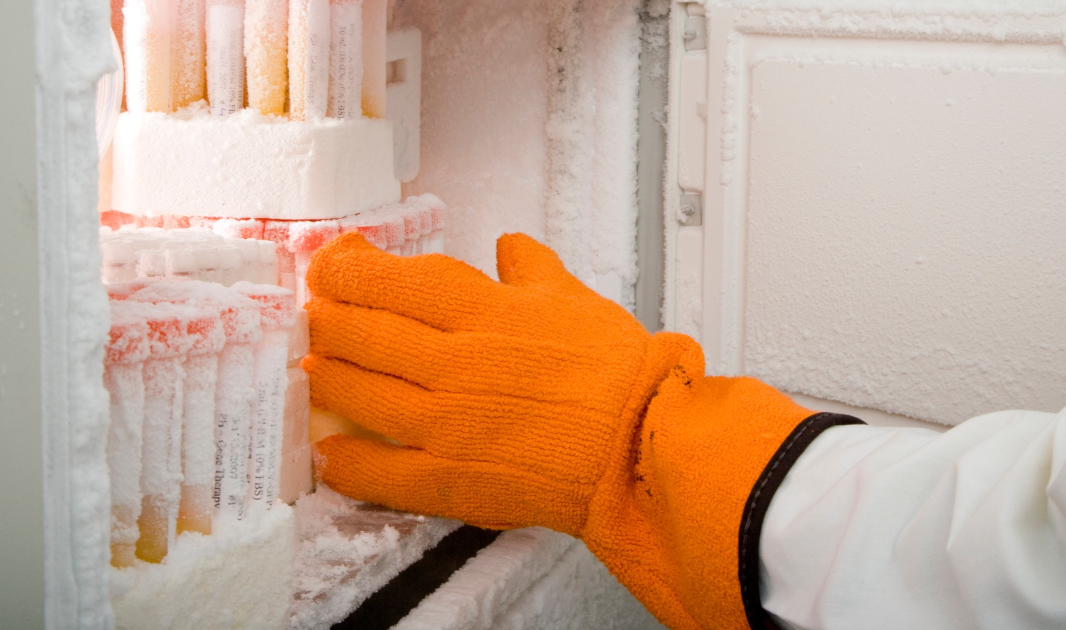 Size limitations
With many laboratories today being crammed with the latest technology, space can sometimes be at a premium. Ask yourself where the freezer will be sited and take accurate measurements to check it will fit into the space.
Check how wide the door openings are. Will the unit fit through all the doors it passes through from the delivery drop off point to the to the point where the unit will be sited? Does the freezer need to go in a lift? If so, will it fit or will it be too heavy?
Ventilation Requirements
The lab area you will be placing the freezer in needs to have proper ventilation so the freezers can keep working efficiently. The ventilation requirement of freezers varies depending on their model type. When you are placing the freezer, make sure the air inlet and outlet are not blocked by other items. In some instances, custom ventilation options are available for lab freezers to suit the conditions of your lab area.
Optional extras for your laboratory freezer
There are a wide range of optional extras for your laboratory freezer. You will need to decide what is really needed and what you can live without. For example, do you need to regularly move the freezer? If so, you should get the unit equipped with castors. Are your storing volatile substances? If so, you'd better invest in a spark-free laboratory freezer.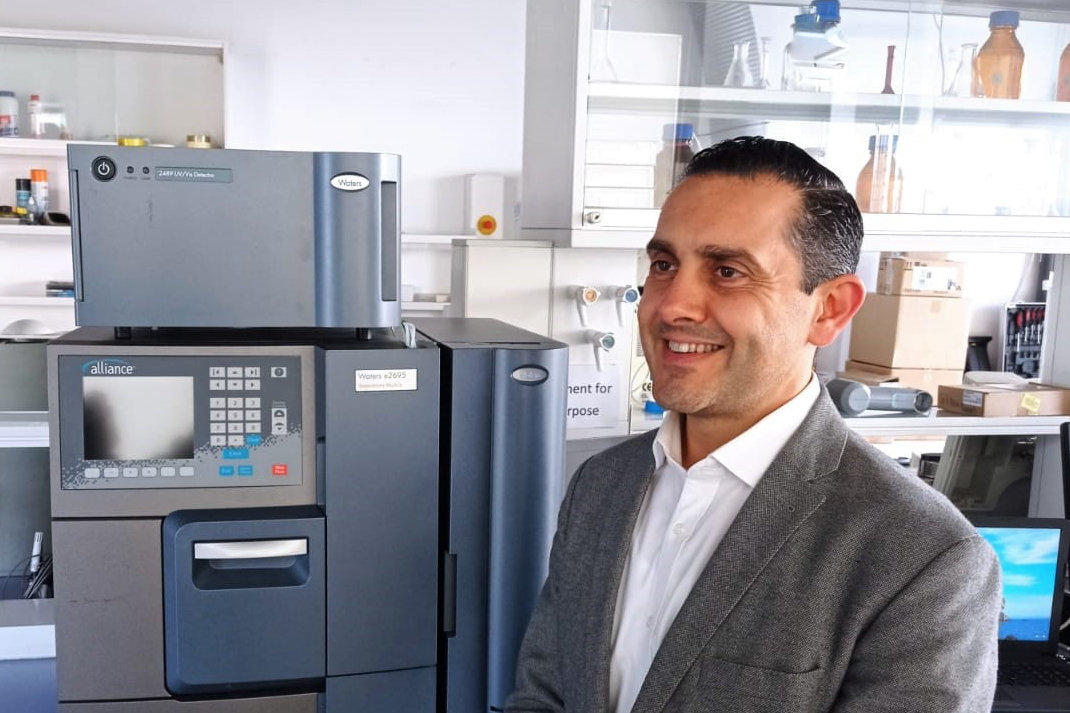 How Evolve can help you
Evolve scientific and industrial specialist Duncan Grech, pictured above, said: 'The right kind of lab equipment can make a world of difference and save you hefty maintenance and repair costs later'.
'A lab freezer is one such piece of equipment that needs to be carefully checked before purchase. If you're looking for a freezer for a medical lab, we can help you. Evolve has been supplying laboratory equipment for medical use for almost 20 years.'
'We also supply and service an array of lab equipment, including top brand microscopes, rotary evaporators, centrifuges, laboratory chemicals and water purification systems. Our team of friendly field service engineers will visit your site and provide first-class maintenance for your laboratory equipment, ensuring your instruments are always in peak condition.'
For more information on how Evolve can help you, please contact us through the Support Centre. You'll be glad you did.
You might also be interested in
We succeed when you succeed
Laboratory equipment and so much more
Whatever your next step, we'll be by your side.
Evolve is Malta's fastest growing science company, offering lab design, scientific consultancy services, environmental monitoring and the latest medical equipment from internationally trusted brands.
We have a comprehensive range of scientific equipment and medical supplies, shaped to suit the needs of hospitals, clinics, heritage sites, school labs, universities, medical cannabis facilities and leading pharmaceutical companies.
To find out about how Evolve can help you take your next step, get in touch with us today.