Chemicals play an important role in any experiment in the laboratory.
At Evolve, we are proud to be the largest independent supplier of scientific supplies, including chemicals, laboratory equipment and consumables in Malta and can deliver the chemicals you need quickly and simply.
We supply an extensive range of chemicals to a wide range of laboratories, including biological reagents, non-aqueous titrants, pH buffers, storage and cleaning solutions for pH electrodes as well as general chemicals from trusted brand partners such as Merck.
Our team of experts are always on hand to help you choose the right chemicals and techniques for your scientific project, depending on your analysis, application and requirements.
Olivera Mihova from Evolve's scientific and industrial department, pictured below, has a Master of Pharmacy degree and boasts a wealth of experience in helping our clients choose the right products for their needs.
Olivera told us: 'In the kitchen, the secret for a great recipe is the quality of the ingredients that will be use. The same principle applies in the laboratory with the right selection of chemicals. It is important to have a good understanding of the purity grade classification and their use. This knowledge will help any researcher to find the best chemical for their work.'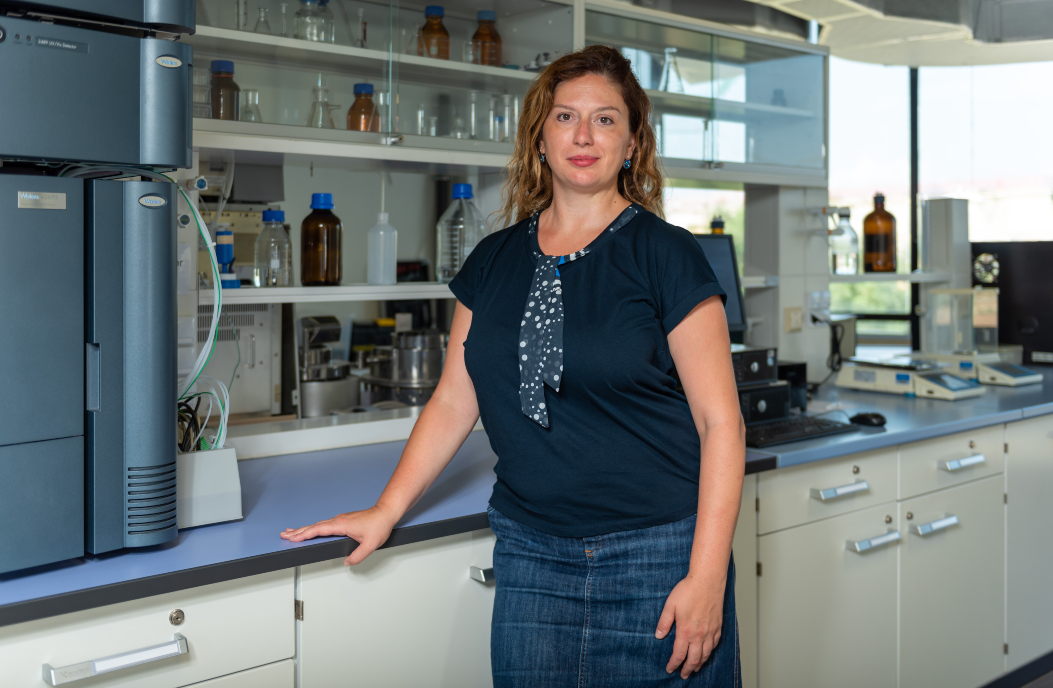 Evolve's extensive portfolio of reagents and solvents includes many different quality grades, starting from the tree basic LAB ones Emsure, Emparta, Emplura to the very specific ones TraceCERT, BioUltra and  BioXtra  for analytical and Life science application.
EMSURE® – for analysis ACS, ISO, Reag. Ph Eur Premium grade for complex or regulated analyses
EMPARTA® – for analysis ACS Standard grade for routine analytical applications
EMPLURA® – a basic grade for preparatory lab work, cleaning and production
These high-quality reagents can be used for almost all analytical applications and deliver:
Reliable, reproducible results
Confidence in the application and analytical decisions
No interference from impurities in the analysis
Lower blank values resulting in higher sensitivity
Certainty in method development
Excellent batch to batch consistency
Certificate of analysis available online 24/7
Compliance with international standards
Simplified audits and accreditation
With regards to the pharmaceutical production of different pharmaceutical dosage forms with The Emprove® programme every pharmaceutical manufacturer can confidently speed their way through the regulatory maze and fast track their new drug to market.
High-quality products, comprehensive documentation, and superior customer support facilitate qualification, risk assessment, and process optimisation.
With the help of our experts at Evolve, you can easily choose the right laboratory reagent or excipients and active ingredients to exactly match your project's needs.
You might also be interested in
Be the first to hear our latest news, ideas and initiatives from the team at Evolve
By your side with expert support
At Evolve, we've been supplying lab equipment, scientific products and supplies for hospitals, clinics, scientists and researchers for decades. We consider it our job to do far more than just take your order, we're here to help. We listen, advise and solve problems.
Knowing that your time is precious, we also work fast – often being the only scientific supplier who can deliver what you need, when you need it.
We pride ourselves on the relationships we nurture and the consistent results we deliver.
To find out how we can save you time and give you one less thing to worry about, visit our Support Centre page.