It can be a complicated task choosing a laboratory refrigerator. There are so many brands out there, all with different configurations and slightly different specifications.
Laboratory refrigerators offer a lot more than the standard kitchen fridge does.
First, they maintain a more consistent temperature than a kitchen refrigerator. These consistent temperatures are important for storing sensitive things, like vaccines and samples, that won't hold up to fluctuations. Laboratory fridges are also designed to be sturdier and less likely to fail. If a fridge goes out, the lab can face a huge replacement expense.
Evolve supplies lab fridges that meet the highest criteria in terms of security and reliability. Precise electronic controls, a forced-air cooling system and highly effective insulation work together to ensure outstanding energy efficiency, so that operating costs are kept low and the environment is protected.
But it can be confusing knowing which refrigerator is the perfect fit for your laboratory. Luckily, the Evolve experts are here to help, and will guide you through the process to find the best one for your science-led work.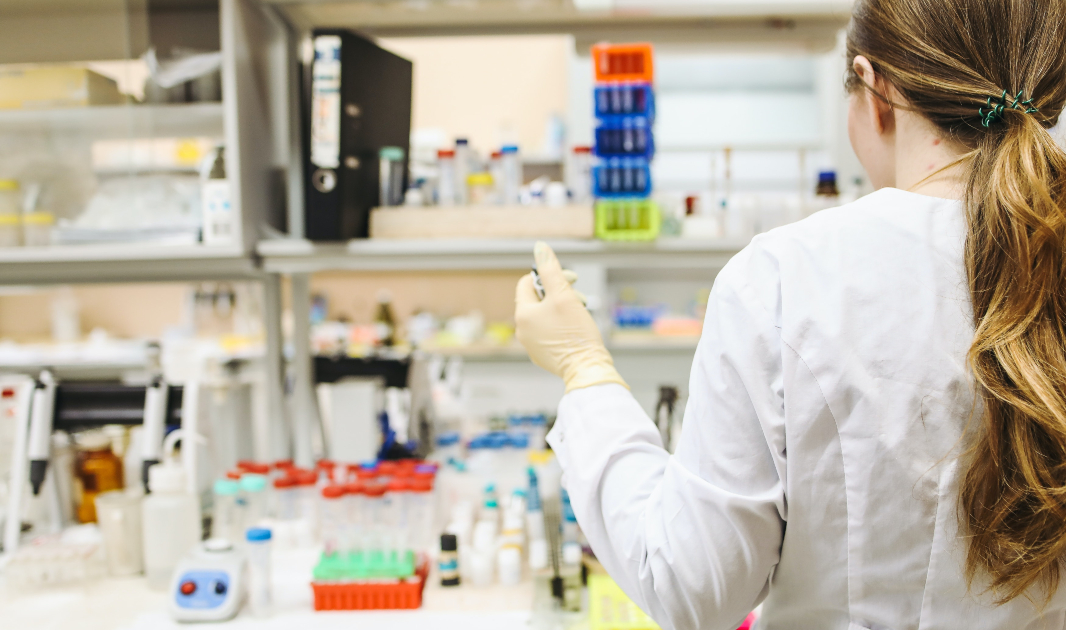 Types
There are four types of laboratory refrigerators.
Explosion proof refrigerators are designed to store flammable liquids and hazardous chemical substances. A lack of electrical equipment prevents fire caused by sparks in the storage area, making it safe to use with combustible materials.
Lab fridges are designed to maintain consistent temperatures and monitor the temperatures with digital displays. They are general laboratory refrigerators and need to include lockable easy-to-clean sections. They are also used to cool samples and for preservation.
Blood bank refrigerators comply with all EU regulations. Reliability is critical for this type, along with the ability to monitor temperatures. They also need to have separate compartments for storing different sample types.
Medical refrigerators are designed for research experiments. They are best used for laboratories where medical samples and procedures require precise temperature settings and stability.
Temperature Capability
Laboratory refrigerators typically operate from 2°C to 10°C, although there are exceptions. It is best to use a refrigerator that closely meets temperature needs because the lower the temperature the more power it requires. The control settings for laboratory refrigerators can range from a simple dial thermostat (cold, colder, coldest) to a sophisticated digital LED display that allows for precise programmable logic controls.
Low-humidity laboratory refrigerators minimize moisture in the ambient air. Reduced-humidity laboratory refrigerators are designed for seed storage and applications in which the refrigerator doors are opened and closed frequently. Another helpful feature is an automatic defrost function. This keeps the refrigerator frost-free and running at optimum capacity. In an automatic defrost cycle, the compressor shuts off and the fan blows air over the coils to remove the frost. An internal fan circulates the air throughout the refrigerator keeping the temperature uniform. Laboratory refrigerators with manual defrost systems are recommended when it is important to protect samples from drying out.
For faster pull-down and recovery times, some laboratory refrigerators are equipped with features such as bypass refrigeration and microprocessor-based controls. A rear-wall plenum and heatsink on either the plenum or the floor can help to limit the temperature rise.
Design
When selecting a laboratory refrigerator it is important to consider the space needs. If space is limited in the laboratory then the refrigerator can be mounted on the wall or incorporated into another unit. Some laboratory refrigerators are designed to fit under a laboratory counter. Space-saving designs are more susceptible to temperature fluctuations because of their size. Larger stand-alone units are also available.
Most laboratory refrigerators are equipped with one or more solid doors or sliding glass doors. The refrigerators need to lock in order to prevent unauthorized personnel from accessing dangerous items such as clinical samples, narcotics, and vaccines.
Typically, the adjustable shelves in laboratory refrigerators are made of aluminum or stainless steel. By design, refrigerator shelves are easy to wash. Many refrigerators also have lockable drawers or separate cabinets as well as an alarm system. This can help eradicate cross contamination of materials and stop unauthorized personnel handling sensitive items.
Standards
Laboratory refrigerators that comply with EU regulations are designed to provide specific levels of temperature control and a uniform temperature throughout the chamber. Additional US standards include A-A-52150 which defines technical and quality assurance requirements for a non-food, explosion proof, laboratory refrigerator and BS 4376-1 for electrically operated blood storage.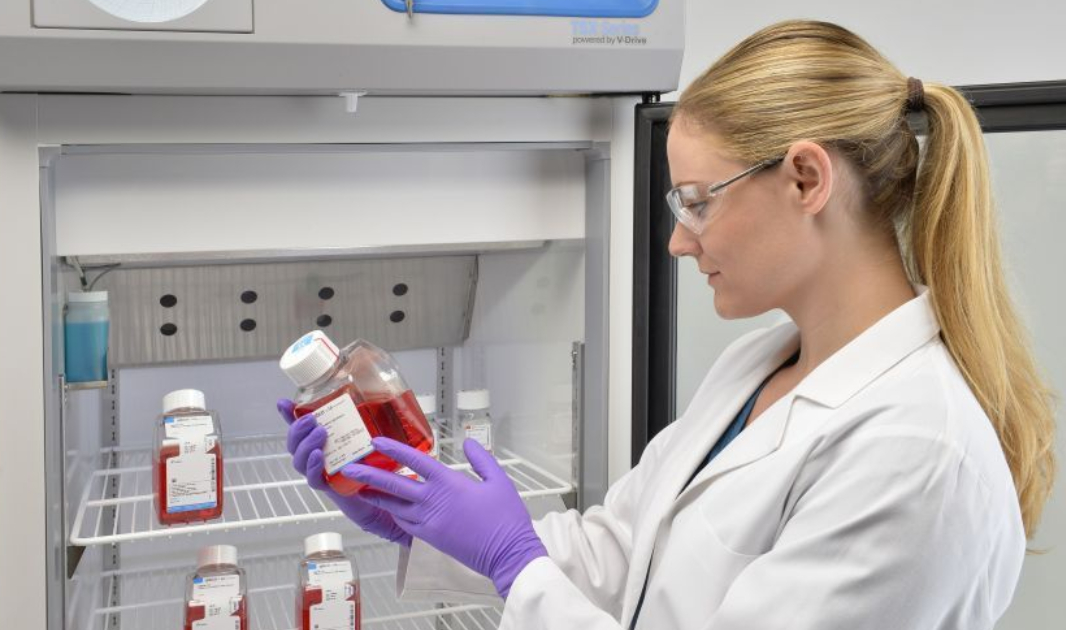 Optional extras for your laboratory refrigerator
Another factor to consider when buying a laboratory refrigerator is what optional extras you want. Many refrigerators can be equipped with extractable drawers which make it possible to sift through items without having to keep the door open. You can also have castors fitted to your refrigerator, thus allowing you to move the whole unit from one laboratory to the other. Some users need to monitor the temperature history over a period of time. For this, a USB port can be fitted so that the unit can export data onto a flash drive.
Evolve expert view
Tania Teixeira, a Research and Development Manager at Evolve, said: 'Laboratory refrigerators are specially designed to comply with pharmaceutical regulations. Exceptional temperature uniformity is paired with easy calibration access to meet critical validated storage regulations.
'A thermistor sensor monitors temperature inside the chamber, while microprocessor controls ensure that an accurate set temperature is maintained. Even with frequent door openings, the circulation fan provides rapid temperature recovery for a stable preservation environment unaffected by ambient temperature.
'The refrigerators provide an ideal temperature environment for clinical, pharmaceutical and industrial research.'
Whatever your need, the experts at Evolve are here to help you. We offer a range of refrigerators from well-known international brands. Contact our friendly team for more information about the options available.
Supporting our customers
Be the first to hear the latest news, ideas and initiatives from Evolve
Help for what matters
Evolve champions potential, helping scientists, businesses and communities to thrive. Because when they thrive, so do we. Our purpose underpins everything we do.
We consider it our job to do far more than just take your order, we're here to help. We listen, advise and solve problems.
We've been designing and supplying lab equipment, scientific products and supplies for hospitals, clinics, scientists and researchers for decades.
Knowing that your time is precious, we also work fast – often being the only scientific supplier in Malta who can deliver what you need, when you need it. We pride ourselves on the great relationships we nurture and the consistent results we deliver.
To find out how we can save you time and give you one less thing to worry about, visit our Support Centre page.