From viewing mineral samples to animal or plant cells, the microscope is a highly important instrument with a wide range of scientific applications. It allows us to study a range of microorganisms, cells and structures, playing an integral role in both research and diagnostics.
While the complexities of research require instruments with differing levels of sophistication, microscopes can be used in a variety of settings, providing an invaluable laboratory tool. Whatever the instrument type, maintaining your lab equipment is of paramount importance. Proper care and maintenance of your microscope can extend its life by many years.
Check out these top tips from Evolve expert Silvio Caruana, pictured, to help keep your laboratory microscope in tip top condition.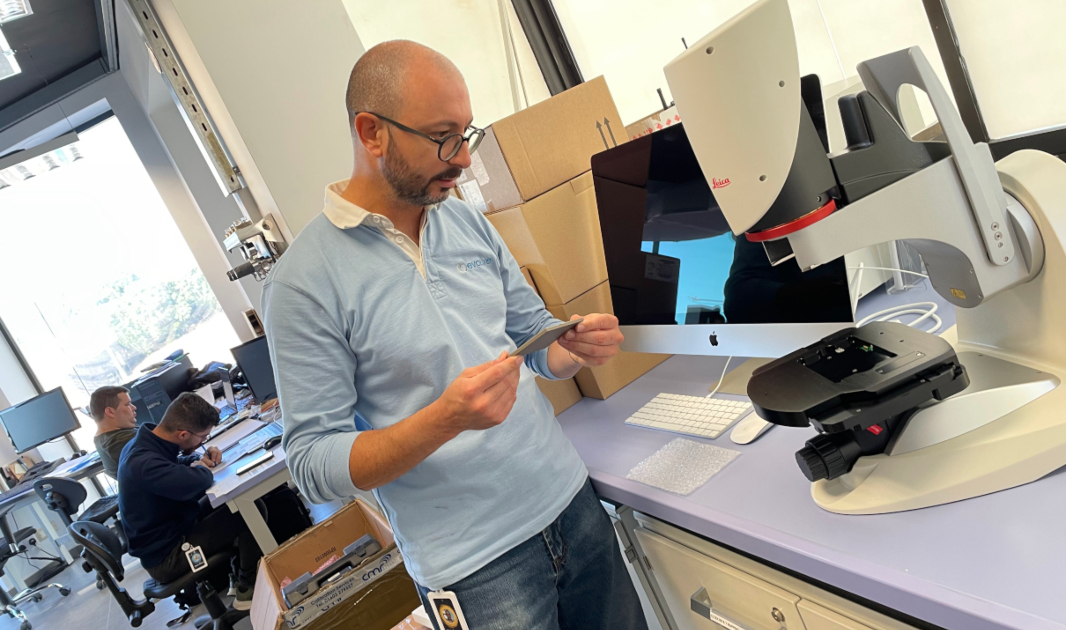 1. Handle with care
Improper handling is a common cause of many problems that occur with microscopes. When carrying a microscope, hold it by the base and the metal support arm. The stage on a microscope is the flat plate where the slides are placed for observation. Avoid picking your microscope up by the stage or the eyepiece holder, as this can cause misalignment.
2. Look after lenses
When using your microscope, be careful not to let the lens touch the slide you're looking at, as this can damage the lens. Clean optics are essential for successful microscopy and perfect images. The choice of cleaning methods depends on the nature of the optical surface concerned and the type of dirt to be removed. Additionally, many microscopes are commonly shared by several users. Therefore, they bear the risk of being contaminated with microorganisms.
3. Keep it covered
At Evolve, microscopes are always sold with dust covers. Whether transporting or storing your instrument, make the most of the microscope bag and remember to keep your microscope covered when not in use. The microscope's eye tubes also need to be kept dust free. If the eyepieces need to be removed, cover the tubes with caps and store them with the microscope. For long-term storage, microscopes should be kept with a dust cover.
4. Store it safely
Ensure you store your microscope in a clean, dry space with good ventilation. Salt air or damp, for example, can cause damage to equipment over time. Expensive, precision equipment should not be stored next to solutions that may leak. Similarly, keep your microscope away from areas with potentially corrosive chemical fumes. Such fumes can destroy lenses or corrode metal parts.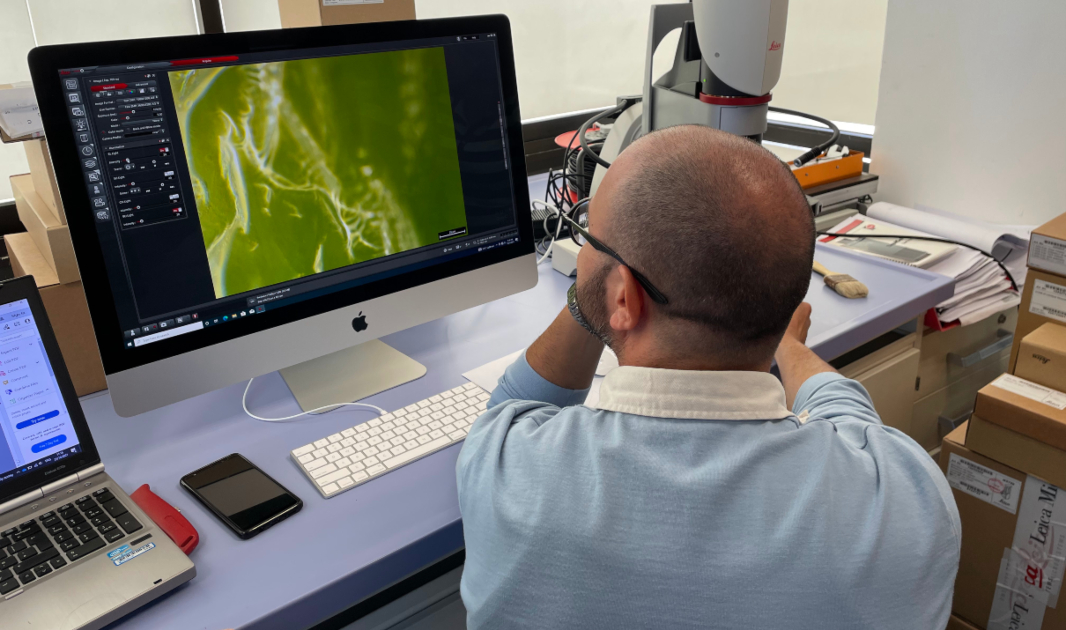 5. Be gentle
Microscope lenses are delicate. Treat them carefully to avoid any scratches. Moisten special lens paper with distilled water or appropriate cleaning solution. Rubbing gently in a circular motion will remove any sticky residue. Never use anything abrasive on microscope lenses. When using the Oil immersion  technique is important to ensure careful cleaning takes place immediately after using the oil.
6. Refer to the user manual
Always refer to the manual when making any adjustments to the microscope and use the supplied spanners. Never use force, inappropriate tools or over-tighten when making adjustments to your microscope, as this will only result in equipment damage.
7. Maintain your microscope
An annual maintenance check of microscopes is always a good idea. Moving parts should be cleaned and lubricated. Similarly, inspect the power cords and plugs for safety.
8. Consider a professional service
Contact Evolve's friendly team today for a great range of products and services to help keep your laboratory microscopy equipment in tip top condition.
Evolve expert view
Silvio Caruana, Senior Field Service Engineer at Evolve, said: 'Microscopes aren't cheap, especially when you enter into the industrial range of high-end microscopes. They are a significant investment to any laboratory and proper care and maintenance is paramount to ensure your microscope stands the test of time.
'Caring for your microscope is important to maximise your return on investment. The expert team here at Evolve are always by your side and happy to assist you with the correct care techniques.'
Evolve is a proud partner of Leica Microsystems, one of the market leaders in microscopy. Users of Leica instruments can be found in many fields: life science research, throughout the manufacturing industry, surgical specialisations, and in classrooms around the world
You might also be interested in
Every day, we get better.
Highest quality scientific equipment
Evolve supplies lab equipment throughout Malta and Sub-Saharan Africa, with many items in stock for speedy delivery. Our team are highly knowledgable and can help you find exactly what you're after. Our laboratory equipment includes centrifuges, microfuges, freeze dryers, incubators, vortex mixers and water baths.
We also offer accessories and supplies such as spinner flasks, pipettes and so much more. If you need help to source the scientific or medical laboratory equipment supplies you're looking for, get in touch with the Evolve experts today or contact us by email.