When US chemist Lyman C. Craig invented the rotary evaporation system in 1950, he could not have imagined what an innovation he had created. More than 60 years later, rotary evaporators are still responding to the needs of scientists around the world and can be found in most modern chemistry laboratories.
Due to the broad range of condensers, 'rotovaps' are used for fast distillation of mixed solvents, the efficient drying of samples, the quicker freeze-drying sample preparation, the chemical synthesis under reflux, the extraction of natural compounds and concentration.
Evaporation is a common step in many research and development applications. The concentration of solutions by distilling the solvent and getting rid of low and higher-boiling or solid residue is a necessary step in organic synthesis and extracting inorganic pollutants. Evaporators are also used outside research laboratories in the chemical, pharma, petrochemical and food industries.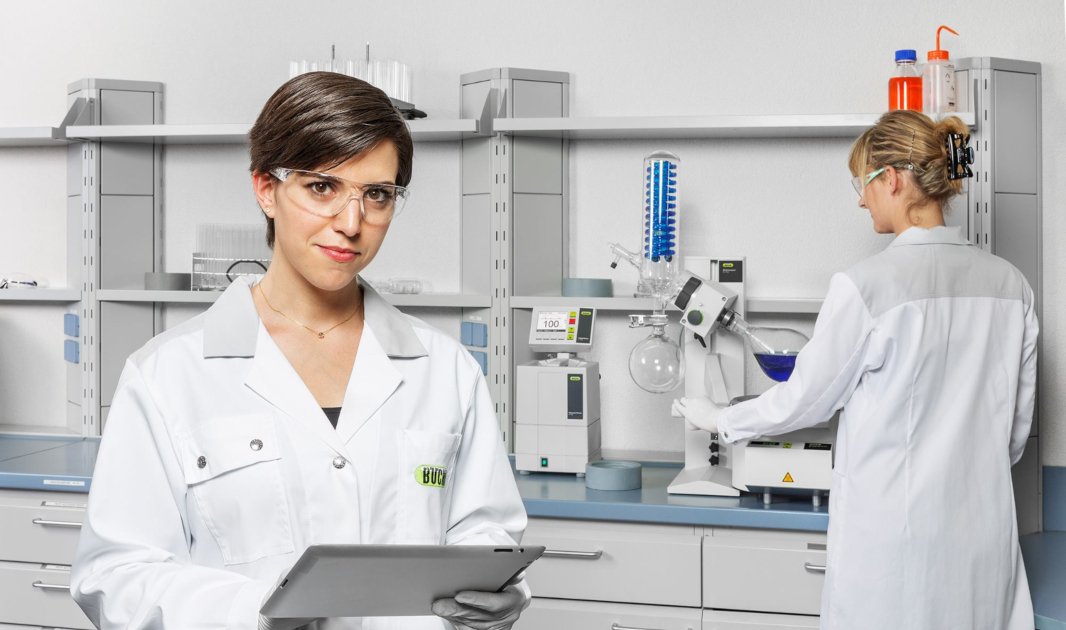 How does a Rotary Evaporator work?
The main components of a rotary evaporator include a motor unit, a vapor duct, a vacuum system, a heated fluid bath, a condenser with either a coil passing coolant, or a 'cold finger', a condensate-collecting flask and a mechanical or motorised mechanism. In a rotary evaporator, the motor rotates the evaporation flask or vial containing the user's sample. Vapor duct is the axis for sample rotation, and is a vacuum-tight conduit for the vapor being drawn off the sample.
The vacuum system substantially reduces the pressure within the evaporator system. The system can be as simple as a water aspirator with a trap immersed in a cold bath for non-toxic solvents, or as complex as a regulated mechanical vacuum pump with refrigerated trap. A heated fluid bath, which is usually water, heats the sample. The condenser used in rotary evaporator can be simple or complex, depending upon the goals of the evaporation, and any propensities the dissolved compounds might give to the mixture. The condensate-collecting flask is located at the bottom of the condenser and catches the distilling solvent after it re-condenses. The motorised mechanism quickly lifts the evaporation flask from the heating bath.
Safety precautions
Although evaporation is a simple operation, there are hazards associated with it including implosions resulting from use of glassware that contains flaws, and explosions that may occur from concentrating unstable impurities during evaporation. Take precautions to avoid contact with rotating parts, particularly entanglement of loose clothing, hair or necklaces.
Rotary Evaporator applications
The industrial applications of the rotary evaporator are countless, but include crude oil processing, separation of cannabinoids, molecular cooking, flavour and fragrance creation and much more. Rotary evaporators supplied by Evolve meet the needs of a wide range of sectors, whether you operate in research and development or production.
Academia: Solvent re-use plays an important role in Academia. The rotary evaporator is the best choice for this and many other applications: Concentration, Solvent recycling, Distillation.
Chemical: In the chemical industry a wide range of applications can be performed with an industrial Rotavapor: Concentration, Drying, Solvent Recycling.
Pharmaceutical: The pharmaceutical industry has a need for an evaporation solution that covers a wide range of applications. The rotary evaporator is the best choice for gentle evaporation: Concentration, Drying, Re-crystallisation, Synthesis.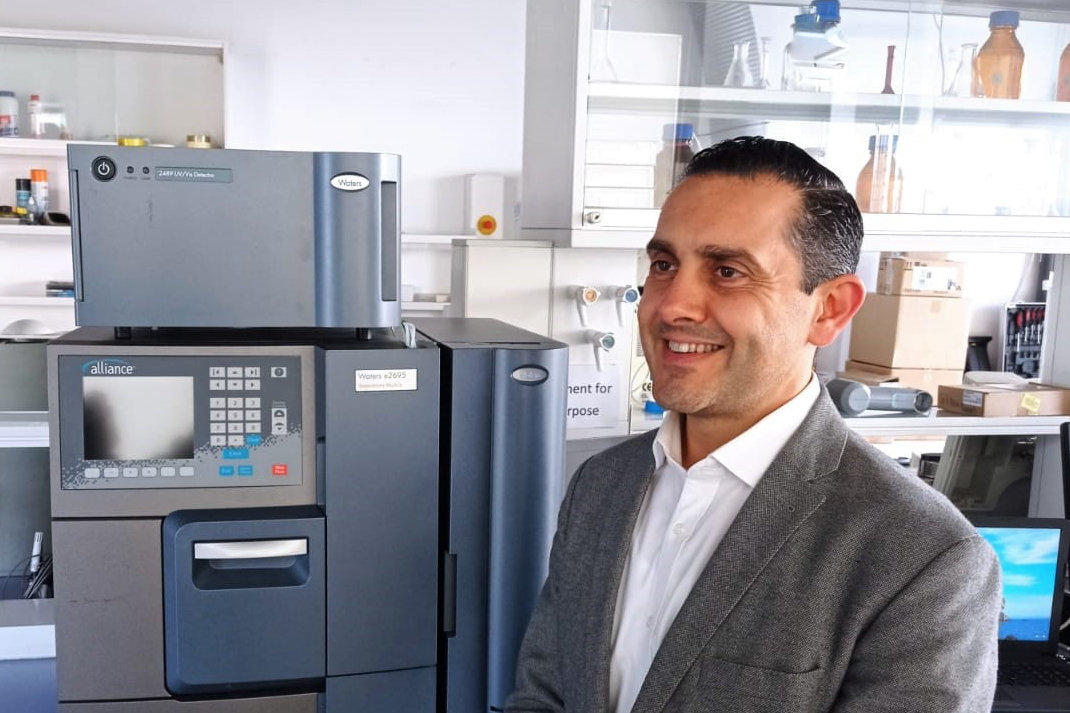 Evolve expert view
Evolve scientific and industrial specialist Duncan Grech, pictured above, said: 'Things like rotation speed range, vacuum, temperature and pressure are key features that should be considered when buying your new rotary evaporator.
'At Evolve, we have the knowledge and expertise to help you decide on the type of rotary evaporator that's right for your work, based on the size, type and sensitivity of the samples. For example, if the samples you work on are acids, they'll require a robust acid-resistant system. Whether you're working at a university, pharmaceutical company, medical cannabis firm, research organisation, food and beverage company or distiller we have the right solution for you.'
Evolve recommends
Evolve has partnered with Swiss laboratory solutions giant Buchi to supply and distribute it's innovative range of rotary evaporators. Buchi technology sets new sustainability standards by improving energy efficiency and rates of evaporation, therefore saving running costs and time, and reducing your carbon footprint.
Evolve partner Buchi is the leading developer of rotary evaporator technologies for researchers and production chemists across a variety of sectors – including pharmaceuticals, petrochemicals, agrochemicals, food and beverage and fine chemicals – as well as academic institutions.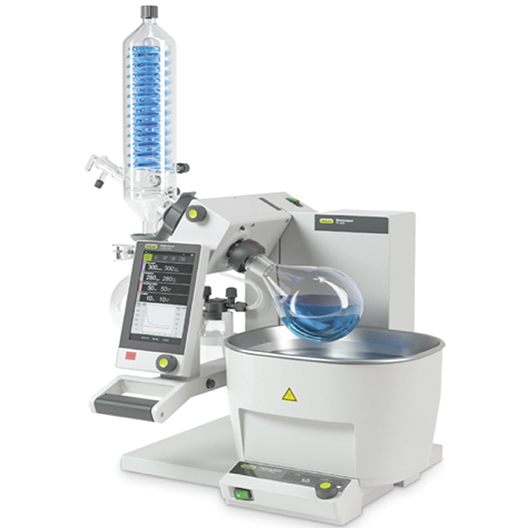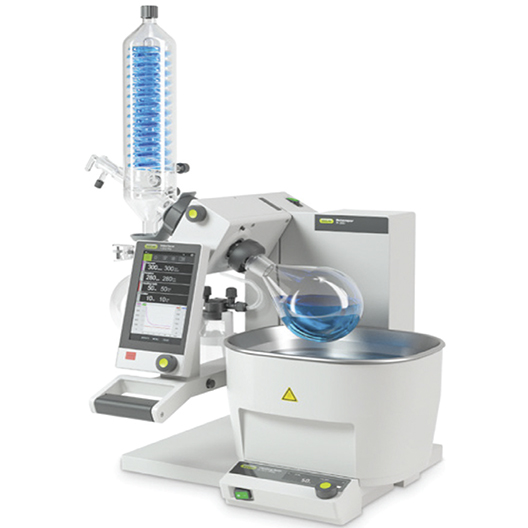 The Rotavapor R-300 from Evolve partner Buchi, pictured above, features an innovative design and quality construction. The R-300 meets the highest expectations of convenience and versatility in rotary evaporation. Its modular design allows it to be extended to a fully integrated system where a central interface regulates each component.
The R-300 meets the highest expectations in convenience and versatility. Its modular design allows extension of the R-300 to a fully integrated system where a central interface regulates each component.
How to use Rotavapor
This video shows you how to get the most from your Rotavapor, with a run through of all the steps from start to finish:
What else are you looking to do?
Stay up to date with the latest news, ideas and insights from Evolve
When you succeed, so do we
At Evolve, a love of science is in our DNA. We're proud to offer our customers an extensive range of quality laboratory and scientific equipment from leading brands as well as exceptional consultancy advice and customer service.
Whatever you're looking for, we'll provide a dedicated service that's designed around you and your project.
Whether we're building the first EU-GMP pharmaceutical lab in Ghana, developing the first-ever medical cannabis facility in Malta, or equipping the largest police forensics unit in Dubai, we're there with you every step of the way.
If you'd like to speak to one of our experts on how Evolve can help your next science-led project, please get in touch with us today.