Our people say Evolve is a terrific place to work. They say we're 'exciting', 'rewarding' and 'enjoyable'. If that sounds like the kind of place you want to work, bringing your skills to Evolve is a move you won't regret.
With an inclusive culture, excellent learning and development, and a reward package that lets you set your priorities, there are plenty of reasons Evolve is a great place to work.
Why work at Evolve?
We treat people how they want to be treated
We know that looking after our colleagues in a culture of trust and respect is essential to the success of Evolve. Where colleagues feel recognised and rewarded, where they have the opportunity to get on and where they are supported in their development, they in turn try their hardest for our customers.
Wellbeing
Supporting the physical, emotional and financial wellbeing of our colleagues really matters. And it's something we take very seriously. To this end, we offer a range of wellbeing programmes, initiatives and education, like Live Evolve, to do just that.
Work Life Balance
The great news is, we're a fast-growing science business with a brillliant reputation. We cover many areas and industries which means that we can find something that works for you. In many cases, opportunities don't need to be structured – part-time, work from home, there's no limit. It really can give you the best of both worlds – a career and family life.
Everyone's Welcome
Diversity and inclusion has always been at the heart of Evolve. We always want our colleagues to feel they can be themselves at work and we are committed to helping them be at their best.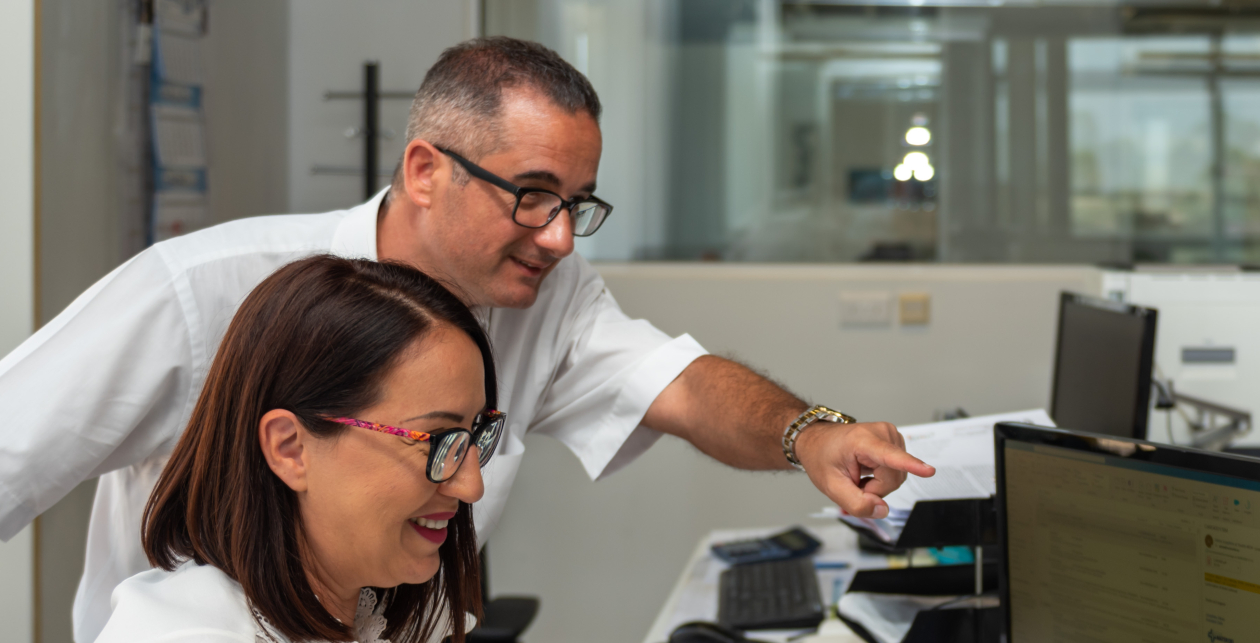 Our values
Evolve's values are central to our science-led business and help us to understand how to put our core purpose into practice. Since we first introduced our values more than a decade ago, they have become a central part of our culture.
They make sure that every person at Evolve understands what's important – from how we work together as a team to how customers are at the centre of what we do.
At Evolve, we always…
Put our customers first
We dedicate our energy and efforts to sourcing great quality scientific and medical products for our customers. By understanding our customers, we can anticipate and respond to their needs and expectations. As a Group we serve a wide range of different clients, in different settings, from small retail customers through to LARGE hospitals, universities, pharmaceutical companies and the booming medical cannabis industry. 
Act with integrity
We build relationships based on honesty, trust and transparency with our customers, colleagues and the communities we serve.
Strive for simplicity
We believe that simplicity lowers costs for Evolve clients, increases efficiencies and makes life easier for everyone.
Enjoy what we do
At Evolve we work hard, try our best, share and celebrate success and love what we do. It makes our lives better and results in better customer service.
Explore our opportunities to get on
Want to hear what working here is like from the people who live it? Our careers section features stories from across the Evolve Group. It's a great way to get an insight into who we are and to brush up your skills before you apply.
More brilliant ideas to inspire you
Headlines, hot topics, and more from Evolve
What can we do for your business?
However big or small your science-led business, we can make life easier.
Evolve is proud to be the fastest-growing science company in Malta. We offer a comprehensive range of scientific products and services, from supplying the latest microscopes to award-winning lab design and the turnkey installation of medical cannabis facilities.
Our work is shaped to suit you and your needs whether you work in pharmaceutical manufacturing, healthcare, semiconductor production, agriculture, medical cannabis, food science, police forensics, environmental monitoring, education or any other industry that requires scientific help.
To talk to us about how we could support your business, please 
get in touch.