At Evolve, we know your success depends on delivering customer satisfaction through high quality products. Cleanliness of parts and components determines performance, lifetime, and overall product quality.
As international standards become stricter in many science-led industries, rigorous cleanliness analysis is necessary to ensure compliance. Leica's state-of-the-art Cleanliness Expert software, available from Evolve, is an easy-to-use, optimal solution to provide you with reliable, repeatable analysis results specific to your needs.
It can help you improve your workflow with multi-sample measurements, meet international quality standards and save your employees a lot of time and hassle.
Cleanliness analysis
Evolve recently delivered and installed a Leica DMS1000 microscope fitted with the Cleanliness Expert software at Medichem and Combino Pharm for use in their quality control laboratory in Hal Far.
Medichem and Combino Pharm are among Malta's leading pharmaceutical companies and form part of the Medichem group, a Spanish pharmaceutical organisation which specialises in the development, manufacture, and marketing of generic Active Pharmaceutical Ingredients and Finished Dosage Forms for the global pharmaceutical industry.
Medichem and Combino Pharm have been operating in Malta since 2005 and are both EU GMP and US FDA approved pharmaceutical companies.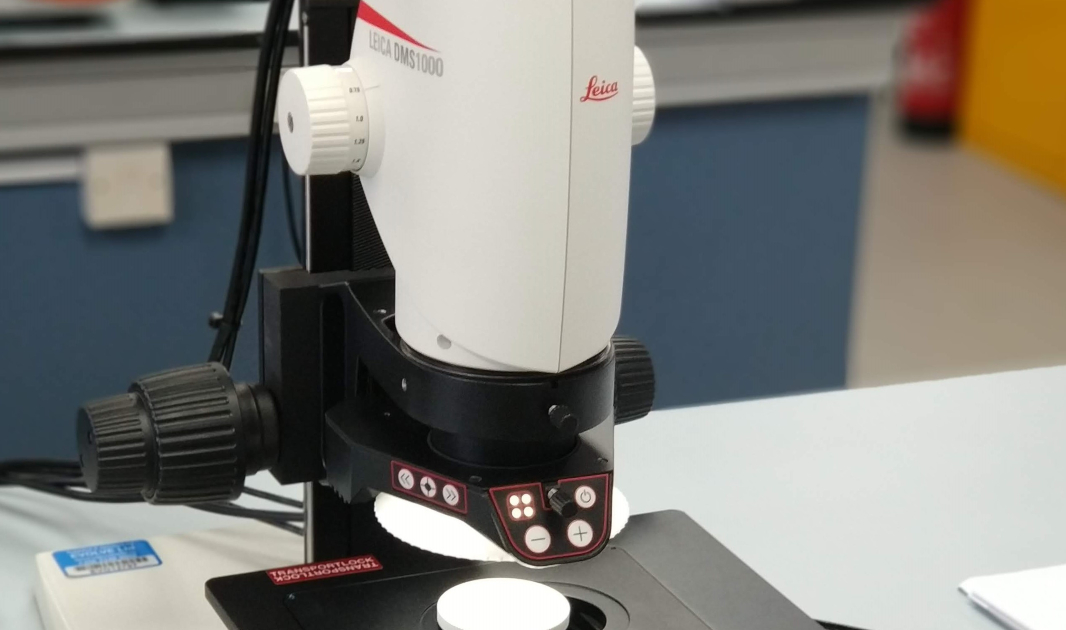 The new system, pictured above, allows Medichem's laboratory to:
Save time by automatic analysis of filters
Set different parameters for particle classification, such as length and width limits for each filter
Use the microscope for other tasks besides technical cleanliness analysis
William Micallef, the Quality Control Laboratory Administrator at Combino Pharm/Medichem, said: 'We are impressed with the capabilities of the microscope and software combo. Evolve's team of experts were always on hand to advise us on the setup and use of the Leica package.
'Our new Leica DMS1000 microscope from Evolve is a superb system for digital inspection, observation and measurement. It combines microscope, camera, transmitted light base and heating stage, and unites all the advantages of digital technology into one microscope. We're really pleased with it.'
Interested to know more?
Talk to our experts at Evolve. We're happy to answer all your questions about microscopes and more.
Meet the Cleanliness Expert
It's easy to use and fast to adapt to your needs
You may also be interested in
Industry insights, innovative ideas and exciting announcements from Evolve
Evolve for science success
Whether you're planning to build a new laboratory and need design advice, opening a new science-based business, changing direction, or dealing with the unexpected, we can provide the support and expert guidance to face your next steps with confidence.
For decades, Evolve is proud to have served scientists, technicians researchers, medical professionals and businesses in the healthcare and science industries.
To find out how we can save you time and give you one less thing to worry about, visit our Support Centre page.