Evolve has welcomed news that the first licence for the production of medical cannabis has been granted in Malta.
The licence was issued to one of our largest clients, Aphria, in an important milestone that will lead to medical cannabis products being exported from Malta for the first time.
Evolve's team of experts worked closely with the Canadian company to deliver a pioneering EU-GMP facility, and our first medical cannabis turnkey project in Malta.
Evolve managing director Christopher Busuttil Delbridge said: 'This is an incredibly proud moment for Evolve and our client Aphria, who have invested in Malta.
'We designed their state-of-the-art laboratories, installed the very latest lab furniture, supplied the equipment, managed the civil works, oversaw the installation of utilities, the mechanical and electrical installation, set up a specialist heating, ventilation and air conditioning system, water purification facilities systems and built clean rooms.
'Our trusted team called on their wealth of experience and expertise to develop the processing plant.
'Evolve is now perfectly positioned to provide world-class services, consultancy and guidance with regulatory compliance for new and established companies within the European medical cannabis industry.'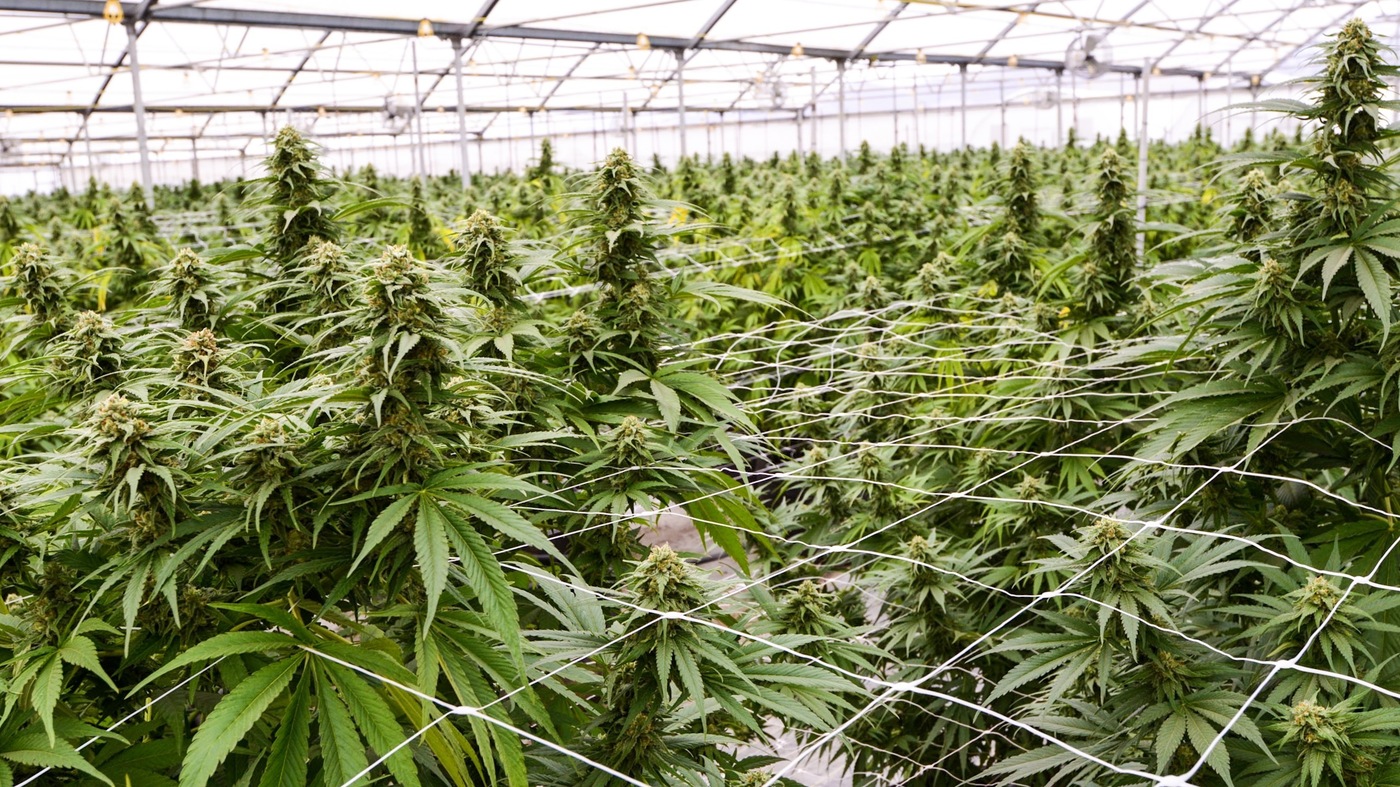 The licence was granted after Aphria passed a series of strict due diligence checks by the Medicines Authority and Malta Enterprise, including inspections of their facilities in Malta and Canada to ensure they are in accordance with Good Manufacturing Practice and are able to manufacture pharmaceutical products of the highest standards.
Parliamentary Secretary for Consumer Affairs Deo Debattista said the 'rigorous' procedure took two years to be completed and is of 'the highest quality' in the sector.
The first products to be manufactured and tested by Aphria will be dried cannabis flowers, with the primary product being cultivated in Canada.
Medical cannabis is used to treat some patients with conditions like epilepsy, multiple sclerosis, cancer and chronic pain.
Evolve also recently joined forces with two other firms to improve its service to clients in the medical cannabis industry.
Cannanalytica offers regulatory and EU-GMP certification guidance to licensed producers, while Cannabreeze provides technical knowledge and equipment for large-scale cultivation and packaging.
All three companies pledged to work together on major medical cannabis projects in Europe with each focusing on their own field of expertise.
Good to know
Stay up to date with the latest ideas, innovations, advice and news from Evolve
Evolve makes science happen
Whatever your next scientific project, Evolve is ready to be by your side.
Whether you're planning to build a new lab, opening a new science-based business, changing direction, or dealing with the unexpected, we can provide the support and expert guidance to face your next steps with confidence.
For almost 100 years, Evolve is proud to have served scientists, technicians researchers, medical professionals and businesses in the healthcare and science industries.
As we look to the future, we build on strong foundations to meet new challenges. Each day, we work hard to build a stronger tomorrow.
If you need to speak with someone from Evolve, visit our Support Centre.