Our people say we're a terrific place to work. They say we're 'exciting', 'rewarding' and 'enjoyable'.
Our values are central to our business and help us to understand how to put our core purpose into practice. Since we first introduced our values, they have become a central part of our culture. They make sure that every person at Evolve understands what's important – from how we work together as a team to how customers are at the centre of what we do.
As part of our ongoing Live Evolve training programme, more than 30 colleagues recently took part in a fun team-building day in Malta, learning why trust, communication and collaboration really matter and why having fun at work actually helps to build a culture of care and distinction.
The session anchored in on the team's strengths, urged them to dream big and then harnessed their creative and innovative strategic ideas to come up with the culture that they want to foster at work.
The group exercises were devised by leading professional training consultant Mireille Pellegrini Petit from Thrive Positive. She said: 'I was yet again impressed by the energy, engagement, creativity, diversity and dedication of each member of the Evolve team.'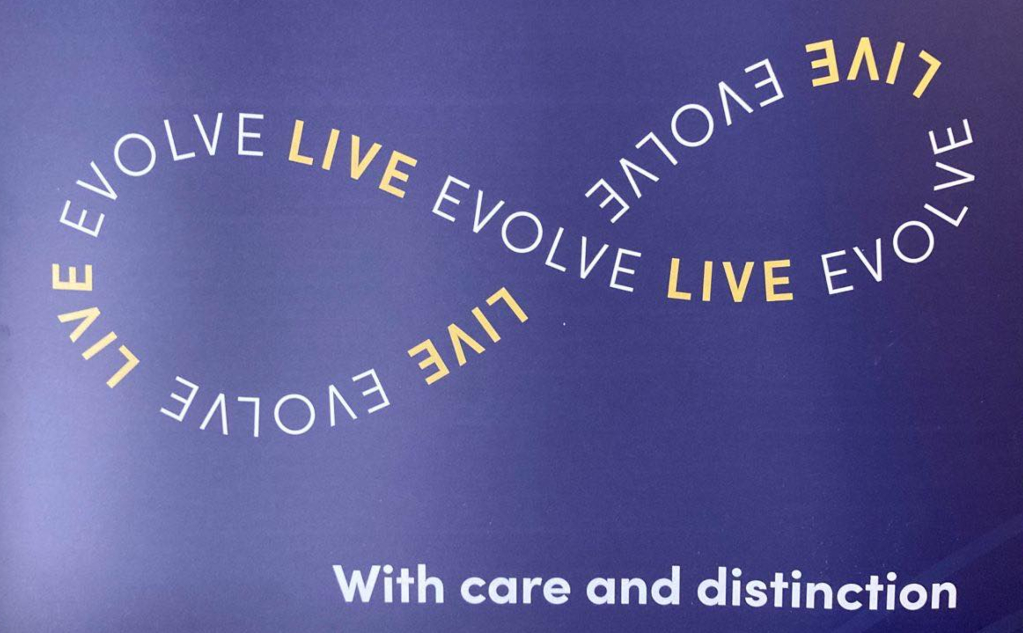 Christopher Busuttil Delbridge, Chief Visionary Officer and Managing Director at Evolve, said: 'Everything we do is driven by our culture, the talented people who make it happen and of course, our loyal suppliers and customers.
'Our primary business objective is the care of our employees and their well-being so they can in turn offer our customers a service of distinction.
'Among the many initiatives we've introduced over the years, we also subscribe to the mental health support programme run by the Richmond Foundation, invest in regular communication and teambuilding sessions, have built a library of positive psychology books for our employees, and regularly share positive quotes and articles.'
'The decision to invest heavily in company culture has been central to our growth and success. I can never thank Thrive Positive enough for helping us to crystallise our thoughts, values and purpose into a tangible and realistic goal for all of us.'
Our culture at Evolve
Colleagues were asked to describe the company culture at Evolve in their own words:
'I feel respected and appreciated'
'Evolve is human, caring and welcoming'
'There's a sense of ease and lots of laughter'
'I am trusted and given autonomy'
'It's hectic but fun'
'I feel appreciated'
Fiona Mallia, Chief Digital Officer at Evolve, said: 'The meaningful investment in the personal development of its' employees differentiates Evolve as an employer of choice.
'Working at Evolve is potentially a life-changing experience, if you are open to it. I've witnessed genuine transformations in attitudes, responses and mindsets as a result of our training sessions.
'You learn skills that can be used with your colleagues as well as in your personal relationships, so you can really improve and be happier at all levels.'

Dream Big
Strive to do what hasn't ​​​​​​​been done before​​​​​​​

Own It
Take pride in what you do and do it well​​​​​​​

Keep It Simple
Keep it simple to get stuff done

Better Together
We're team players​​​​​​​
You might also be interested in
Industry insights, innovative ideas and exciting announcements from Evolve
Realise your potential with Evolve
At Evolve, we champion potential to help the businesses, institutions and people we serve.
We support our customers at every stage of their journey, we're easy to deal with and we're powered by a love of science, innovation and building long-lasting partnerships with our suppliers and customers.
Through our forward-thinking people, we've become Malta's fastest-growing science company. We champion our colleagues, as well as our customers, who are at the heart of everything we do.
Want to join our dynamic team? Read more about working at Evolve.