Evolve is proud to be the fastest-growing science company in Malta.
We offer a comprehensive range of scientific products and services, from supplying the latest microscopes to routine equipment maintenance and the turnkey installation of medical cannabis facilities.
Our work is shaped to suit you and your needs whether you work in pharmaceutical manufacturing, healthcare, semiconductor production, agriculture, medical cannabis, food science, environmental monitoring, education or forensics.
Our management team, pictured below, is one of the most experienced in the business.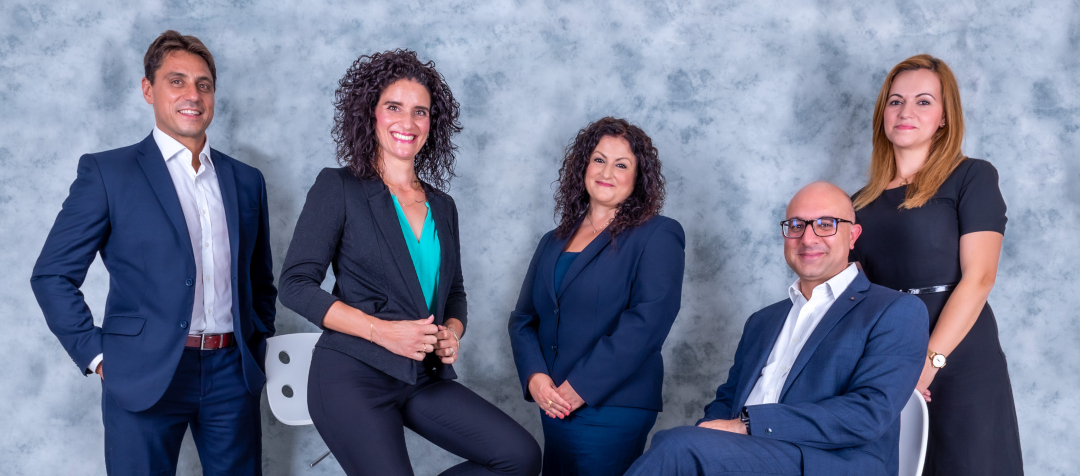 What can we do for you?
However big or small your business or organisation, we can make life easier.
Our specialists have all the skills needed to allow your new science laboratory project to thrive. From initial design, supply and installation of furniture to providing all associated building services, Evolve has the in-house expertise to deliver on time and within budget. We can help you determine the best way to make use of your available space while prioritising safety, space, and accessibility.
Evolve has supplied and fitted lab furniture and accessories to a range of companies and institutions over the years. Our major projects in recent years include:
Brewing giant Farsons
Dubai Police forensic science laboratories
Malta's first medical cannabis facilities
Semiconductor firm ST Microelectronics
Pharma companies Aurobindo, Actavis, A2W, Medichem and Pharmacare
European Commission science laboratories in Brussels
One of the largest pharmacy chains in Ghana, West Africa
Heritage Malta museums and historic sites
Montekristo Wine Estates
Environment services agency Wasteserv
Malta's state-run public health laboratory
Cement production works in Libya
Primary and secondary schools
We also offer a range of additional services, including fume management, network cabling, electricity distribution and testing, plumbing and testing both for water and gases as well as all drains and speciality gases.
We're ready to be by your side to help you design, equip and maintain a fully EU-compliant lab for your next project. For a complete, professionally-delivered project from initial design through to completion, get in touch with Evolve today.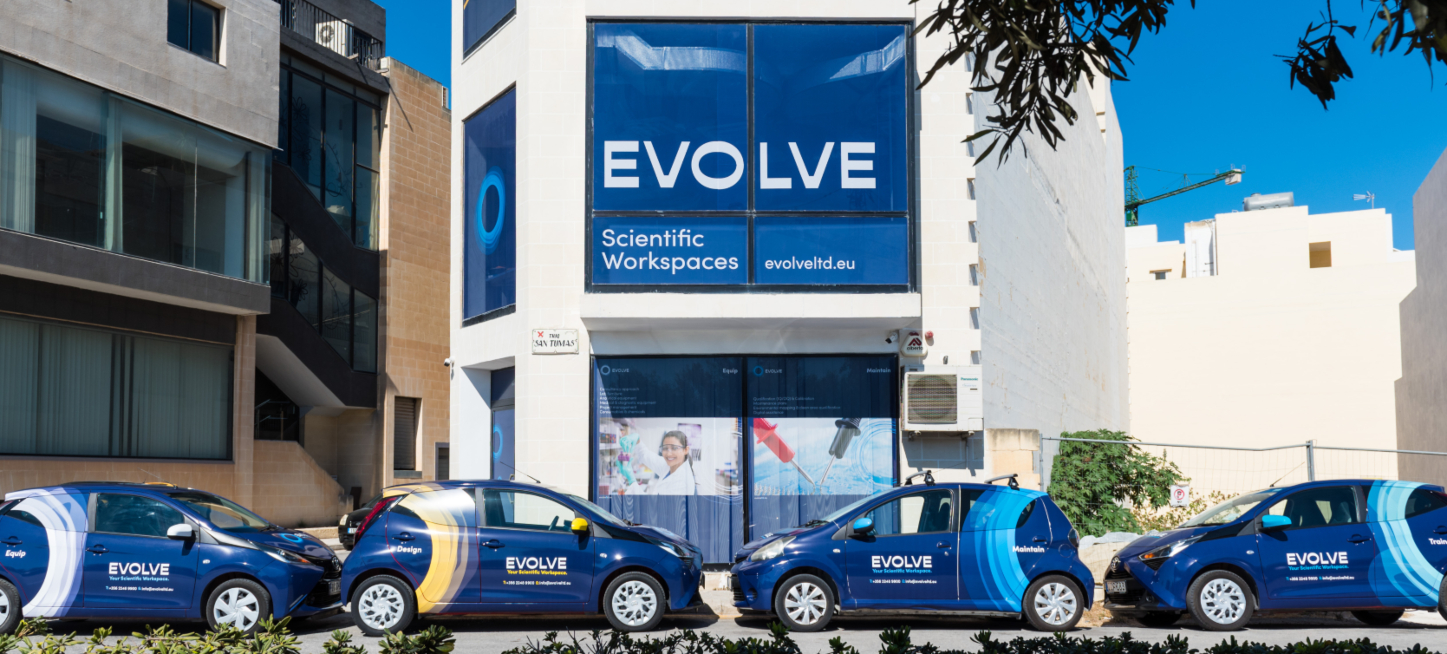 Hassle-free servicing and maintenance
Technical support is a core element of the service we provide to all Evolve customers, from a small laboratory with a single bench, to a major healthcare or industrial organisation with multiple systems, or a complex, high-volume water purification plant.
Our customer support services include system design and build, installation and commissioning, as well as long-term maintenance contracts to optimise efficiency and minimise through-life costs.
Evolve's team of experienced engineers, based in Malta, can also provide dedicated support, including consultancy, trouble-shooting and product training.
What else are you looking to do?
Whether you're planning to build a new laboratory and need design advice, opening a new science-based business, changing direction, or dealing with the unexpected, we can provide the support and expert guidance to face your next steps with confidence.
For decades, Evolve is proud to have served scientists, technicians researchers, medical professionals and businesses in the healthcare and science industries.
To find out how we can save you time and give you one less thing to worry about, visit our Support Centre page.
You might also be interested in
Stay up to date with our latest Evolve insights
Anything else we can help you with?
Our Support Centre can quickly help you with a wide range of queries.
Whether you have a question about your latest order, laboratory supplies in Malta, the maintenance of your medical equipment or our international scientific consultancy service, get in touch with us.
If you need to speak with someone from Evolve, visit our Support Centre page.