Malta's future in space science has received a boost from NASA and one of Evolve's major American partners, Illumina.
The welcome news follows a series of meetings in California in an effort to increase the number of space experiments carried out by Maltese scientists and to identify niche areas that Maltese science can thrive in.
The visiting Maltese delegation included Parliamentary Secretary for Youth, Research and Innovation, Keith Azzopardi Tanti, and Professor Joseph Borg, who led Malta's first-ever mission to the International Space Station, which was sponsored by Evolve.
The Maltese group held talks with Evolve partners Illumina at their offices and start-up accelerator in Foster City, California. Illumina is the world leader in the manufacturing of genomic testing equipment for both research and diagnostic purposes.
The work that the island is doing under the StartInMalta initiative was also discussed with bosses at Illumina Accelerator. The initiative gives help to local startups and aims to attract international startups to Malta. The delegation also included Anthony David Gatt from Malta Enterprise, which is leading StartInMalta.
During their visit to the NASA Ames Research Centre in Silicon Valley, the Maltese team was invited to showcase the work of Project Maleth 1, which Evolve played a vital role in supporting in 2021.
The two sides agreed to flesh out an agreement to send a Maltese scientist on a six-month internship at the NASA GeneLab, as well as the possibility of holding a STEM-related Bootcamp in Malta in the future.
Mr Azzopardi Tanti said: 'We believe that the space industry can become another valuable contributor to the Maltese economy. We are determined to take all the necessary strategic steps to identify the niche space sectors which we can contribute to in this rapidly evolving field. This was the aim of both meetings that we have been involved in at NASA and Illumina.'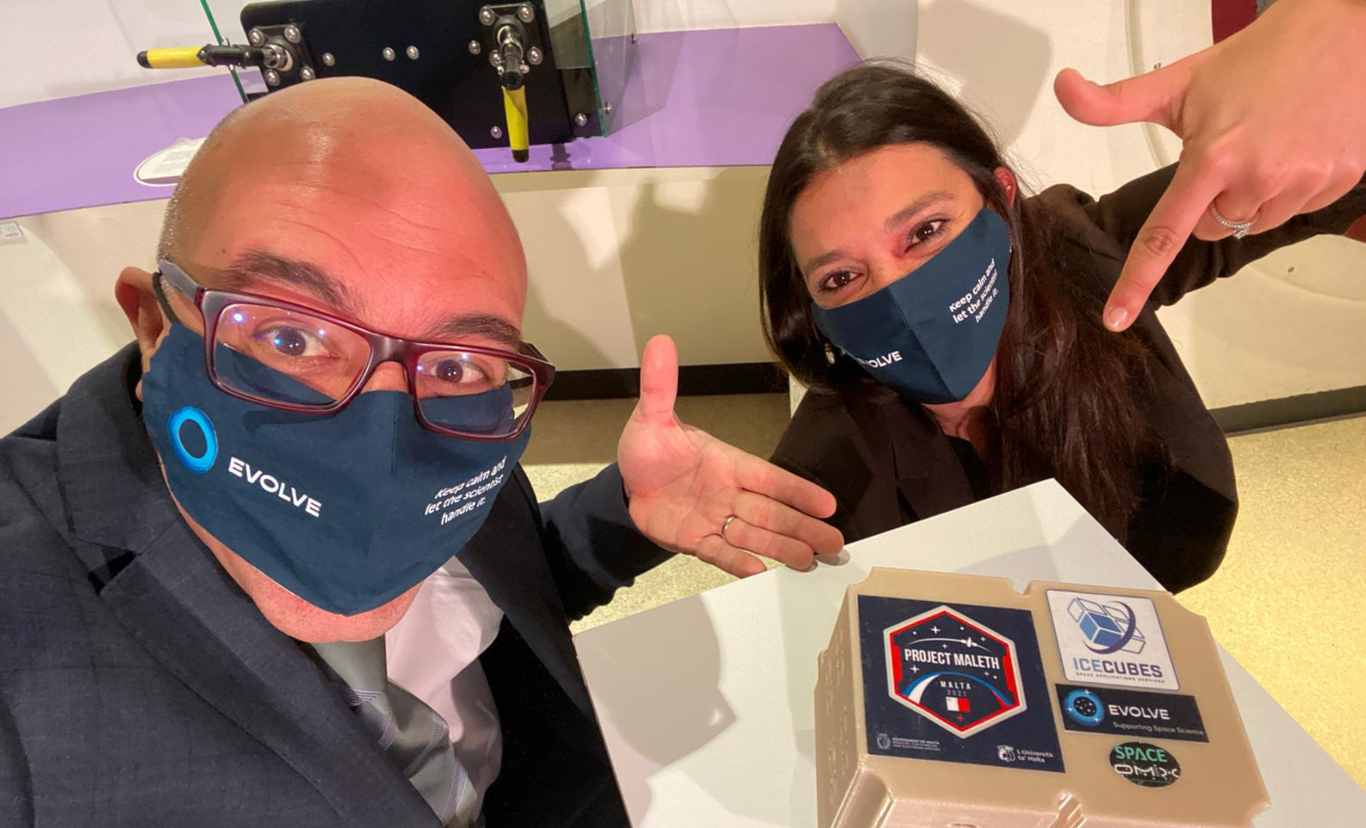 Evolve and Project Maleth
Project Maleth 1, funded by Evolve, spent more than a month on the International Space Station in 2021, in a major first for Malta. Scientists hope that the information they glean from the results of the experiment will help patients in the long run by developing new ways to treat diabetes and its symptoms.
Evolve, Malta's fastest-growing science company, donated €30,000 to fund the historic project, to the Research, Innovation and Development Trust of the University of Malta.
Speaking at the time, Evolve founder Christopher Busuttil Delbridge described it as 'a giant leap for Maltese biomedical science'. He added: 'This truly is a huge step forward for science in Malta and will help us usher in a new era.'
You might also be interested in
All the latest news, ideas and insights from Evolve
Evolve's commitment to you
Evolve helps medics, researchers, technicians and scientists increase efficiency and productivity every day.
We are a leading supplier of laboratory equipment and analytical instruments for scientific, R&D, educational and medical laboratories in Malta, Europe and beyond. We back all our lab equipment products with unbiased technical assistance to help you solve your application needs.
At Evolve, we always…
Put our customers first – We dedicate our energy and efforts to sourcing great quality products and exceeding customer service expectations.
Act with integrity – We build relationships based on honesty, trust and transparency with our customers, colleagues and the communities we serve.
Strive for simplicity – We believe that simplicity lowers costs for our customers, increases efficiencies and makes life easier for everyone.
Enjoy what we do – We work hard, try our best, share and celebrate success and love what we do. It makes our lives better and results in better customer service.