A centrifuge is a vital piece of laboratory equipment, used to separate particles from a solution.
These particles are separated according to the size, shape, density, and viscosity of the medium. The separation process depends on the rotor speed. Laboratory centrifuges are widely used in different applications, including clinical, research, and academia.
To get the best from your laboratory centrifuge it's important to carry out some simple routine maintenance. We've prepared a short Evolve guide with top tips on how to maintain a centrifuge safely: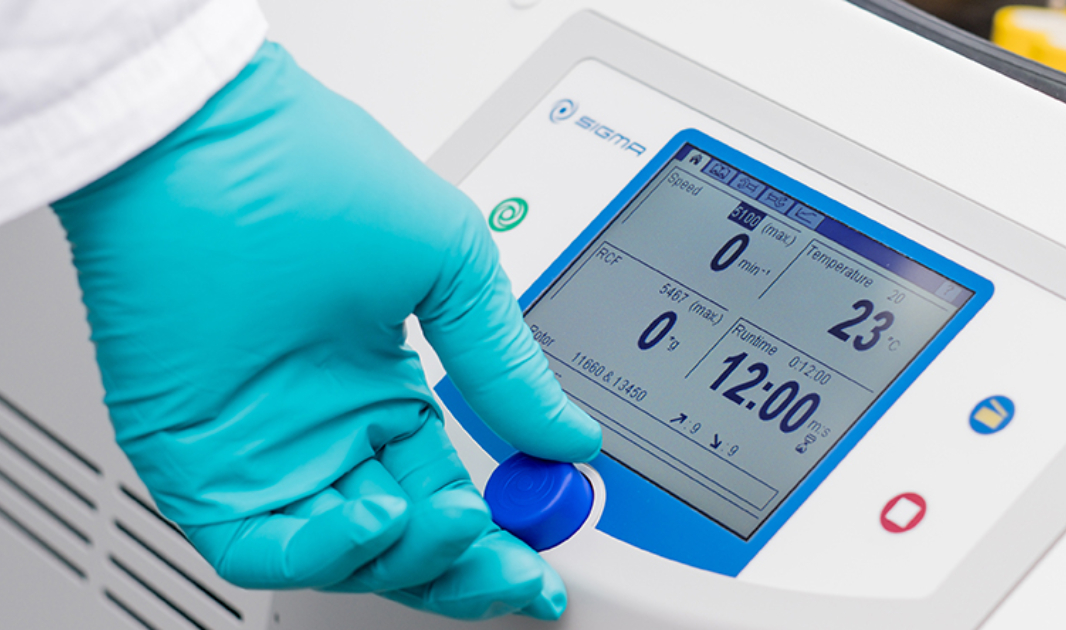 Your Centrifuge Maintenance Top 10
Always ensure that you load the opposite inserts/rotors with the same accessories and fill evenly to avoid any imbalance. And then ensure that the rotor is secured properly using the correct rotor wrench.
To avoid spills, remove all liquids, and in particular all solvents, acids and alkaline solutions from the rotor chamber. Wipe with a cloth to avoid any damage to the motor bearings.
If any parts of the centrifuge have come into contact with any liquids that may cause corrosion, make sure that they are immediately rinsed off. Turn fixed angle rotors upside down to allow them to dry thoroughly.
We recommend a weekly clean of the accessories outside the centrifuge. Remove, clean and properly dry any rubber cushions. To clean the centrifuge and the accessories, we suggest soap water or a mild cleaning agent with a pH value of between 6 and 8.
Grease the load-bearing bolts of swing-out rotors and the buckets after each cleaning.
Grease the motor shaft lightly after cleaning.
Grease the rotor tie-down screw after cleaning.
Apply slushing oil to aluminium rotors and buckets and to the lid seal. Do this at least once a week to prevent corrosion. Only do this once you have cleaned the accessories and they are completely dry.
Check all accessories monthly for cracks, pressure marks, signs of corrosion and any visible damage to the surface.
For your own safety, don't delay in replacing damaged components. If you are unsure contact the Evolve service department for advice on +356 2248 9900 or email info@evolveltd.eu.
You might also be interested in
By your side, for your next step