Meet Gemma, our friendly and super-efficient Office Administrator at Evolve.
As well as ensuring smooth running of our company's Malta head office in Luqa, Gemma also looks after the shipment processing and logistics of large customer orders.
Every business has an admin team but not every business is lucky to have people who understand their customer's scientific language.
As well as a first class administrator, Gemma is a trained Microbiology Lab Analyst. We caught up with Gemma to find out more about her passions both inside and outside of work.
What do you value about life at Evolve?
I've been with Evolve for 10 years so you could say that I've witnessed Evolve evolve! My colleagues and my boss have seen me grow too, from being a young 22-year-old woman, to getting married and having children. My workmates are like my second family and have helped me through some difficult times in my life. I believe life at Evolve is not just about a job, it's a passion to strive for more, being a better version of myself both personally and professionally.
How would you describe your job to someone who doesn't know what you do?
I'm the person who orders all the items for our medical and scientific departments within Evolve. I coordinate shipment with our partners to get those orders here.
In your eyes, what's the most important thing about your job?
The most important aspect of my job is ordering the consumables and equipment our clients need to do their work. I get great satisfaction when the shipments arrive and the order is completed.
If you could give one piece of advice personally or professionally, what would it be?
Always try to be a better version of you, it works both personally and professionally. I live every day knowing that it could be my last. The next day I strive to be better, a better colleague, a better wife, a better mother, a better friend.
What would surprise people about you?
I think what would definitely surprise my colleagues if I turned up to work wearing a floral dress because that's totally not me. I'm definitely not the girly type. I have had extreme hair styles and colours, ranging from rainbow to pink, blue and grey.
As a child what did you dream you'd be when you grew up?
One of the most dreamed of jobs I always wanted to do was become a pathologist. The investigation process of figuring how someone passed away. I had always been fascinated to the point I studied chemistry and biology at school because of it.
When are you at your happiest?
I'm happiest when I have peace in my life, when I have my husband and kids around me, safe and healthy. Over time, I have learned to let go of the things I have no control over.
If you could change one thing in the world what would it be?
Human greed. The selfish need for some people to have more possessions, more money and more status rather than working for the greater good. I want to live in a world where we strive at being better for others and where we fight together for what is best, not just for ourselves but others around us and leave a better world for our children.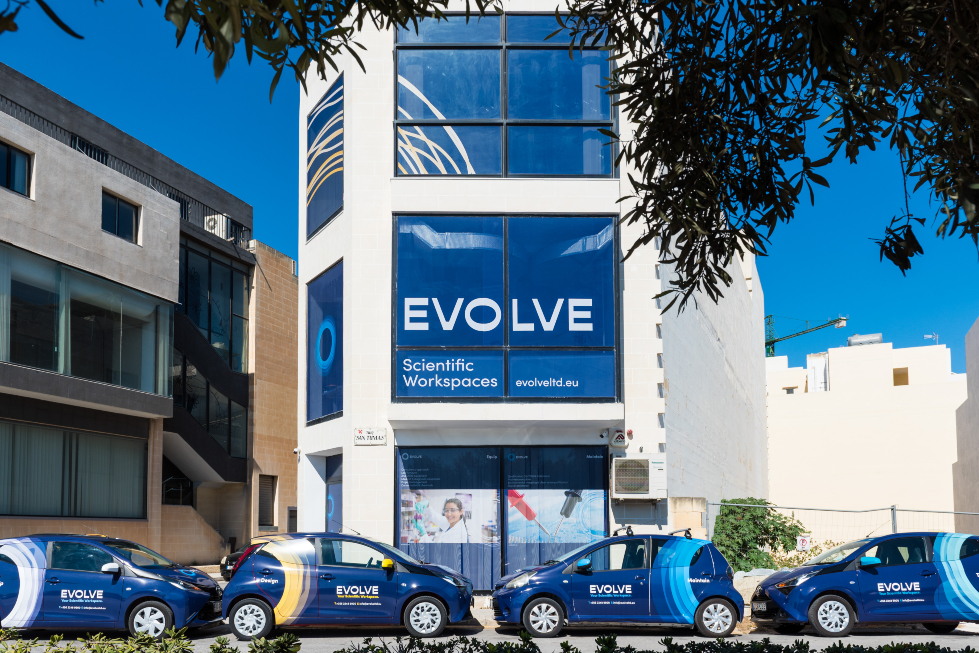 Working at Evolve
Strong relationships with hundreds of customers are at the heart of our work. We are committed to having a motivated and inclusive team who are engaged and passionate about serving customers.
The latest Evolve news, all in one place
Be the first to hear our latest news, ideas and initiatives from Evolve.
Our purpose in action
At Evolve, we champion potential, in good times and in bad, to help the scientists, medical professionals, pharma technicians and businesses we serve to recover, rebuild and, ultimately, to thrive.
Find out how we've been doing that in Ghana in West Africa.