At Evolve, we know our success depends on helping our customers succeed. Aaron Mifsud assists our clients on a daily basis as an Evolve field service engineer. He joined us nearly six years ago as an enthusiastic intern but soon started learning his way to success. We caught up with Aaron to find out more about his passions.
What was your first job?
My first work experience was when I was 14 and still at school. It was for a company that specialised at the time in wireless network infrastructure. The school gave us the opportunity to experience what life is like in the workplace for two weeks. My role was to highlight roads on a map and give them their corresponding names. The saved road names were then loaded into software that recognises the location coordinates through GPS. I enjoyed it.
What would you regard as your greatest achievement at Evolve to date?
I'm really pleased to have been given responsibility for taking care of environmental monitoring in the heritage sector. As a company, Evolve serves a number of historic sites and museums and I'm proud to oversee the operation. I was also thrilled when I installed an oxygen monitoring system for an important client and then received an 'extremely satisfied' customer service rating for my performance.
In 10 words or less, how do you define success?
Do it right the first time.
What's the best piece of advice you've ever been given?
Think twice before attempting to perform a task.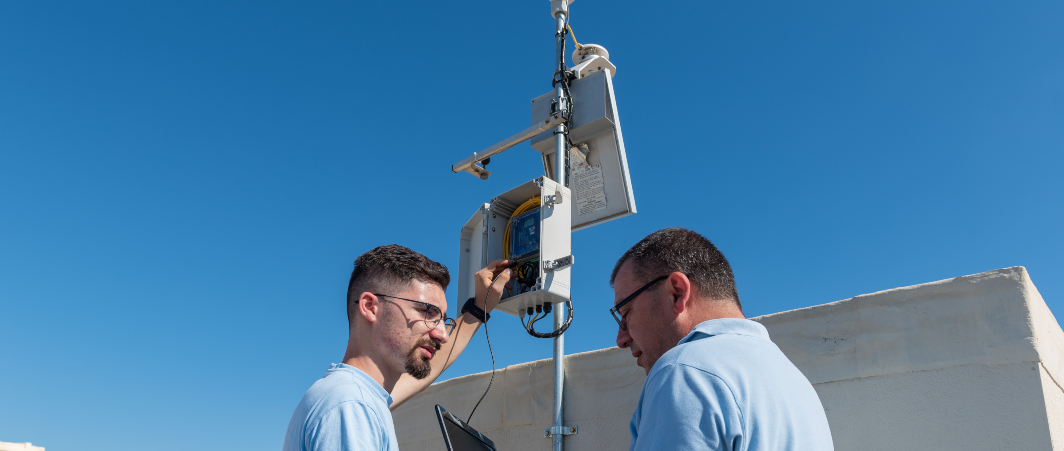 If you could live or visit anywhere in the world, where would it be and why?
I would love to go back to Dubai. When I went there in 2021, I was given the opportunity to install lab furniture that took us about four weeks to complete. I'd like to go back to appreciate the city from a tourist point-of-view.
How do you motivate yourself?
I am motivated by learning new skills. In my current job role I am always looking for ways to teach myself new things, for example I watch YouTube tutorials and read blogs in order to learn more about different topics. I find developing my industry knowledge and upskilling really valuable.
How do you relax?
I enjoy surfing the web, reading about new electronic developments. Away from work, I love chilling out by the sea with my fiancé and a beer.
What's your motto?
If you can dream it, one day you may achieve it.
What are your aspirations for the future?
I'd like to be at the forefront of new opportunities in the science industry. Always learning, always growing.
You might also be interested in
Evolve insights
Get your science project started today
Whether you're still in the ideas phase of a new science-led project or are looking to grow, Evolve will help you confidently take your next steps.
Tap into our team of experts, here to guide you through our products, services and planning. If you need to speak with us right away, call us or visit our Support Centre page. You'll be glad you did.