You could be part of the very first Maltese mission to the International Space Station, supported by Evolve.
Project Maleth will usher Maltese science into a new era when it launches into space in the coming weeks. The mission, proudly bearing the flag of Malta and the Evolve logo, will blast off to the International Space Station at the end of August.
A biocube, containing a scientific experiment for research on diabetic foot ulcers, will be launched from Cape Canaveral and spend 45 days in space, where it will be remotely monitored.
The exciting initiative is being supported by Evolve, which has donated €30,000 to the Research, Innovation and Development Trust at the University of Malta.
You can be part of it
Professor Joseph Borg, who is spearheading Project Maleth, is on a mission to include the Maltese general public in a first-ever digital trip to space.
The cube will contain cameras as well as the experiment. In addition, there will be a USB card containing messages and photos received from the Maltese public.
He posted on social media: 'I am so excited to now have the official astronaut USB that will carry precious digital messages from all over Malta. It will also carry the names of interested people and reserve their ticket to fly with us, simply by submitting their names to spaceomix@gmail.com.'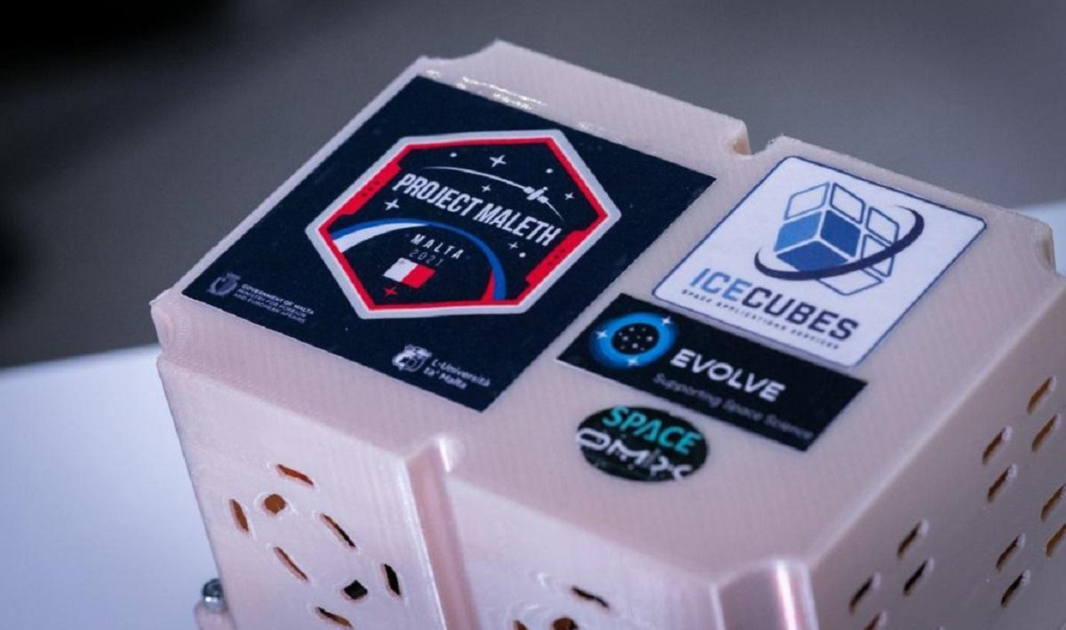 Prof Borg added: 'We wanted to lend a space for free to our young and next generation of scientists, of people, who are willing and wanting to ask questions in order to push forward the extreme frontiers of excellence in science.
He added: 'Looking at humanity's past, we have come a long way already. But how much more exciting it is to look at the present, salvage and fix what we can, and improve for the future. We are accountable to life itself, and that is why I ask you to join me – as a life scientist to do whatever it takes to improve the health and medical sciences that we so need.'
The opportunity to send your name to the International Space Station comes with a Spaceomix souvenir boarding pass. All the participating names and backers will be digitally copied and together with a unique barcode and identifier will be sent inside the biocube.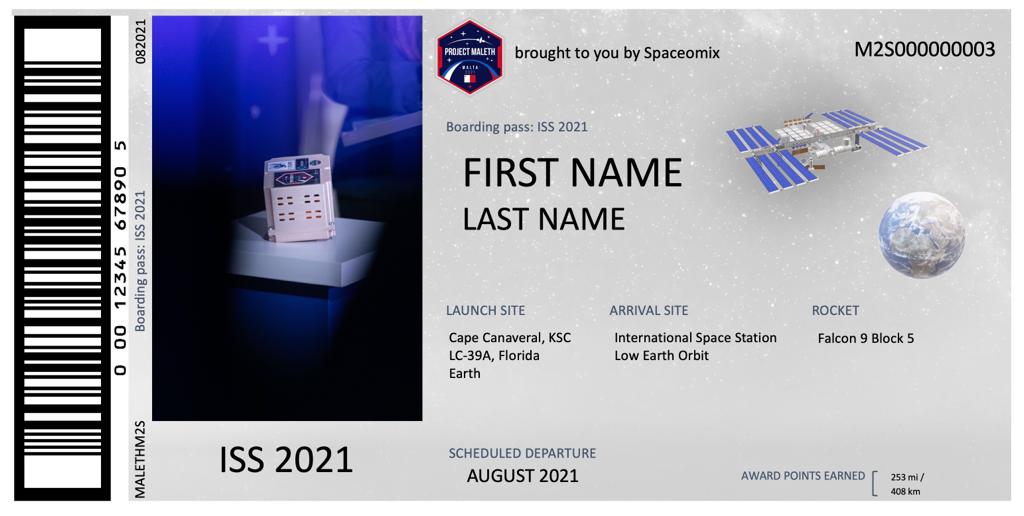 What is the International Space Station?
The International Space Station welcomed its first crew, one American and two Russians in November 2000. Since then it has been constantly occupied. The 420 tonne station orbits 254 miles above the Earth at 17,000 miles per hour and cost more than €75 billion to build.
At the time of the first expedition, the space station was a small orbiting complex of just three modules. Today, it is a sprawling research complex that is as large as a five-bedroom home with a gym, two bathrooms and a 360-degree bay window looking at Earth below.
Around 250 scientific investigations are conducted on the station at any given time, and an astronaut's usual stay aboard the orbiting laboratory is six-months.
The ISS includes contributions from 15 nations including members of the European Space Agency, who send astronauts and experiments.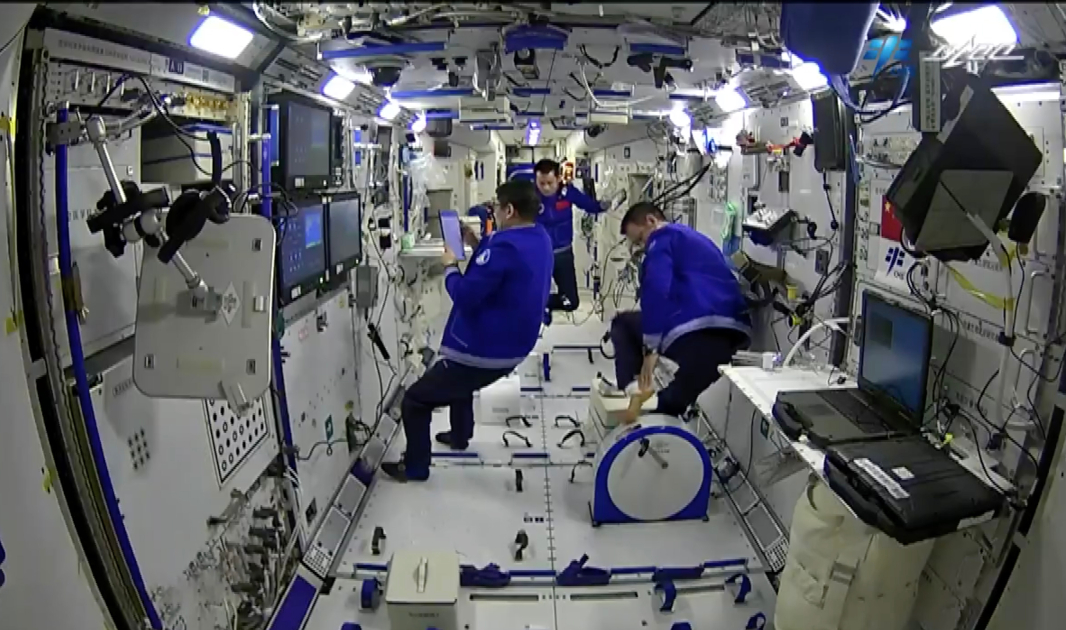 Why does it matter?
The station serves as a test bed for innovative technologies like recycling waste plastic and carbon dioxide filtration that are critical for long-duration missions on the lunar surface as part of the Artemis programme.
Crew member safety also is important for lunar missions, so data collected from bone scans and eye exams helps inform what happens to the human body in space.
State-of-the-art facilities on board station help NASA increase understanding of what it will take to expand human exploration beyond low-Earth orbit.
Evolve managing director Christopher Busuttil Delbridge said having an orbiting space lab is something 'you can't put a price on'.
He said: 'It is a unique scientific laboratory and the science being done on the space station cannot be done anywhere else on Earth. There have been experiments looking at how cells change, how humans change and how materials change in space. All of these things are answering questions that are of benefit to everybody on Earth.'
Project Maleth is also backed by Malta's Foreign Affairs Ministry, and the Ministry for Research and Innovation in collaboration with Space Applications Services based in Belgium.
The countdown is on for Project Maleth
The Evolve-backed space research project is featured on One TV News
You might also be interested in
Evolve is your partner for science success
By your side with world class support
At Evolve, we've been designing and supplying lab equipment, scientific products and supplies for hospitals, clinics, scientists and researchers for decades.
We consider it our job to do far more than just take your order, we're here to help. We listen, advise and solve problems.
Knowing that your time is precious, we also work fast – often being the only scientific supplier in Malta who can deliver what you need, when you need it. We pride ourselves on the great relationships we nurture and the consistent results we deliver.
To find out how we can save you time and give you one less thing to worry about, visit our Support Centre page.