Evolve offers a large range of quality laboratory furniture for use in hospitals, schools, universities, pharma labs and more.
Supplied from the best manufacturers on the market, we can supply everything from laboratory tables and benches to fume cupboards, chairs and stools.
As well as supplying lab furniture, we also offer a complete installation service.
Evolve engineers have recently installed lab furniture and equipment in a number of projects in Greece, Belgium, Dubai, Ghana and Malta.
Laboratory benches from Evolve
Our range of laboratory tables and benches include static tables, mobile laboratory tables, crank handles and much more.
They are suitable for a wide variety of sectors including universities, schools, hospitals, clinics, research institutes and pharmaceutical companies.
Available in a variety of colours, Evolve supplies only the highest quality lab furniture.
Fume cupboards from Evolve
Suitable for a range of applications such as universities, pharmaceutical and industrial, energy efficient fume cupboards supplied by Evolve incorporate all the features required from a fume cupboard but with additional energy saving benefits.
Available to purchase from Evolve with optional extras including full width vented cabinets and cold water and gas valves, these fume cupboards come in various sizes.
Laboratory stools from Evolve
Chairs and stools supplied by Evolve are obtainable in a variety of colours and finishes, including vinyl, polyurethane and stainless steel.
We understand the choice of working chairs in laboratories is made according to the specific criteria required for the environment in which they are going to be used.
Incorporating a hygienic design, they are easy to clean, have minimal joints and are resistant to disinfectants and solvents.
Laboratory furniture supplied by Evolve is suitable for:
universities, training rooms and schools
hospitals, health centres and GP surgeries
dental and veterinary clinics
chemistry, pharmaceuticals, biotech, life sciences
environmental and food technology
research, development, quality assurance
laboratories with special requirements
production environments and creative studios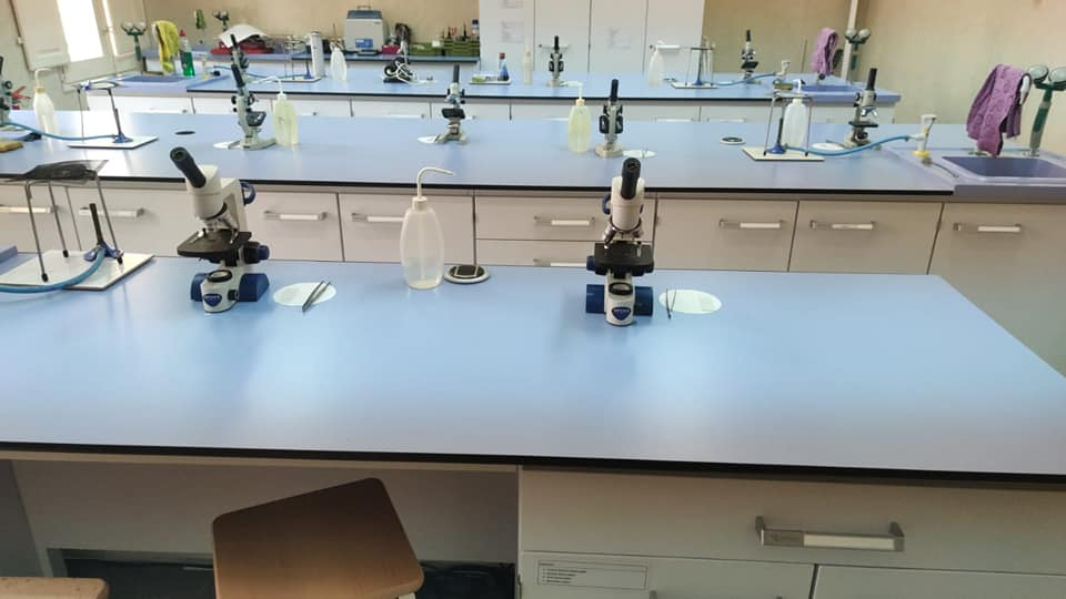 Good to know
Be the first to hear our latest news, ideas and initiatives from Evolve
Evolve's commitment to you
Evolve helps medics, researchers, technicians and scientists increase efficiency and productivity every day.
We are a leading supplier of laboratory equipment and analytical instruments for scientific, R&D, educational and medical laboratories in Malta, Europe and beyond. We back all our lab equipment products with unbiased technical assistance to help you solve your application needs.
At Evolve, we always…
Put our customers first – We dedicate our energy and efforts to sourcing great quality products and exceeding customer service expectations.
Act with integrity – We build relationships based on honesty, trust and transparency with our customers, colleagues and the communities we serve.
Strive for simplicity – We believe that simplicity lowers costs for our customers, increases efficiencies and makes life easier for everyone.
Enjoy what we do – We work hard, try our best, share and celebrate success and love what we do. It makes our lives better and results in better customer service.