Malta's first-ever scientific research programme to be sent into space, funded by Evolve, has arrived at NASA.
Project Maleth will herald a new era in Maltese science when it blasts off from Cape Canaveral in Florida. The mission, proudly sporting the Evolve logo, will spend 45 days orbiting the Earth on the International Space Station.
A specially-made biocube, containing a University of Malta scientific experiment on research into foot ulcers among people with diabetes, will blast off on a SpaceX rocket from the iconic Kennedy Space Center.
The launch will be streamed live online at 9.30am on Saturday 28 August. Stay tuned for more details.
The exciting initiative is being supported by Evolve, which has donated €30,000 to the university's Research, Innovation and Development Trust.
Evolve managing director Christopher Busuttil Delbridge said: 'This has to be one of the proudest moments in the history of Evolve. We are thrilled to be so involved in Project Maleth, Malta's first opportunity to be directly part of the ever-growing space industry.
'This research is one giant leap for Maltese science and will lay the necessary groundwork for more cutting edge and breakthrough science projects in the future.'
The initiative is being spearheaded by Evolve client Professor Joseph Borg, who leads research into experimental haematology and molecular genetics at the university.
Mr Busuttil Delbridge and other members of the Project Maleth team wished Professor Borg the best of luck as he began his journey with the biocube from Malta International Airport.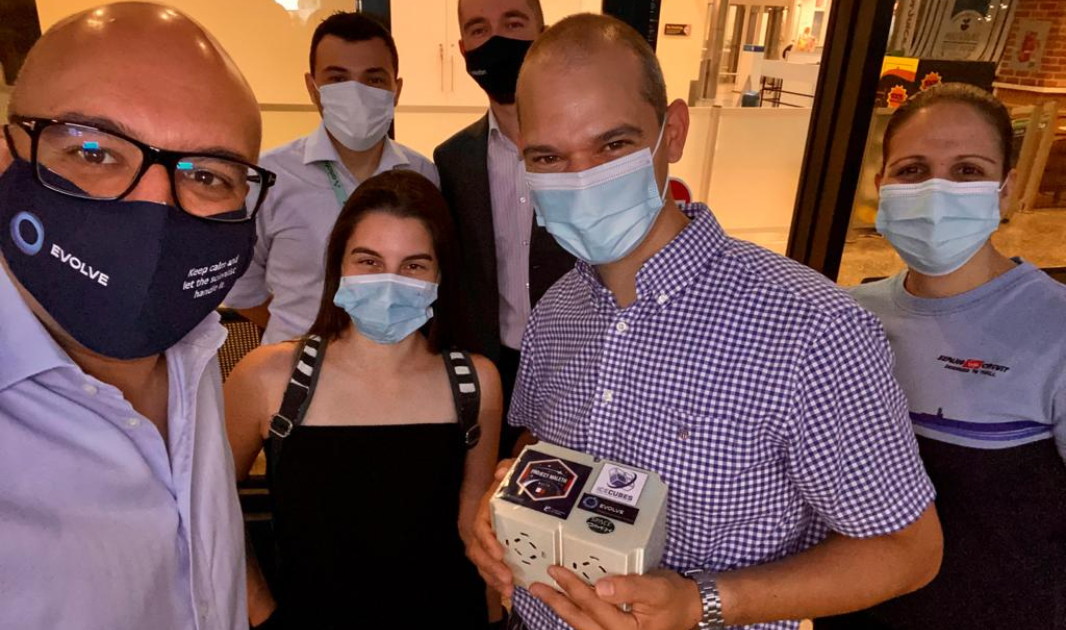 How will the experiment get to space?
The samples and materials have been sealed inside a specially-designed biocube to ensure they are safe and secure. The cube will then be integrated into the capsule that will be sent to space from Cape Canaveral on a Space X Falcon 9 rocket.
As well as supplies for the crew on the space station, the Dragon cargo craft will be carrying the Maltese experiment.
The Project Maleth team will have remote access to the biocube via a virtual private network. This will allow them to monitor the experiment and access the onboard cameras to visually inspect the tissue samples. They can also remotely control the temperature and humidity of the biocube.
What happens next?
After 45 days, a capsule from the space station will land in the ocean off the US coast. The cube will then be extracted and sent back to Malta to be studied at the University of Malta.
In addition to the cube sent to space, an identical cube running an identical experiment will be kept in a lab in Malta to serve as a reference point. The team will then be able to compare the two.
As well as Evolve, the mission is also backed by Malta's Foreign Affairs Ministry, IT infrastructure firm Arkafort, and the Ministry for Research and Innovation in collaboration with Space Applications Services based in Belgium.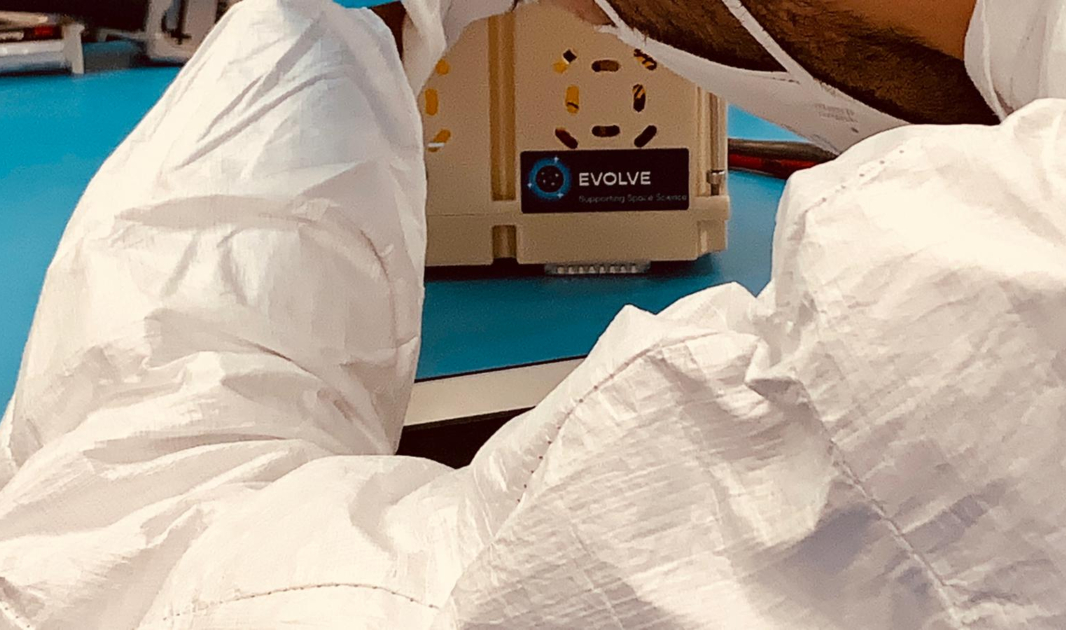 Malta school joins Project Maleth
One of Malta's top schools has joined Project Maleth by creating an inspiring music video about climate change which will be broadcast live from the space station.
Pupils and teachers at San Andrea School near Mgarr recorded 'Do It Now', which has been included next to the experiments in the Maltese biocube.
The school's message resounds in the lyrics: 'We're on a planet, that has a problem, we've got to solve it, get involved and do it now, now, now!'
A post on the San Andrea Facebook page said: 'We're so proud to be part of this chapter in Maltese science history with our music video.'
Well done, San Andrea, from all of us at Evolve!
You might also be interested in
Industry insights, innovative ideas and exciting announcements from Malta's fastest-growing science company
Evolve delivers world class service
Whatever your next step, we'll be by your side with world class service.
Evolve is Malta's fastest-growing science company, offering laboratory design, the widest range of lab chemicals, scientific consultancy services and medical equipment from internationally-trusted brands.
We offer a comprehensive range of scientific equipment and medical supplies, shaped to suit the needs of hospitals, clinics, heritage sites, school labs, universities, private labs and pharmaceutical companies.
To find out about how Evolve can help you take your next step, get in touch with us today.