It's time to meet another inspirational member of the Evolve team.
Tania Teixeira joined us 12 months ago as a Business Development Executive at our head office in Malta.
Tania has been a huge fan of science since childhood and has previously worked as a laboratory manager, project leader and environmental research scientist in her native Portugal as well as in the Middle East.
What do you value most about working at Evolve?
The diversity that we encounter within the company activities! Because we touch so many different areas every day is unique. And the passion and pride that the team shares about the work we do.
What would surprise people about you?
That I have a twin sister that does not look anything like me.
Across your career who's inspired you the most?
All the people I have worked with over the years. I have kept and applied all the knowledge that I have acquired from all of them throughout my career. They have helped shape the professional that I am today.
Where is your favourite place in the world?
Home! Home is anywhere where I am with my family and loved ones, where we share laughter, share stories, and make new memories.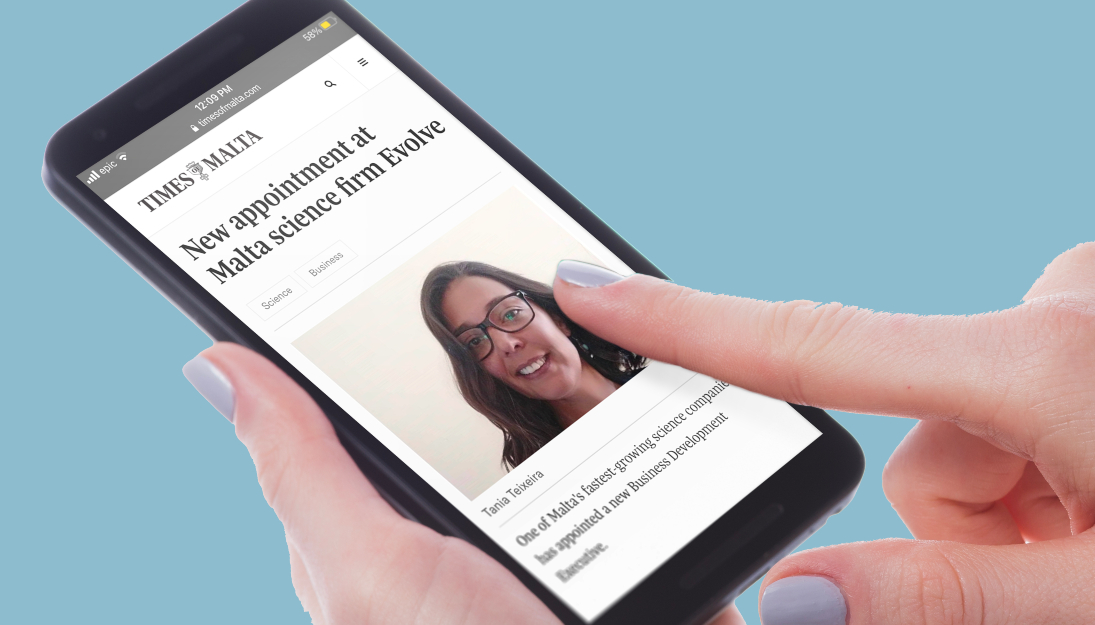 Picture yourself 10 years from now – what has changed, what's stayed the same?
With my family and discovering the fun challenges of motherhood. Life is a dynamic process that is always evolving thanks to the environment and the people around us. In my opinion nothing in life ever stays the same.
What's the one piece of advice that you always pass on?
Never say never and never say always. We don't know what tomorrow will bring.
What is your favourite dish?
My favourite dish is called 'Favas Guisadas à Portuguesa'. It is a dish from my country. It is a stew with green fava beans with typical cold meats from Portugal. It is to die for.
If you could change one thing in the world, what would it be?
The lack of empathy. More and more with our busy lives we don't stop to think about what our actions and reactions will cause to the people around us. Empathy is something we can always use more of in the world.
We'd like to share some news with you
Be the first to hear our latest news, ideas and initiatives from Evolve
How can we help you?
Evolve is Malta's leading company for laboratory design projects, lab equipment, staff training, and lab chemicals as well as specialist scientific and medical equipment.
Our international customers include hospitals, schools, oil and mining firms, universities, public laboratories, police forensic teams and pharmaceutical giants.
If you'd like to speak to one of our expert team members on how Evolve can help your next scientific project, please get in touch today.