Designed to perform seamless separation of substances in liquid form, Evolve's excellent range of laboratory centrifuges are the perfect products.
Our lab centrifuges are the ideal choice for multiple applications, from biotechnology to the chemical industry, from clinical life-sciences to crude oil analysis and medical diagnostic labs, pharmacology and water management. The list goes on!
Centrifuges supplied by Evolve are also widely used in hospitals, nursing homes, and laboratories to separate liquid and gas samples.
To get the best from your laboratory centrifuge it's important to carry out some simple routine maintenance. Here, the Evolve experts have prepared a short guide with 10 tips on how to maintain your centrifuge safely: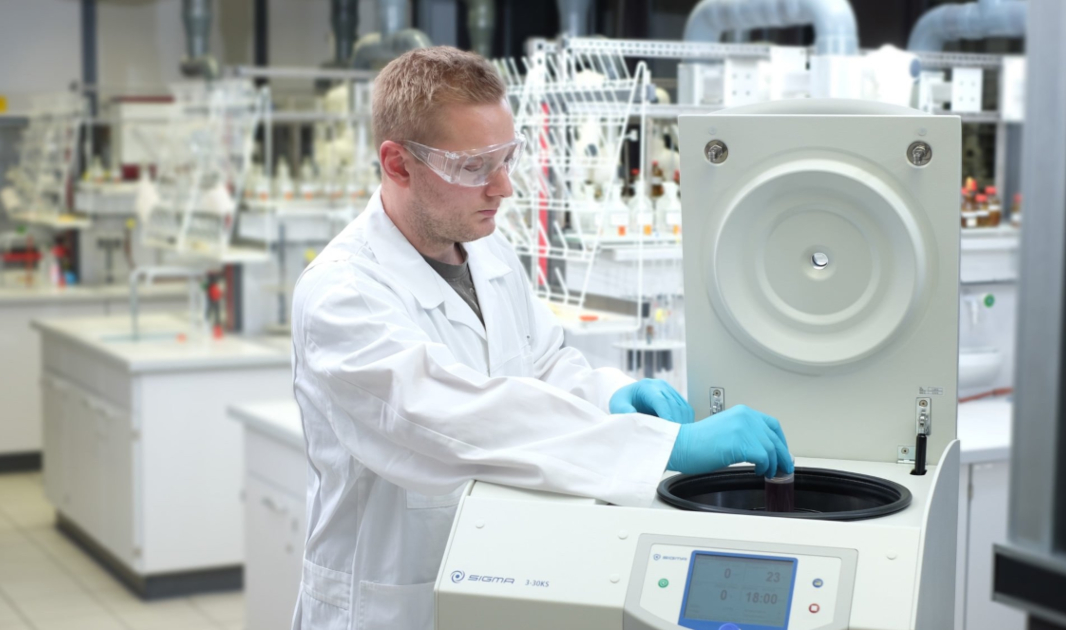 Always make sure you load the opposite inserts/rotors with the same accessories and fill evenly to avoid any imbalance. And then ensure that the rotor is secured properly using the correct rotor wrench.
Carefully remove all liquids, and in particular all solvents, acids and alkaline solutions from the rotor chamber. Use a cloth to avoid any damage to the motor bearings.
If any parts of the centrifuge have come into contact with any liquids that may cause corrosion, make sure that they are immediately rinsed off. Turn fixed angle rotors upside down to allow them to dry thoroughly.
We recommend a weekly clean of the accessories outside the centrifuge. Remove, clean and properly dry any rubber cushions. To clean the centrifuge and the accessories, we suggest soap water or a mild cleaning agent with a pH value of between 6 and 8.
Grease the load-bearing bolts of swing-out rotors and the buckets after each cleaning.
Grease the motor shaft lightly after cleaning.
Grease the rotor tie-down screw after cleaning.
Apply slushing oil to aluminium rotors and buckets and to the lid seal. Do this at least once a week to prevent corrosion. Only do this once you have cleaned the accessories and they are completely dry.
Check all accessories monthly for cracks, pressure marks, signs of corrosion and any visible damage to the surface.
For your own safety, do not delay in replacing any damaged components, if you are unsure contact our service department for advice on +356
Centrifuges from Evolve are suitable for all laboratory, clinical, research and industrial applications and are supported by our highly-trained engineers.
We also supply a huge range of supporting and complimentary equipment for your lab allowing you to buy, maintain and service all of your equipment from one place.
If you would like to find out more or speak to someone regarding your specific requirements, get in touch with us today. Call us on +356 2248 9900 or email info@evolveltd.eu
You might also be interested in
Find out more about our latest news and case studies
By your side with world class science support
At Evolve, we've been designing and supplying lab equipment, scientific products and supplies for hospitals, clinics, scientists and researchers for decades.
We consider it our job to do far more than just take your order, we're here to help. We listen, advise and solve problems. Knowing that your time is precious, we also work fast – often being the only scientific supplier in Malta who can deliver what you need, when you need it. We pride ourselves on the great relationships we nurture and the consistent results we deliver.
To find out how we can save you time and give you one less thing to worry about, visit our Support Centre page.