To all of our customers helping in the fight against COVID-19, whether through scientific research, patient care, diagnostic testing or simply by observing the rules on face masks and social distancing, we salute you.
At Evolve, we know this is a challenging time and we are committed to working to provide solutions for those who need them.
Evolve has taken all the necessary steps to ensure there is no reduction in the level of commitment you receive from us during this unprecedented time.
To this end, we are following three simple principles:
Excellent service
We will support our customers, suppliers and partners with excellent service.
In Malta, our 'can do' company culture at Evolve has proved vital during this crisis, as it has meant the transition to working from home for some employees has been seamless.
As a result, the impact on our customers has been minimal and we have managed to successfully continue 'business as usual'.
Flexibility
We will do our very best to be flexible in the way we operate and in our approach to working with you.
There will be times when, despite our best efforts, we might be limited but will be relentless in finding ways to overcome barriers and provide much-needed support.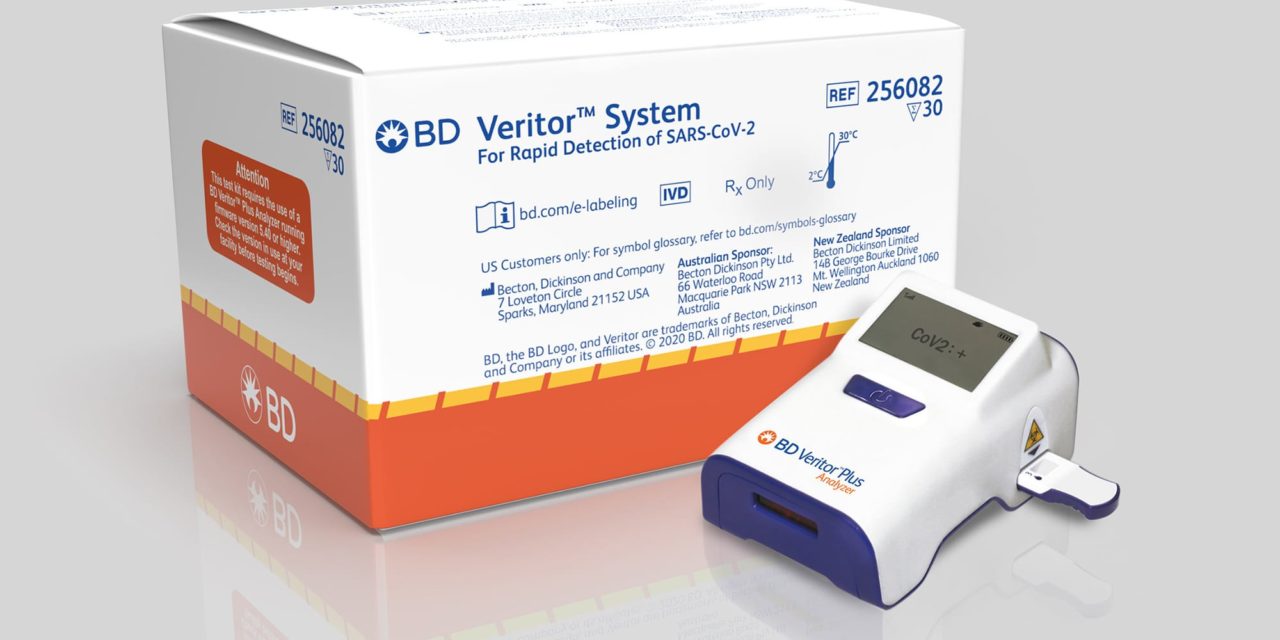 By your side
We are using our expertise and resources to help the communities we serve by making rapid Covid-19 tests available to our customers around the world.
The BD Veritor Plus SARS-COV-2 rapid test, now available from Evolve, provides lab-quality results at the point of care using an easy-to-operate, handheld instrument.
Reliable results are available in around 15 minutes, rather than hours or days, at a lower price, with less sophisticated equipment.
Mark Mizzi, the head of Evolve's medical department, said: 'Rapid tests to detect the occurrence of the virus at the point of care, which are faster and cheaper, are a powerful tool that should be added to the armoury needed to fight COVID-19.'
World Health Organisation director-general Tedros Adhanom Ghebreyesus said: 'High-quality rapid tests show us where the virus is hiding, which is key to quickly tracing and isolating contacts and breaking the chains of transmission. The tests are a critical tool for governments as they look to reopen economies and ultimately save both lives and livelihoods.'
The rapid tests are regarded as a complement to PCR tests, which are the most accurate way to determine whether someone is infected with Coronavirus. However, PCR tests are expensive and need the expertise of specially-trained lab technicians.
If you would like to learn more about rapid testing for COVID-19, please get in touch with Evolve today.
You may also be interested in
Be the first to hear our latest news, ideas and initiatives from Evolve
Our purpose in action
At Evolve, we champion potential, in good times and in bad, to help the scientists, medical technicians and businesses we serve to recover, rebuild and, ultimately, to thrive.
Find out how we've been doing that in Ghana in West Africa.