Evolve is proud to be supporting Pink October to help raise awareness about breast cancer in Malta.
Our head office in Luqa has been floodlit in pink to show our commitment to the campaign as part of our corporate social responsibility programme.
Raising awareness of the disease is close to the hearts of everyone at Evolve.
As Malta's fastest-growing science company, we have supplied several cancer screening devices and other specialist medical equipment to the national health service in Malta as well as private clinics.
Awareness surrounding breast cancer is incredibly important as early detection can catch the disease when it is most treatable, raising the chance of survival. Routine screening for breast cancer, done by mammography, dramatically lowers the risk of dying of breast cancer.
Since 2009, more than 80000 mammograms have been carried out in Malta.
Here, Mark Mizzi, the head of Evolve's medical department, explains why Breast Cancer Awareness Month should continue all year round.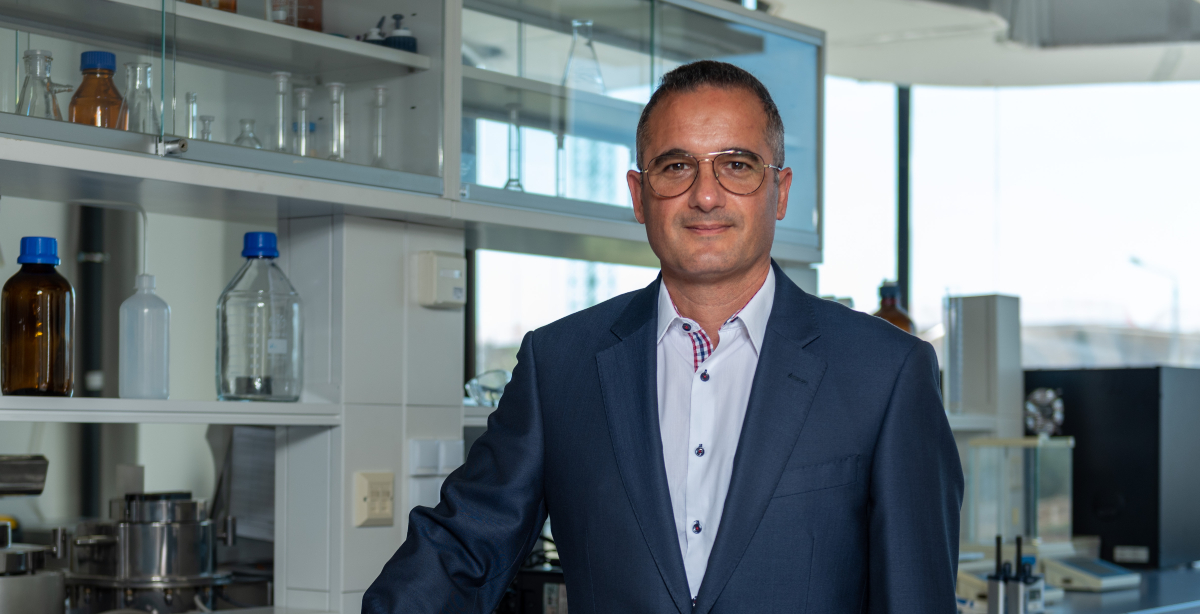 Mark said: 'Over the years I've worked in the medical and healthcare professions, I've heard comments from patients such as: 'I'd have been better off not knowing anything and letting nature take it's course'.
'But would they have been better off? Really?
'Certainly, many people with breast cancer go through hell and back with all the hospital visits, medical procedures and tests, not to mention the mental stress that you and the loved ones around you go through.
'If you're fortunate you will pass through the ordeal and come out the other side safely. However, you might not and it could be too late for you.
'That's why awareness of breast cancer is so important. Going for check-ups shouldn't be regarded as a nuisance or something trivial. It's a must.'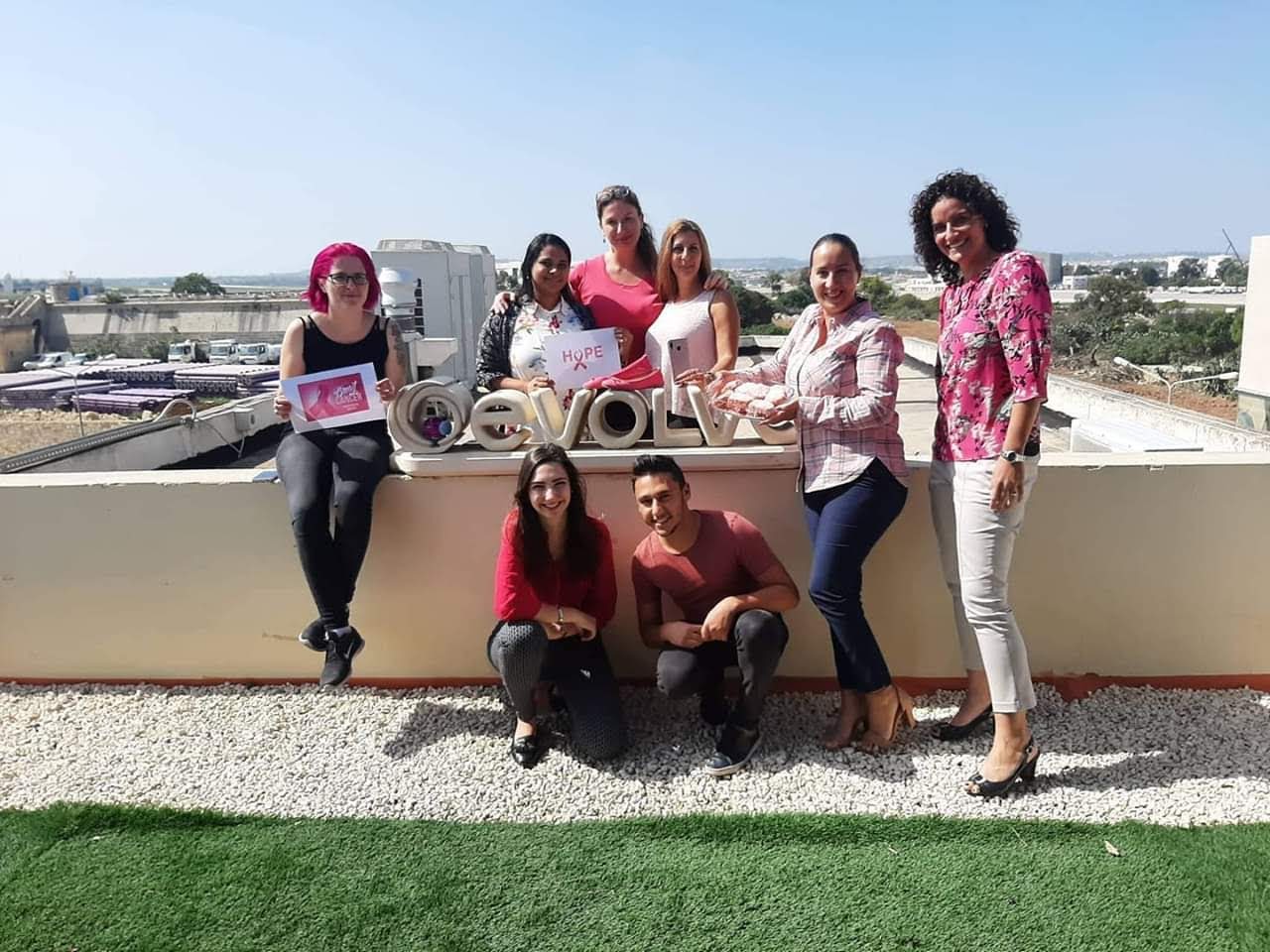 Mark added: 'We're lucky that our national health service in Malta provides a free and comprehensive breast screening programme, so there's no financial excuse. The only excuse is you.
'It may be slightly painful or embarrassing and may bring with it the emotional stress of having to uncover your private parts to a stranger, but it could save your life.
'Nowadays, we're even encouraged to check ourselves for unusual lumps or bumps, but truthfully this doesn't replace a professional medical check-up.
'The word which is better left unspoken may be silent lying beneath, immune from any self check or seen by the eye. Pink October is Breast Cancer Awareness month. In truth, it should continue all year round.
'On the positive side, at least we have a month dedicated to putting the disease in the spotlight giving women – and men – the courage and go for a medical exam.'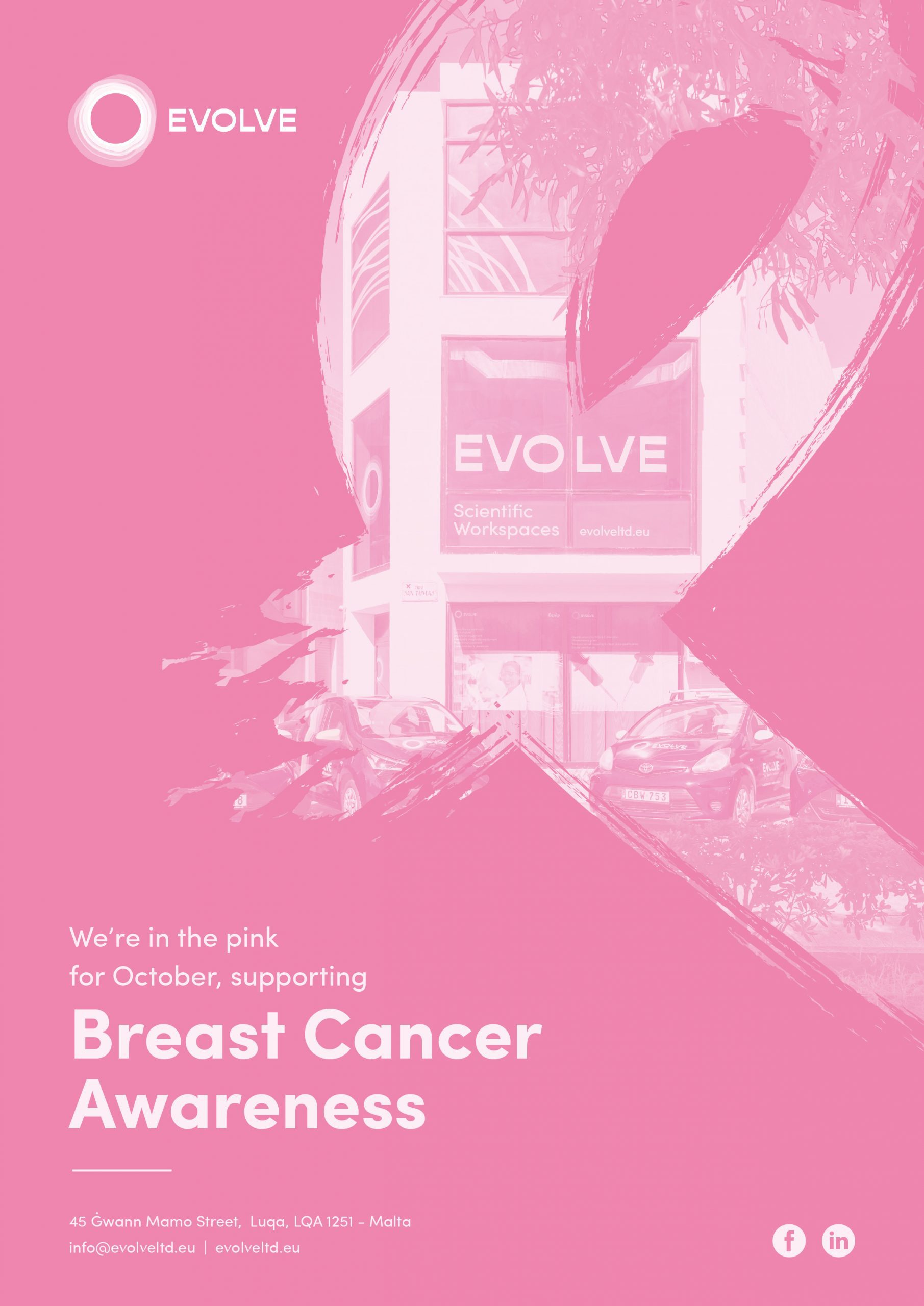 Mark said: 'Evolve is no mere spectator in this. Over the years, we have contributed to the healthcare sector in Malta and overseas with state-of-the-art technology to enable doctors and medical scientists to help patients and carry out their rigorous diagnosis. Allow me to mention a few.'
HydroMark Breast Biopsy Marker
The HydroMark is deployed by the delivery system through the Mammotome probe and is left in the void created during the biopsy procedure. This is a biodegradable polymer containing a central permanent metal marker that accurately marks a breast biopsy site. Using this, the doctor could easily access a lesion more accurately with minimal trauma for the patient.
Bond III by Leica Biosystems
A state of the art fully automated staining machine using Immunohistochemistry. Together with the vast range of antibody portfolio available from Leica, our medical scientists can stain a particular slide to the very smallest structure in order to be able to identify if that particular biopsy is malignant or not.
The Surepath system by BD
This adopts the latest liquid base cytology technique for the early diagnosis of cervical cancer. This system has proven to be superior to it's predecessor Papanicolaou stain which used to be the gold standard. Liquid base cytology offers a much better visibility of the cells with standardised staining and thus helps the medical scientist to arrive to a better diagnosis.
Traditional microscopes
Trustworthy and reliable, microscopes have led to world-changing scientific discoveries which have saved millions of lives over the centuries. Leica Microsystems have been serving this sector for more than 100 years. Their DM3000 series is a versatile microscope offering crisp clear optics with best ergonomics for the well being of the user.
Mark added: 'I believe patients and users deserve only the very best, and I'm proud to say that Evolve is famous for representing world-class brands in the healthcare sector. This is our everlasting contribution, not only during Pink October but throughout the year. This is our promise to you
If you would like to support
Pink October
, you can donate on the numbers below:
SMS Donations: 50619238 for €11.65
CALL Donations: 51702052 €15 51802053 €25
MOBILE PAY number 99912373 for amounts up to €500
You may also be interested in
Be the first to hear our latest news, ideas and initiatives from Evolve
Something else we can help you with?
If you need to speak with someone from Evolve, visit our Support Centre page.