We all know that gloves are must-have PPE in laboratory environments. But why should you wear gloves in a science lab? Are they always necessary?
The simple answer is yes. When you follow lab rules and wear the right kind of gloves, they protect your hands from chemicals and other hazards.
At Evolve, we firmly believe in the mantra 'safety first'.
Here are our top reasons why you should wear laboratory gloves: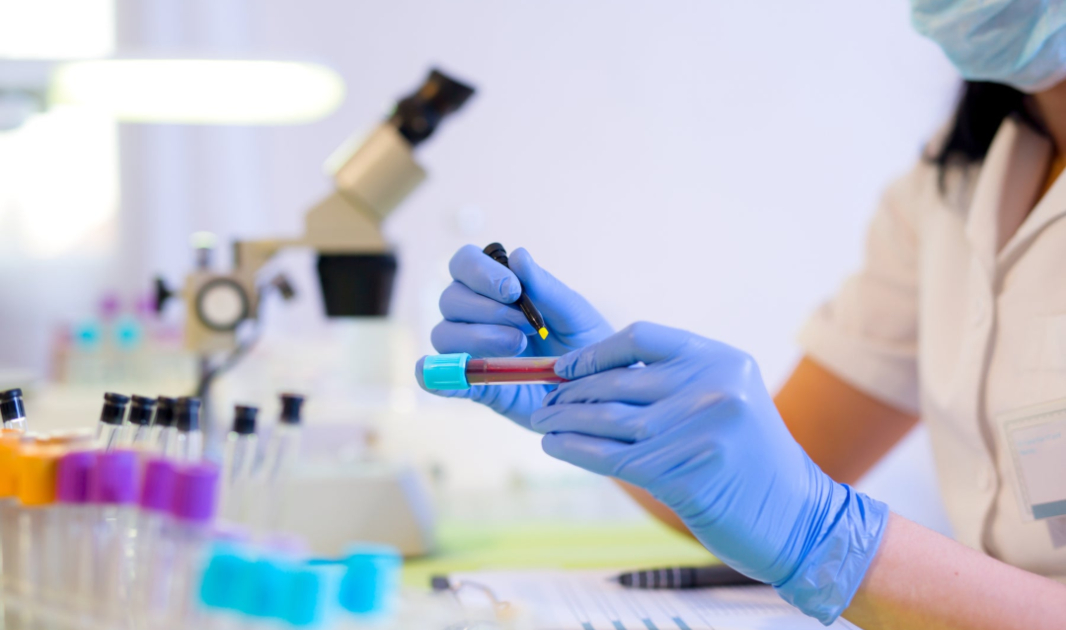 1. Save your skin
Under the thin coat of your skin lies the hands' nerve fibres, bones, muscles, and tendons, all of which are sensitive and vulnerable to hazards. Surveys on 'Why are gloves important in a lab?' showed that:
40% of hand injuries occurred because the workers were not wearing gloves
30% of hand injuries occurred because the victims wore improper gloves
On average, a hand injury costs a worker six days off.
In a lab, you work with sharp glass tools and needles. Latex gloves can withstand minor punctures and cuts. If you drop or break a test tube, the gloves are there to protect you. Besides, you might have to prepare and monitor harmful substances, such as blood, infectious liquids, and radioactive materials. If these chemicals drop on your hands, you can take off the gloves and avoid infections. Due to their chemical-resistant properties, nitrile gloves are the most common gloves for chemistry lab.
2. Avoid burns and stains
When you manage science lab equipment with bare hands, there is a risk that the substances or fluids in them could spill on your hands. They cannot only hurt your skin but also leave stains which may further cause burn or rashes. Gloves can help you prevent such incidents.
3. Delay any harmful effects
As soon as you spill something like blood or any possible infectious liquid on your gloves, you get a few seconds to remove them before they come in contact with your skin and wash your hands. There is always a possibility that these fluids can seep through the gloves to your skin. However, if you are not wearing gloves, you will be exposed to the harm immediately. Remember that laboratory gloves can offer you enough protection only when you follow the best practices.
4. Wear the right kind of gloves
Each type of gloves has its own compatibility for different applications. For instance,
Nitrile gloves for chemicals and infectious materials
Neoprene gloves for oils and solvents
Rubber gloves for mild corrosive materials
Coated fabric gloves for moderate concentrate chemicals
5. Other safety basics
Do not touch common items such as telephones, pens, computers, with gloves. Similarly, do not enter common spaces such as workstations, lunch areas or public places when wearing gloves.
Do not wear gloves for more than two hours.
Do not reuse disposable gloves. Throw them away after every use.
Wash and dry non-disposable gloves at regular intervals. If they are any wear and tear, replace them with the new ones.
Wash your hands immediately after removing the gloves.
If a glove shows signs of deterioration, immediately take it off and wash your hands. If chemicals contact your skin, seek medical attention.
What we can do for you
Whatever your next scientific project, Evolve is ready to be by your side
By your side with world class service
At Evolve, we've been designing and supplying lab equipment, scientific products and supplies for hospitals, clinics, scientists and researchers for decades.
We consider it our job to do far more than just take your order, we're here to help. We listen, advise and solve problems.
Knowing that your time is precious, we also work fast – often being the only scientific supplier in Malta who can deliver what you need, when you need it. We pride ourselves on the great relationships we nurture and the consistent results we deliver.
To find out how we can save you time and give you one less thing to worry about, visit our Support Centre page.