At Evolve, we have years of experience in the design and installation of furniture for school science laboratories.
We also provide furniture for ICT suites, technology rooms, art rooms and general classrooms. Our service includes an end to end solution offering modern and durable environments for schools, colleges and universities.
Our team of Evolve experts will guide you through the process from initial concept to project handover. We will listen carefully to your requirements and our experienced designers will go the extra mile to find an innovative solution to suit your brief.
Our school furniture design service includes site visits, client meetings and the preparation of plans and drawings to illustrate your room layout.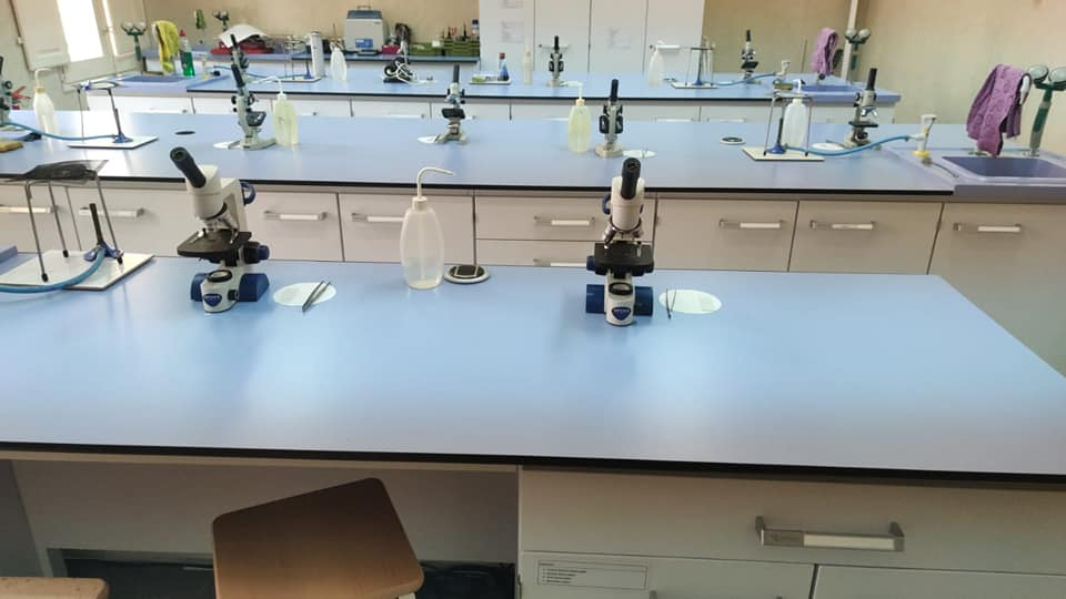 How we helped St Francis School
St Francis Secondary School in Malta was looking to transform a classroom into a science laboratory and create a bright, vibrant learning space. The quality of the furniture was paramount and worktops were selected for their durability and ease of maintenance. The science staff felt it was important for all students to face the front and to have easy access to services.
The teachers at St Francis School were keen to make the most of their budget and it was decided to create the science laboratory during term time. The Evolve team reviewed the configuration of the available space to accommodate the science laboratory design the school wanted. The new layout allowed for better sight lines and supervision of lessons as well as more space for storage and work trays. The school's staff were delighted with the quality and the management of the science laboratory installation by Evolve.
Project Details
Evolve comprehensive design and consultation service
2D & 3D CAD drawings provided
Full project management service
Removal of existing furniture and redundant services
Installation of new plumbing and electrical services
New flooring and decoration
Supply and installation of furniture
Gas safety proving system installed with C02 monitor
Final connections, commissioning and certification of all works
How can we help you?
Having worked on a number of school and university facilities over the years, our team of Evolve experts can provide valuable insight when it comes to developing a science laboratory design that works for you.
Evolve senior field engineer Mark Bonello said: 'We work closely with science teaching staff, technicians and department heads until the school science lab design is approved. We follow a detailed design process in order to find a solution that is practical but is also inspirational and encourages students to develop an interest in science.
'The first step is to book an appointment for a visit where we will carry out a full site survey and talk to staff about their wishlist. The layout of school laboratories is critical to the smooth running of any science department. The size of the room, teaching preference and the availability of gas and water supplies are all important factors to consider when starting to think about refurbishing a laboratory.
'It is our attention to detail and success in completing refurbishment projects that has led to our excellent reputation in school science lab design.'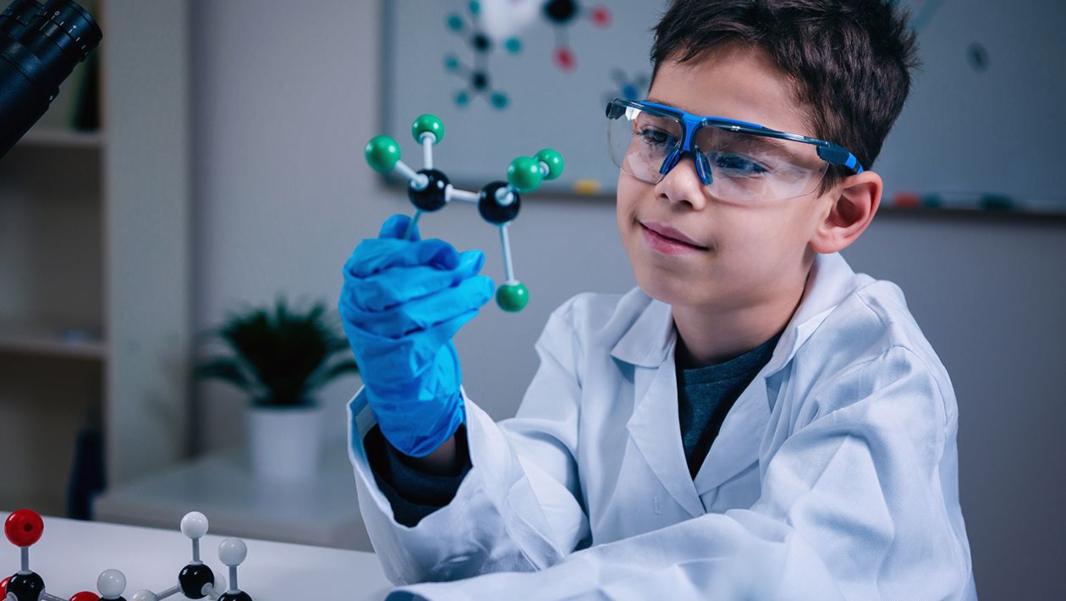 How should a school science lab be arranged?
Here are some factors to consider when embarking on the redesign of a school laboratory:
Lab Storage – Sufficient well-designed storage is important to keep rooms uncluttered and to allow students to work safely
Lab Furniture – The specification should be robust to suit the school environment
Flexibility – The addition of some mobile furniture makes it possible to reconfigure your lab space to allow for different teaching styles or student collaboration
Lab Stools – These should be at the appropriate height and ideally have a skid base to reduce wear and tear on the floor
Lab Worktops – When selecting your workbench top it is important to consider both aesthetic appearance and functionality. Our Evolve experts can offer advice about the most suitable option for your science lab design.
Fume Cupboards – We can offer advice on the best design of fume cupboard for your laboratory layout and chemical use.
Structural Changes – It might be beneficial to remove a window or internal wall in order to make the best use of the space or improve the layout of the room
Health and Safety – Our designers incorporate all the relevant recommendations on room planning. On site our staff comply with EU health and safety requirements
Contact us for a no obligation quote
Spark the interest of young minds with school science lab equipment from Evolve.
If you're looking to transform your learning space please get in touch. We look forward to hearing from you.
You might also be interested in
Discover all of our latest news and insights from Evolve
Evolve is your trusted science partner
At Evolve, we have specific sector knowledge and tailor scientific solutions to your requirements by selecting and adapting our service offering, which includes:
Facility design, laboratory supplies and lab furniture layout
Expertise to help you make quick and informed decisions for all your clinical, scientific or analytical needs
We can provide you with a comprehensive maintenance and support service
We offer training in a number of areas of interest to the scientific community
Our proactive, consultative approach is underpinned by the expertise of our team of dedicated professionals, ensuring that you'll get personal support from one of our experts.
If you need to speak with someone from Evolve, please visit our Support Centre page.