What do you want to be when you grow up?
We've all been asked that question as a child. Answers often range from astronaut to teacher to princess to singer.
But one thing's certain – if you want to change the world, there are few careers that offer a better opportunity to do just that than those in science.
Every day, new breakthroughs take place in medicine, space, artificial intelligence, engineering and technology. The recent development of a range of vaccines to tackle coronavirus by Pfizer-BioNTech, Oxford-AstraZeneca and Moderna prove that modern science is awesome.
Do you want to become a part of an industry that never stands still? Read on and dream big!
1. Be curious
Don't select your career path because you just want to make money. One thing that anyone will tell you is that you will face long hours, hard work, disappointing setbacks, failures, times that you want to give up throughout your career. To overcome this, you need to find a field that you are passionate about. What brings the creativity out of you? What makes you go beyond what is expected?
2. Explore your options
Look into the different fields that science has to offer. Read, search, talk to people and get their experiences. It's not only important to figure out what you're passionate about, you also need to know what type of work you enjoy doing day after day after day. Take your time. You'll get there.
3. Don't be afraid of failure
Failure is something that you will experience throughout your career and life. But what matters is how you face it and how you overcome it. When an experiment fails, start over from the beginning. Revise the method, discuss it with your colleagues, bring in new eyes and minds, brainstorm and laugh when the frustration gets too much. Science is innovation. Innovation is what drives the world.
4. Take the initiative
Don't wait, look for opportunities, get some work experience. Taking part-time work or internship trains you for a full-time career. No matter what it is – just get accustomed to working. It'll benefit you tremendously when you switch from school or college to a workplace. It also looks good on your CV.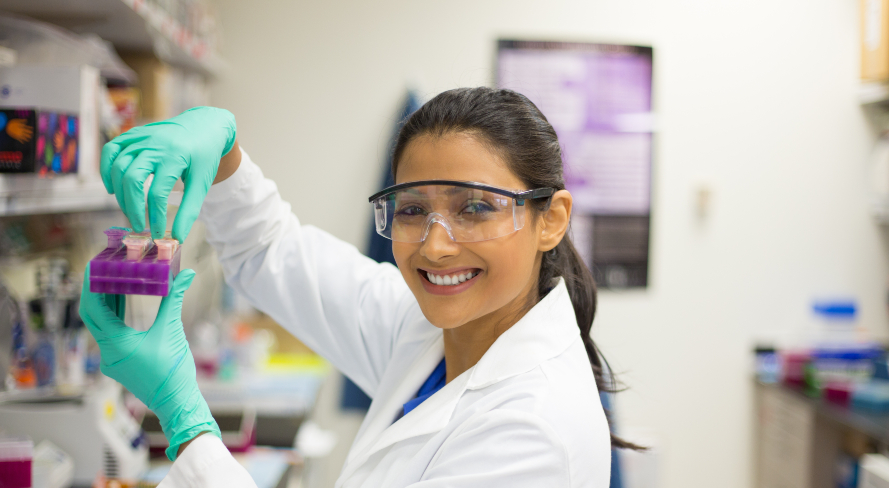 5. Seek out mentors
Starting your career can be scary and stressful but don't be shy about asking for help. Seek senior researchers to share insights and guidance as you work toward a science career. Look for the role models that you identify yourself with and who are recognised in the field that you want to embrace.
6. Broaden your skill set
Learn and develop the necessary set of skills that will help you in your career. Stay up to date with the new developments in your field. Network with your peers and researchers from another field. Networking and Collaboration are the most powerful tools you can use.
7. Don't just study science
Yes, studying chemistry is important if you want to be a chemist. But so is mathematics, and even computer programming in today's world of big data. And don't forget that you're going to need to know how to write research papers for whichever field you're in, so English is important too.
8. Remember that science is awesome
Science is alive and constantly evolving, making it exciting for even the most experienced professors, researchers and lab technicians.
Good luck, future world-changers. We can't wait to see what you do next.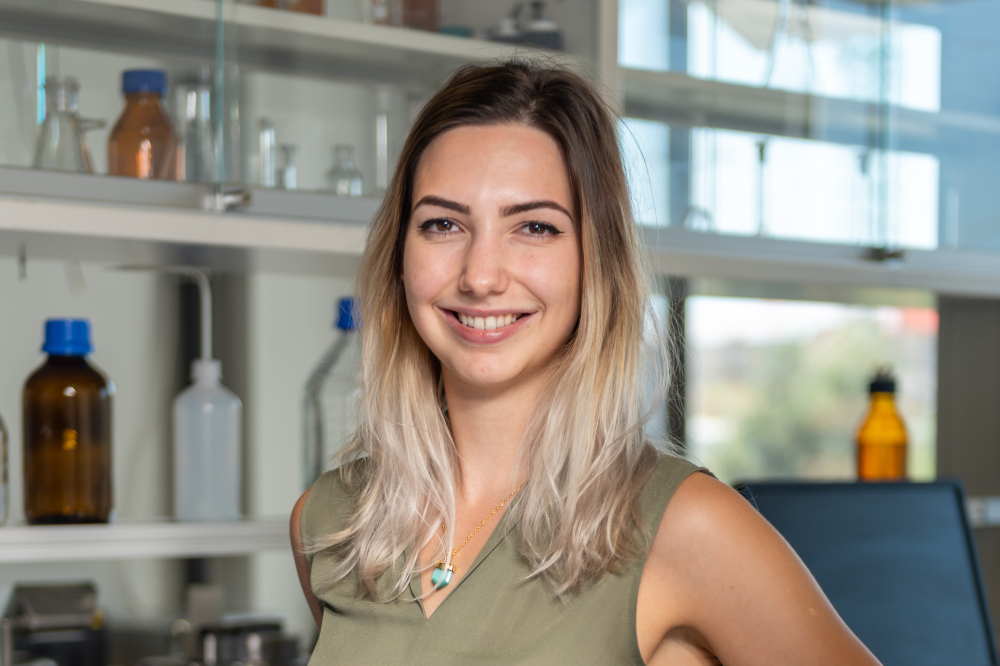 Fiona's story
Evolve scientific sales executive Fiona Cachia, pictured above, studied Chemistry and Biology at the University of Malta.
She offers some great advice for anyone who wants to work in science or engineering in the future.
Fiona said: 'Perhaps the most difficult part of pursuing a career in science for me was that of having to choose a particular field to work in. Science has an incredibly vast landscape, and this was something which proved to be quite intimidating for a student such as I was, when faced with the question everyone asks on nearing graduation- what is it you want to become?'
'To narrow things down for myself I started off by listing things I most definitely did not want to be doing for most of my life. In my case this was research and working in a lab. I figured out quickly that I prefer a more social environment, involving interacting with different people and more diversity, rather than a routine setting.
'I opted for a career in business related to science, which gave me the best of both worlds. I am immersed in science and new technologies on the daily as well as getting to meet professionals in various fields.
'My advice would be to get as much exposure to different aspects of science as possible- lab work, research, conferences etc. and work to identify your character strengths and weaknesses. On a final note, we are constantly changing in our preferences and personalities, and that can also reflect in the careers we choose. Don't be afraid to explore, the world is your oyster!'
You might also be interested in
Industry insights, innovative ideas and exciting announcements from Evolve
We're here to support you
Evolve is Malta's fastest growing science company for new lab supplies, laboratory design and specialist scientific and medical equipment.
Our international customers include major pharmaceutical companies, hospitals, universities and public laboratories.
If you'd like to speak to one of our expert team members on how Evolve can help your next project, please get in touch with us today.