Laboratories are one of the largest energy-consuming sectors in the world.
After data centres, scientific workspaces are widely recognised as consuming more energy per square metre than any other sector, due to energy-intensive equipment, around-the-clock operations, and special airconditioning requirements.
In fact, ultra-low temperature freezers can use as much energy as an average household every day. Because of this, Evolve encourages our customers to implement best practices for cold storage management.  These include:
Adjusting set points on -80C freezers to -70C
Defrosting freezers and vacuuming coils on freezers and refrigerators
Creating an inventory for cold storage units
Eliminating unneeded samples
Sharing space with colleagues
Using room temperature sample storage whenever possible.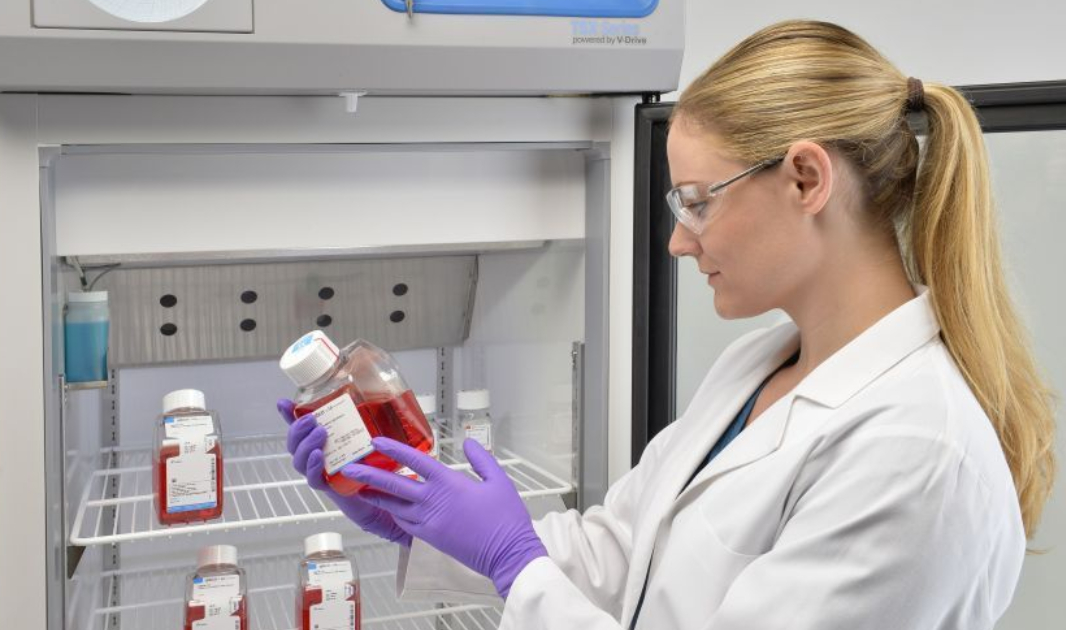 Make -70 the new -80
Ultra-low temperature freezers set to -70°C instead of -80°C have two major benefits: they can slash energy consumption by 30-40%, and in doing so they can prolong the life of your freezer. This means less down time and less chance that your samples will be ruined.
Full defrost of freezers
​When you can't easily remove ice from inside your freezer, it's time for a full defrost. To do this, move all the samples to a different freezer unit. See if you can share space with a neighboring lab, or use a backup freezer. Once you've removed all samples, turn the freezer off, let it completely thaw which might take several days. Doing this over a weekend is ideal.
Remove dust from coils
When brushing built-up frost from freezers, remember to brush or tap ice off of the gasket around the door seal. Dust removal from the intake and coils can be done with a vacuum.
Clean out unneeded samples
A recent survey revealed that up to a third of items stored in cold storage units are no longer need or no longer useful. Try dedicating a bit of time each month to going through boxes, racks, and shelves, eliminating samples that are expired, mislabeled, or unidentifiable. Don't forget to update your inventory!
Check the temperature again
Simply being mindful of sample storage conditions can have a huge impact on energy use in the lab. One ultra-low temperature freezer can consume as much energy as a single-family home every day, so anything you can do in this category will help to significantly reduce energy consumption.
Time for retirement
Retiring or unplugging unneeded cold storage units is the ultimate way to save energy and lab space. If you do a great job consolidating freezer boxes/racks, you might be surprised how much space is opened up.
Get an upgrade
It used to be difficult to find an energy-efficient lab freezer or refrigerator – not so any more, thanks to Evolve. If your lab is in the market for new cold storage units, consider adding energy-efficiency to the list of important criteria.
Stop the screensavers
Running screensavers requires the use of computer processing power and memory, and as a result uses energy. Turn off computers and monitors completely when not in use in the lab.
Turn off what you can
Chilled centrifuges, ovens, and heating blocks all require a certain temperature to be maintained. As you might imagine, maintaining a set temperature, whether hot or cold, requires a lot of energy. Turning off these types of equipment when they are not in use can save a significant amount of energy, up to 10 kWh/day.
Turn off lights
Turn your lights off when you're not using them or when you leave a room or work area. This will save you a small fortune on your annual energy bills. Replacing all the lights in your scientific workspace with LED bulbs could help you save even more.
You may also be interested in
Be the first to hear our latest news, ideas and initiatives from Evolve
Science solutions for your next project
At Evolve, we've been supplying lab equipment, scientific products and supplies for hospitals, schools, clinics, coal mines, oil companies and other international customers for decades.
We consider it our job to do far more than just take your order, we're here to help you. We listen, advise and solve problems.
Knowing that your time is precious, we also work fast – often being the only scientific supplier who can deliver what you need, when you need it.
At Evolve, we pride ourselves on the relationships we nurture and the consistent results we deliver. To find out how we can save you time and give you one less thing to worry about, visit our Support Centre page.