Vaccines save lives. They prevent around three million deaths worldwide every year and the World Health Organisation states that after clean water, vaccination has the greatest impact on health globally.
In Malta, we are incredibly fortunate to be able to offer our children the best protection against serious and life-threatening infections through our routine childhood immunisations.
The immunisation programme is designed to offer us the best protection throughout our lives, with more vaccines such as shingles and flu offered to our elderly population now.
Evolve is a trusted science partner of some of the biggest names in the pharmaceutical, medical and healthcare industries in Europe.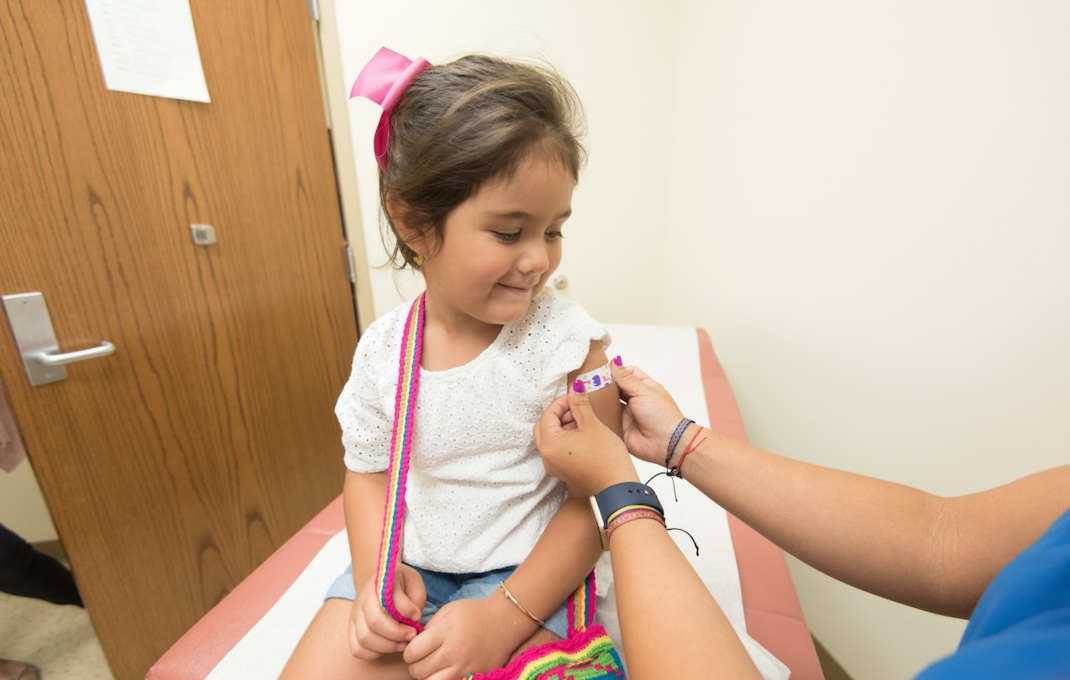 Why vaccines matter
The vaccination programme available in Malta is a world-leader and designed to protect us throughout our lives.
When you have a baby, keeping them safe and well is a priority. Vaccination is one of the most important things we can do to protect their health, and shortly after they are born, you'll be given information about their first immunisations, which take place when the baby is around 8 weeks old.
Vanessa Saliba, a Consultant Epidemiologist for Immunisations, said: 'These first jabs protect against a number of infections that can cause pneumonia, meningitis and sepsis. The vaccines offered to babies and toddlers protect them from serious illness such as whooping cough and diphtheria that used to cause so much suffering to families, but thanks to immunisation are now rare.
'As your child gets older, they'll be offered more appointments to get vaccinated, right up until they are teenagers. When they are little, these tend to be done at their GP surgery.
'The full childhood immunisation programme protects your child against many different illnesses. It's best to have vaccines on time, but you can still catch up on most vaccines if you miss them.'
If you are unsure or require more information, speak to your local family doctor.
Keeping each other safe
We now see far fewer cases of some very nasty infections that used to cause a lot of suffering and death, such as whooping cough, rubella and polio. However, the key to keeping cases low, controlling outbreaks and keeping our children well is to ensure they are vaccinated.
By vaccinating your child you give them protection, but this also helps to build herd immunity and protect others who may not be able to get vaccinated or have weaker immune systems.
When your child grows up and enters into new environments, such as university, they mix with a new, wide group of people and can be more at risk of some infections. Keeping up with the full vaccination schedule and ensuring your child has caught up with any missed vaccines can help to keep them well as they go off and build their adult lives.
Good to know
Stay up to date with the latest news, ideas and insights from Evolve
Evolve's commitment to you
Evolve helps pharmaceutical staff, researchers, lab technicians, medics and scientists increase efficiency every day.
We are a leading supplier of laboratory equipment and analytical instruments for pharmaceutical, scientific, R&D, educational and medical laboratories in Malta, Europe and beyond. We back all our lab equipment products with unbiased technical assistance to help you solve your application needs.
At Evolve, we always…
Put our customers first – We dedicate our energy and efforts to sourcing great quality products and exceeding customer service expectations.
Act with integrity – We build relationships based on honesty, trust and transparency with our customers, colleagues and the communities we serve.
Strive for simplicity – We believe that simplicity lowers costs for our customers, increases efficiencies and makes life easier for everyone.
Enjoy what we do – We work hard, try our best, share and celebrate success and love what we do. It makes our lives better and results in better customer service.