Quality laboratory equipment can last a long time. At Evolve, we've seen some microscopes, lab furniture and other scientific facilities last more than 30 years.
But no matter how much you invest in laboratory maintenance, there will come a time when it's necessary to renovate or replace. Let's take a look at some common signs that it's time for a laboratory update.
1. Safety worries
Employee safety is the top priority in any lab environment. If there's a safety issue with your laboratory equipment, it should be addressed immediately. That may mean repairing a piece of equipment or replacing it entirely.
For example, fume hoods are incredibly durable but are also susceptible to corrosion. Heavy acids can sometimes corrode the fume hood, especially if it hasn't been specially built to withstand them.
2. Wear and tear
Even the highest-quality products eventually succumb to wear and tear. Some signs of use are simply aesthetic eyesores, while others are signs of safety issues. Common signs of wear and tear include:
Rust: Rust can be a potentially dangerous safety issue. If your equipment is rusting, you should replace it immediately.
Stains: Staining usually isn't a cause for concern. At most, it's just unsightly.
Warping: If the glass on a fume hood sash has warped, it needs to be replaced.
Cracks: Cracked sashes affect the airflow and need to be replaced.
Burns: Like stains, burns are usually just an unfortunate sign of use, not a safety issue.
Exhaust Fans: If you start to hear noises or the air flow suddenly changes, the exhaust systems should be checked.
In general, high-quality lab equipment should last for years to come. At Evolve, we've worked with customers in Malta whose facilities have lasted more than 30 years! They may not have looked as nice as newer models, but worked just as well.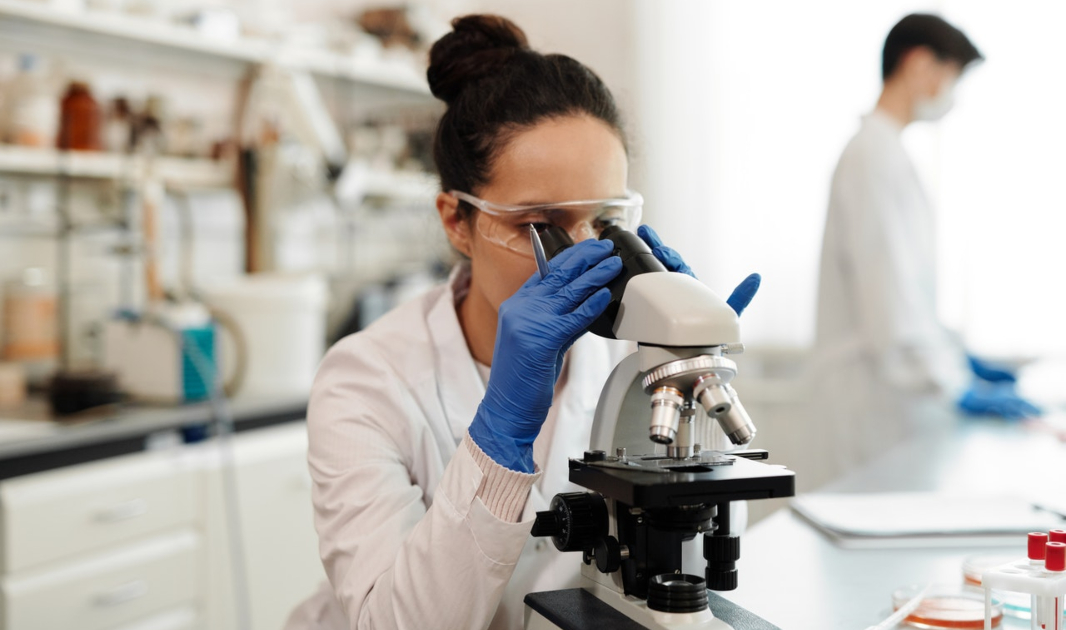 3. Not getting things done
Like any work environment, productivity is important in the laboratory. Efficiency can be incorporated into the original design by placing equipment, accessories, and storage in optimal locations. There are also a variety of laboratory products from Evolve that you can use to improve productivity, including:
Height-adjustable lab furniture: Workstations with adjustable height make working in the lab much more comfortable for technicians.
Self-closing doors: Fume hoods with self-closing doors provide a safer work environment.
Mobile furniture: Workstations and storage units can be fitted with lockable casters to allow you to move them throughout the lab.
LED lighting: Today's fume hoods typically come with LED lighting as standard to make it easier for scientists to carry out their work.
How Evolve can help
Ritianne Schembri, Chief Operations Officer at Evolve, said: 'It's vital for the safety, efficiency, and productivity of your laboratory to repair or replace equipment when necessary.
'Our winning team at Evolve has years of professional experience helping scientists renovate existing labs or break ground on new ones. Whether you are updating, renovating, or starting from scratch, our high-quality lab furniture, fume hoods, cabinets and accessories are guaranteed to last for years.'
Contact us today for more information and let's upgrade your workspace together.
Get to know us and our experts
Stay up to date with our latest insights from Evolve
Evolve is your trusted science partner
At Evolve, we have specific sector knowledge and tailor scientific solutions to your requirements by selecting and adapting our service offering, which includes:
Facility design, laboratory supplies and lab furniture layout
Expertise to help you make quick and informed decisions for all your clinical, scientific or analytical needs
We can provide you with a comprehensive maintenance and support service
We offer training in a number of areas of interest to the scientific community
Our proactive, consultative approach is underpinned by the expertise of our team of dedicated professionals, ensuring that you'll get personal support from our experts.
If you need to speak with someone from Evolve, please visit our Support Centre page.