Mark Mizzi is the head of our medical and diagnostics department at Evolve, and joined the business more than a decade ago.
Mark is a member of our senior management team with years of experience in the medical sector in Malta. Away from work, he enjoys early morning walks and model making.
What was your first job?
My very first official job was at the National Blood Transfusion Centre in Malta as a lab scientist. Quite different from what I do today, though I still miss being hands-on in the laboratory.
What is your greatest achievement at Evolve to date?
Building the medical department from scratch, I guess. It was a challenge I took on a decade ago and it took a lot of work and perseverance but here we are today contributing to the success and growth of Evolve.
How do you define success?
Feeling fulfilled and understanding your purpose in life.
What's the best piece of advice you've ever been given?
Be positive. Stop trying to change the world and be the change.
How do you relax?
I go for a walk every morning before I head to the office. At the weekend, I enjoy watching a good film with a nice glass of wine. I'm a keen driver and love going out in the car without a planned route. I also build a lot of models, such as the ship pictured below.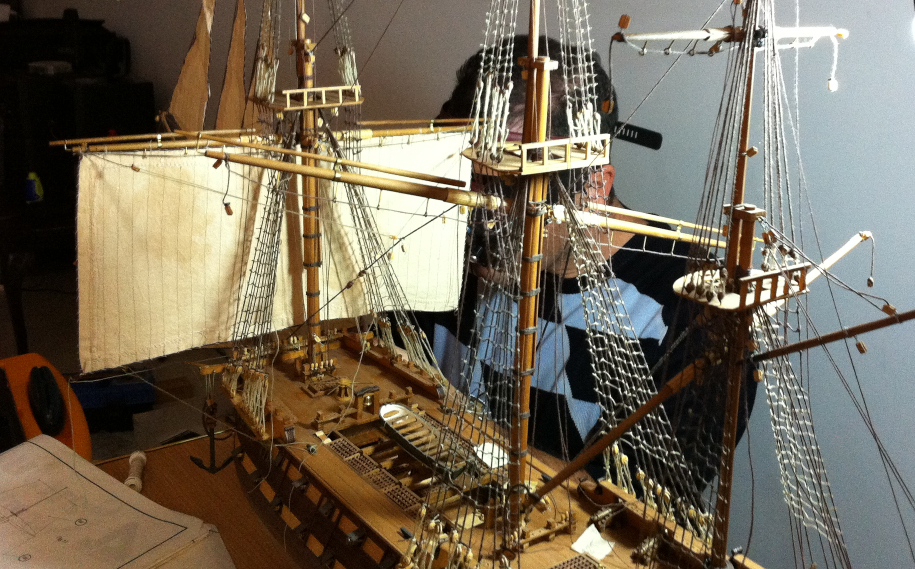 If you could visit anywhere in the world, where would it be?
Tuscany. Was planned for last year but God had other plans and they always take over
How do you motivate yourself?
Good question. Satisfaction in what I do really motivates me. Doing everything in the best of my abilities. It gives me the energy to keep me going.
What's your motto?
Be who you are, not what others want you to be.
What are your aspirations for the future?
To live more, to enjoy life more. My goal is to be at peace with myself and look back without regrets in whatever decisions I took and still need to make.
You might also be interested in
The latest news, views and insights from Evolve, all in one place
Something we can help you with?
Evolve can quickly help you with a wide range of scientific solutions.
Whether you have a question about your latest order, laboratory supplies in Malta, the maintenance of your medical equipment or our international scientific consultancy service, get in touch with us.
If you need to speak with someone from Evolve, visit our Support Centre page.