Evolve offers a complete after-sales service to our scientific and healthcare clients.
Regular checks and after-sales service help avoid faults and the resulting negative consequences for your business.
Our team of qualified service technicians can check the condition, functionality and safety of your equipment to ensure the regular professional care and maintenance of your devices and appliances.
Evolve's extensive customer care portfolio includes:
Regular maintenance service
It is our aim to always resolve any faults as quickly as possible. However, preventive maintenance is essential to stop these from occurring in the first place. Professional products from Evolve have a long service life, but just like your car, they need to be checked regularly. We offer contracts for regular servicing of your scientific equipment.
Equipment Calibration Services
Take advantage of our ISO 9001 certified status, experience, and wide scope of applied engineering to ensure the accuracy of your equipment and data. We are able to provide a wide range of calibration services and work with a number of hospitals, clinics and labs across Malta, Europe and sub-Saharan Africa. Please contact us with your exact requirements.
Equipment Validation Services
At Evolve, we fully understand that accurate results from your laboratory equipment are essential. Our validation services, carried out by our experienced professional engineers, will ensure that your lab is performing to the highest EU standards. We can provide Installation Qualification (IQ), Operational Qualification (OQ) Performance Qualification (PQ) and more for your lab equipment and operations.
Controlled Environment Validation Services
Controlled environments are critical in various industries including pharmaceutical and hospitals. At Evolve, we offer the service of hospital theatre and cleanroom validations. This entails carrying out actual rigorous tests required by the respective standards and also expertise in assisting your team to achieve the design values through re-balancing and any associated changes of existing HVAC system.
Evolve can also offer:
Spare part supply
Operator training
Validation services
In-house repair service
Modifications and upgrades
Our experienced engineers, pictured below, are familiar with all the leading scientific and medical equipment manufacturers. All replacement parts are manufacturer guaranteed and all maintenance work is carried out as per their recommendations.
With Evolve by your side, you can get on with leading your operation, confident in the knowledge that we understand the importance of your work.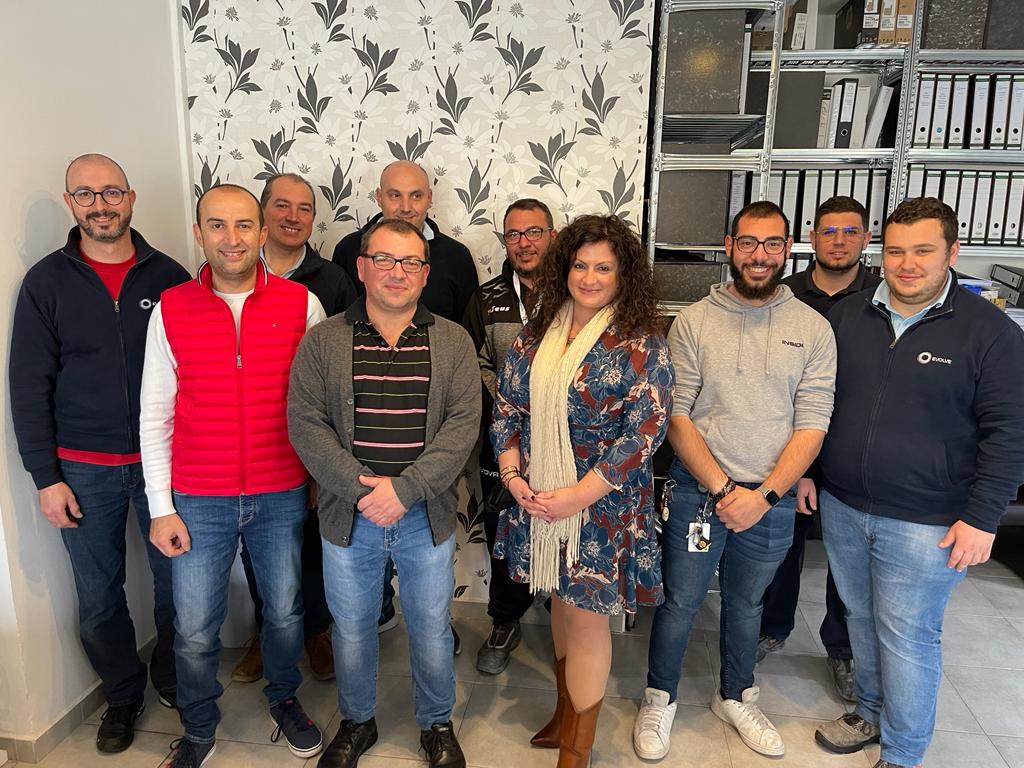 Good to know
Get some fresh thinking from our experts at Evolve
Scientific solutions for your next project
At Evolve, we've been supplying lab equipment, scientific products and supplies for hospitals, schools, clinics, coal mines, oil companies and other international customers for decades. We consider it our job to do far more than just take your order, we're here to help you. We listen, advise and solve problems.
Knowing that your time is precious, we also work fast – often being the only scientific supplier who can deliver what you need, when you need it.
At Evolve, we pride ourselves on the relationships we nurture and the consistent results we deliver. To find out how we can save you time and give you one less thing to worry about, visit our Support Centre page.