Zach Muscat is a sales executive in our Scientific and Industrial Department at Evolve. He has been with us for nearly 18 months and is passionate about his work.
Zach loves travelling, playing the guitar and loves to cook and eat. He is also a very positive and energetic person, always willing to help his fellow colleagues. We caught up with Zach find out more.
What do you value about working at Evolve?
There's always so much going on here. Different challenges, new ventures – there's always something to be done. I feel lucky to be exposed to such a variety of fields and learning from what they all have to offer. I couldn't imagine myself doing what I'm doing today, which I'm very grateful for.
How would you describe your job to someone who doesn't know anything about what you do?
My role is to support scientists in various sectors so that they can reach their goals. Getting their projects to come to life is not easy as they have many obstacles in the way. Together with my colleagues, we help to make it better by getting them the equipment and materials they need. We're science enablers.
What would you do if you weren't at Evolve?
I would have most likely continued studying something on the lines of biotechnology.
If you could change one thing about the world, what would it be?
Ignorance. I think we aren't aware of each other or our planet enough, just because we don't take the time to understand. We could do away with so much needless pain and harm.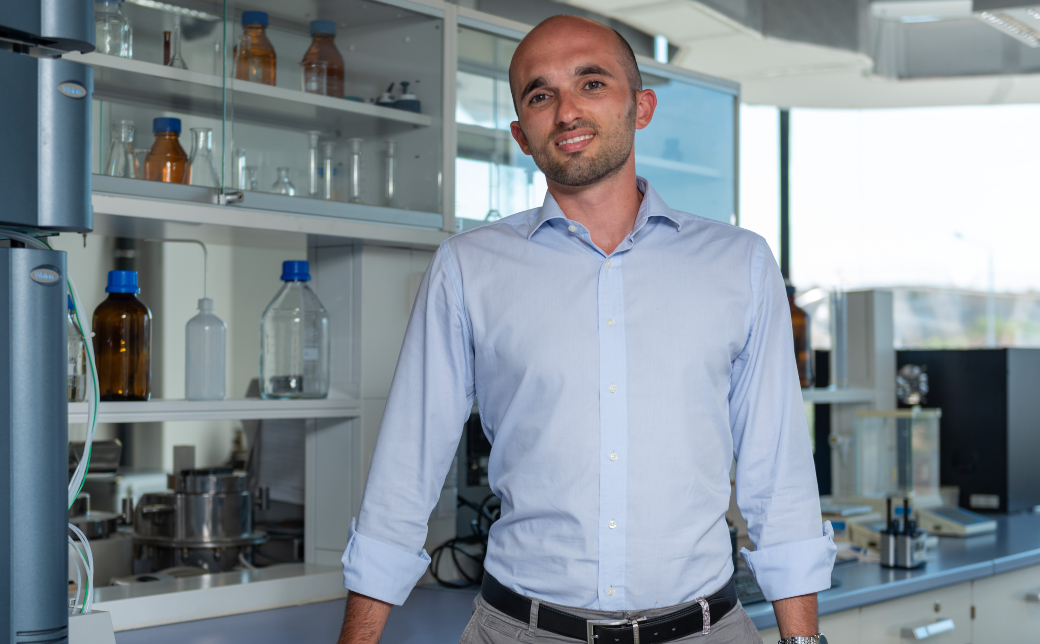 What is the best piece of advice you have ever received?
That you should always balance between what you have to do and what's around you at the time. You should focus on the task at hand but also make sure you enjoy it. There's no point in going to a destination if you're not going to enjoy the journey.
Who is your all-time hero?
Although not much of a hero, I was always obsessed with Jack Sparrow. There are quite a few lesser qualities but his spontaneous wittiness does it for me. Plus he was hilarious.
What would surprise people about you?
Not sure too sure about this one, maybe that I used to practice Karate.
Which three things would you take to a desert island?
A guitar, notebook and pen.
What is your favourite holiday destination?
I find big cities really inspiring. There's just so much going on, you can never wrap your head around them. I could walk for hours seeing the architecture, what people are up to and of course…the food.
What is your favourite dish?
There are too many to choose from, but I believe it's the company you have around you that makes the meal.
What is your golden rule?
I don't believe in needlessly forcing something that isn't going to happen. Sometimes it's better to take stock of the situation, give it a rest and try again later.
The latest Evolve news, all in one place
Be the first to hear our latest news, ideas and initiatives from Evolve
One team, one purpose
People are Evolve's most important asset. They enable us to achieve our strategy and deliver for our customers, suppliers and stakeholders.
We foster a culture of excellence in which all employees are challenged, motivated and proud to be part of Evolve.
Our ambition is to be the best place to work for our employees.
We recognise the diversity of our workforce as an asset. We recruit talented people from a variety of backgrounds with unique perspectives.
If you need to speak with someone from Evolve, visit our Support Centre.