Ray Magri is one of our Senior Field Service Engineers. He has been with Evolve for five years and before that worked in another division of our Maltese parent company, Attard & Co Group.
Ray is a trusted and well-respected qualified industrial electronics technician with vast experience in both software and hardware systems. He has now dedicated his talent mostly to servicing HPLC systems in the pharmaceuticals sector.
He also loves to play the piano and is a music composer at heart.
What do you value most about Evolve?
The thing I mostly value at my workplace is the ambience created by the people around me. If that harmony is missing, I would not be as productive, happy and efficient at work.
How would you describe your job to someone who doesn't know what you do?
I usually explain in simple terms that my job is mostly servicing the pharma industry where pills and medicines are manufactured and analysed.
What would surprise people about you?
I usually surprise people when I mention my involvement in musical studies in composition.
Across your career who has inspired you the most?
I have been inspired by people who have been successful in their field after going through all the practical steps that have led to the final success. I don't usually measure the success rate in terms of titles or financial status.
As a child, what did you dream you'd be when you grew up?
I always dreamt of being an airline pilot, but somehow it didn't work out.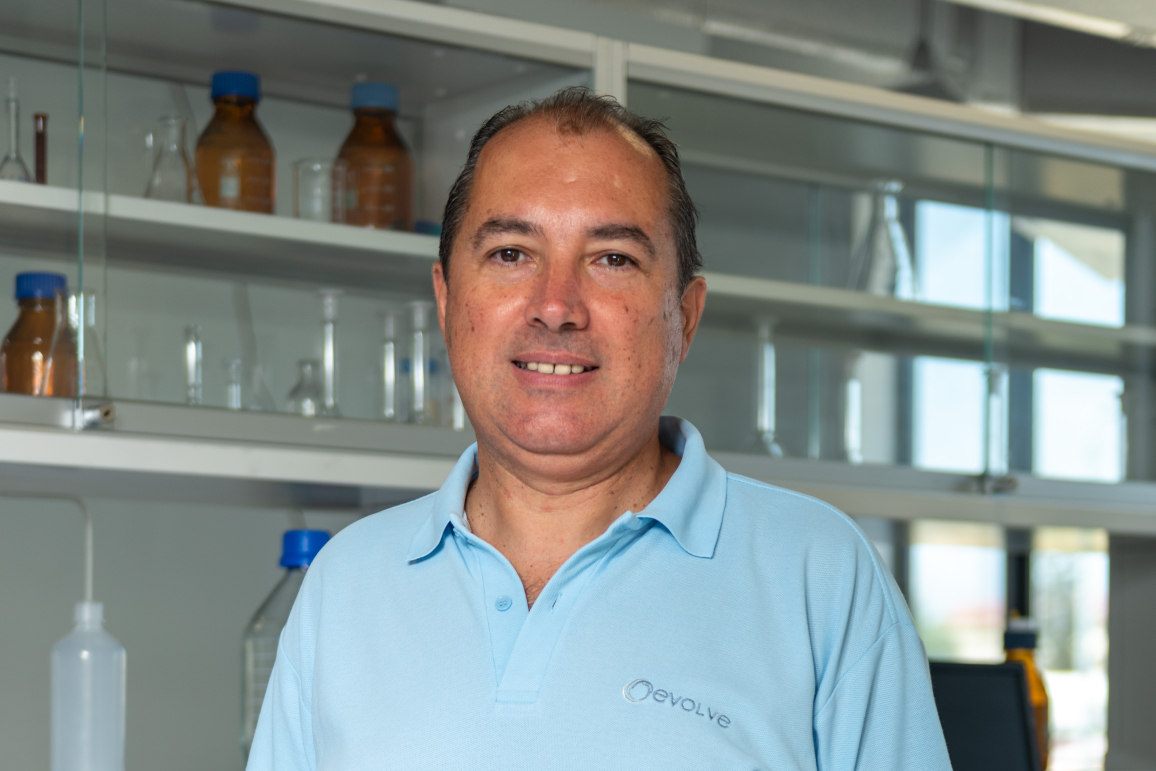 When are you at your happiest?
My happiest moments are when I manage to compose and develop a musical theme into a full composition.
Where is your favourite place in the world?
My favourite place is Munich.
How do you relax?
Playing piano at home.
Picture yourself 10 years from now – what's changed, what's stayed the same?
Well 10 years ago I was working with a different company within Attard & Co Ltd that had nothing to do with my present job. The company serviced the printing industry. Now I am involved in a much more active industry with many more challenges.
What's the one piece of advice you always pass on?
Never think you know it all. The more you learn, the more you discover that knowledge has no limits.
Good to know
Industry insights, innovative ideas and exciting announcements from Evolve
By your side with expert support
At Evolve, we've been supplying lab equipment, scientific products and supplies for hospitals, clinics, scientists and researchers for decades. We consider it our job to do far more than just take your order, we're here to help. We listen, advise and solve problems.
Knowing that your time is precious, we also work fast – often being the only scientific supplier in Malta who can deliver what you need, when you need it.
We pride ourselves on the relationships we nurture and the consistent results we deliver.
To find out how we can save you time and give you one less thing to worry about, visit our Support Centre page.