Corinne Falzon has been part of the team at Evolve for more than a year and firmly believes it is a great place to work.
Corinne is one of the most organised people in the entire company and lives life to the full.
She is also a woman of many talents – not only is she an excellent cook, she is an outstanding singer and even appeared on Evolve's Christmas Carol video that went viral on social media.
We caught up with Corinne to find out what life is like as a Service Coordinator in our Technical Services and Projects Department.
What do you value about working at Evolve?
Evolve is all about the passion, the people and the love to help others and one another. It is about making a difference to people's lives on daily basis. We all believe in and love what we do.
How would you describe your job to someone who doesn't know anything about what you do?
I am the person that co-ordinates customer requests and make it happen in the smoothest way possible! I'm the link between people to make sure that a job is done from A to Z. I like to learn as much as I can and the more I expand my knowledge and practice new things the more fulfilled I feel.
What would you be doing if you weren't with Evolve?
This question is really difficult as I am totally devoted to Evolve and cannot see myself in any other place! Most probably I would still be working somewhere where I feel I can make a difference to people's lives.
If you could change one thing about the world, what would it be?
I would eliminate human greed. I think that greed is the core problem for lack in respect, appreciation, loyalty and so much more.
What is the best piece of advice you have ever received?
Your life is your responsibility, the way someone treats you is a reflection of yourself.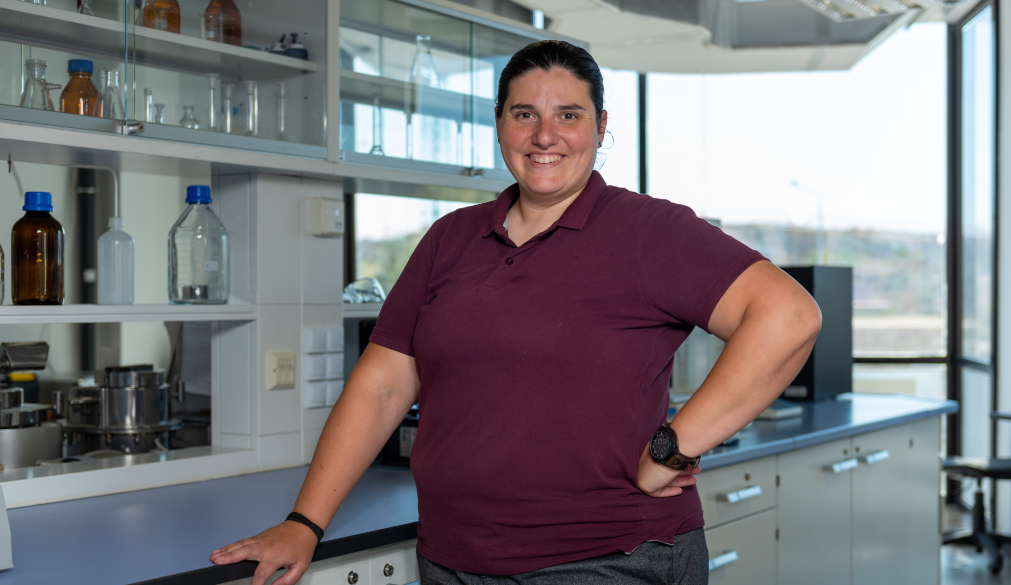 Who is your all-time hero?
I think that we meet heroes in our everyday life. A hero can be a person who smiles at you on an off day, or even a close friend or a family member. There is always something to learn from everyone and everything, it's just a matter of realising, picking it up and making the best out of everything.
What would surprise people about you?
I think that people are surprised about all the different things I've done in my life so far. I've played football, rugby and basketball. I also sing and studied musical theatre and drama. I also love astronomy and went to some classes when I was younger. I'm a big fan of cooking and did it as a profession at one stage in my career. I've done lots of things and firmly believe that the more you know the better.
Which three things would you take to a desert island?
I would take my girlfriend, matchsticks to make fire, and a mobile phone but just to keep it off and switching it on if there are any emergencies. That way the battery would last for a while unless there was no signal, then it would be a waste of time.
What is your favourite holiday destination?
Anywhere I can breath and experience a different culture. I've been to many places but my favourite destination until now has to be northern Italy. It's such a beautiful place and close to many other countries.
What is your favourite dish?
Anything that has to do with chicken, I simply love it! It can be with mashed potato or in a taco as long as it is with cheese and well cooked!
What is your golden rule?
Don't judge or compare yourself to others, you have no idea what their journey is all about.
Good to know
Industry insights, innovative ideas and exciting announcements from Evolve
By your side with expert support
At Evolve, we've been supplying lab equipment, scientific products and supplies for hospitals, clinics, scientists and researchers for decades. We consider it our job to do far more than just take your order, we're here to help. We listen, advise and solve problems.
Knowing that your time is precious, we also work fast – often being the only scientific supplier who can deliver what you need, when you need it.
We pride ourselves on the relationships we nurture and the consistent results we deliver.
To find out how we can save you time and give you one less thing to worry about, visit our Support Centre page.