Although you might not realise it, the work we do at Evolve can have a huge impact on your daily life.
Evolve is Malta's undisputed authority in Chromatography, with four fully-qualified engineers who are specialists in the field.
Chromatography affects everything, from what you eat and drink, to how your body fights disease.
Specialist equipment supplied by Evolve is used by many companies to find out what substances are composed of by separating compounds into their various components.
Duncan Grech, pictured above, is the head of Evolve's scientific and industrial department.
He said: 'We've supplied more than 150 Chromatography systems to clients along the years, including ArrowPharm, ASG Pharma, Aurobindo Malta, Medichem, Misom Labs, Natrix, Pharmadox Healthcare and Siegfried Generics.
'Evolve has long been the pioneer in supporting large network-based Chromatography data systems and our experience is second to none.'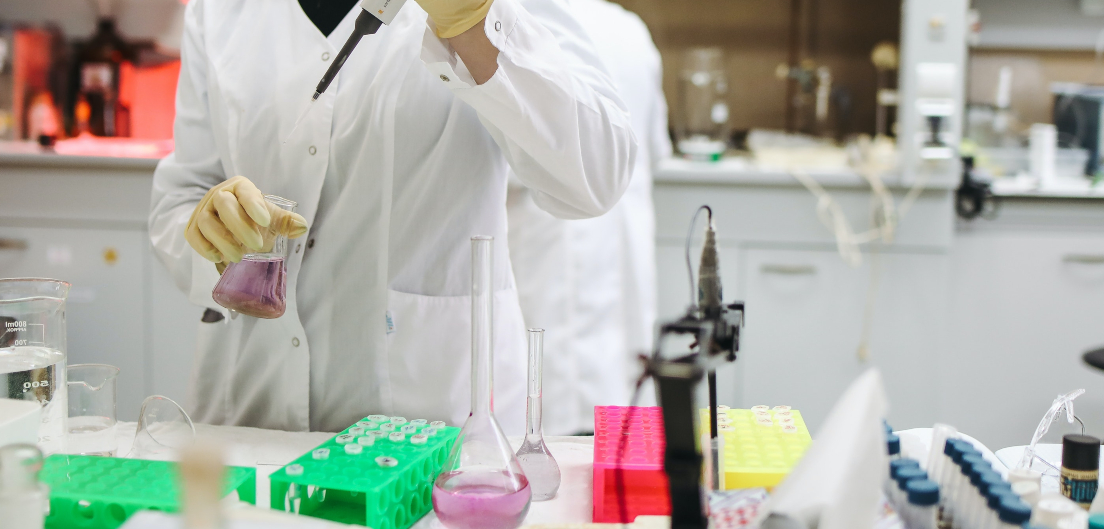 Chromatography in your daily life
1. A possible Covid vaccine
Chromatography is being used by scientists to identify a way to halt the ongoing Coronavirus pandemic. Researchers are searching for a vaccine and a cure. The technique is useful in determining which antibodies fight various diseases and viruses. Scientists used Chromatography in the battle against Ebola to find out which antibodies were the most effective at neutralising the deadly virus.
2. Food testing
The horse meat scandal in the UK highlighted shortcomings in traditional food analysis methods and positioned Chromatography as the best way to test the contents of processed meat. A more precise method was called for, using high performance Chromatography to find out if beef was really 100% beef or a mix of horse meat and beef.
3. Beverage testing
Many drinks manufacturers use Chromatography to ensure each can or bottle is exactly the same, so you can rely on a consistent taste. One such brand is Jägermeister which uses this technique to monitor the quality of their final product.
4. Forensic testing
Chromatography is also used to help catch criminals. As seen on TV shows such as CSI Miami, gas chromatography is used to analyse blood and clothing samples, helping to identify criminals and bring them to justice.
5. Drug testing
As Chromatography can accurately identify substances within the bloodstream, it is widely used in sport to test athletes for performance enhancing drugs. That's something to think about the next time you're watching your favourite sport.
6. Testing of Pharmaceuticals
Liquid Chromatography is widely used in the pharmaceutical industry. The technique manages to separate and identify all the individual component that make up the drug with precise results that the pharmaceutical industry expects. The results can be used to certify the finished drugs qualitatively and quantitatively.
7. Medicinal Cannabis
Following the footsteps of the pharmaceutical industry, Chromatography is also the method of choice being used by scientists to quality control medicinal cannabis. The technique determines the concentration of all cannabinoids present and makes sure that the Cannabidiol (CBD) and the tetrahydrocannabinol (THC) levels are within the stipulated standards. On the other hand, Gas Chromatography is used to screen for any residual solvents.
It's clear that Chromatography is an unsung hero when it comes to keeping you healthy and safe everyday.
If you'd like to learn more about Evolve's range of specialist Chromatography products, please get in touch with us today.
You may also be interested in
Decisions well made
With 100 years of experience, Evolve is your trusted partner in the design, installation and maintenance of laboratories, scientific workspaces and controlled environments.
Our experienced engineers have the know-how to support your equipment life cycle: maintaining, repairing, calibrating and even replacing your current lab equipment.
You can leave all the hassle to us, so you can get on with running your business. If you'd like to speak with someone from Evolve, visit our Support Centre page.