Pamela Ebejer joined Malta's fastest-growing science company more than five years ago and loves her work.
Pamela plays an important role at Evolve as the sales coordinator in our busy medical department.
A hard-working mum, Pamela also enjoys yoga and spending quality time with her family.
We caught up with her to find out more about her role and her passions.
What do you value about working at Evolve?
What I value most about our organisation is that all the team members care passionately about the work we do and how our work genuinely helps other people. My focus is on detail, making a difference and delivering quality.
How would you describe your job to someone who doesn't know anything about what you do?
Evolve is a very busy environment and during the day you can find yourself doing all sorts of things. My major role is to help out the medical team in the day-to-day things such as submitting and monitoring tenders, issuing quotes, chasing up orders and ensuring that everything is delivered on time and as requested. I also focus on maintaining good relationships with our suppliers and our clients in Malta.
In your eyes, what's the most important thing about your job?
The best things about working at Evolve are the positive company culture, the flexible hours and the family-friendly policies. Being a mother of a very young child makes it difficult to find a place of work that ticks all the boxes but I feel blessed to say that Evolve does. Evolve is a place where employees genuinely experience a great work-life balance.
Where's your favourite place in the world and why?
I have an amazing bucket list of experiences however the favourite place that I've visited is Australia. I loved the long drives by the sea, especially Great Ocean Road in Victoria, pictured below. Australia is famous for its stunning white sandy beaches and spectacular sunsets. There's honestly nothing better than sitting quietly on a sandy beach for an evening penguin parade where you can watch hundreds of little penguins waddle across the beach. Australia touched my heart in so many ways.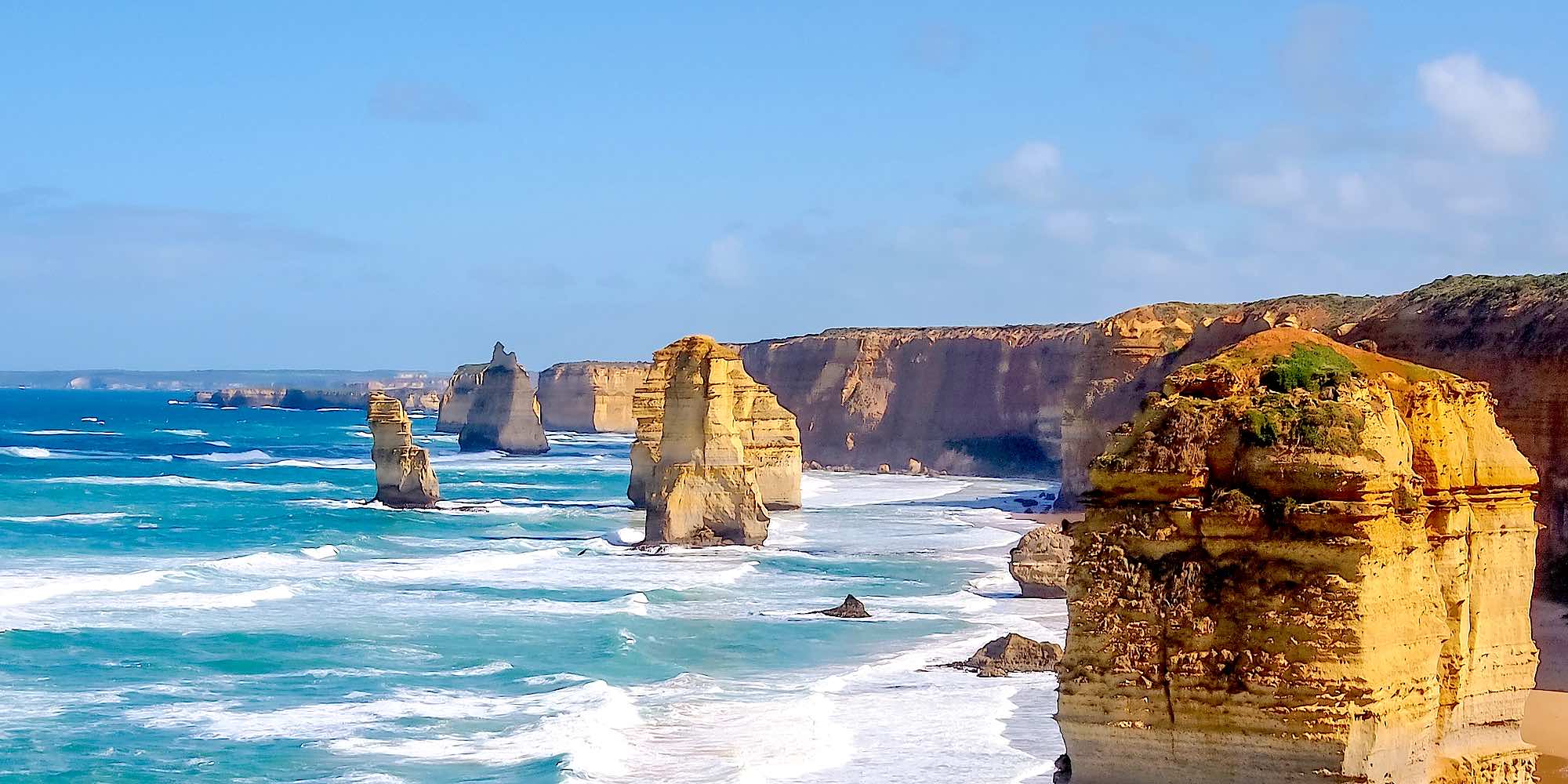 Pamela, tell us a fact you've learned recently!
Something that I have learned recently is to slow down and take more care of myself and my wellbeing. It's much easier to feel happy if my body and soul feel good.
As a child what did you dream you'd be when you grew up?
As I a child I always dreamt that when I grow up I will work in the fashion and design industry. Although I chose a different path, dressmaking is now my hobby and I feel very relaxed when I am working on something beautiful after a fulfilling week at the office.
When are you at your happiest?
I am at my happiest when I am surrounded with friends or with my beautiful family somewhere by the beach. I find the calming sound of the waves very therapeutic and relaxing. No matter how many times we go to the beach I never get tired of it. Each time is different and special.
If you could change one thing in the world what would it be?
If I could change one thing in the world it would be to stop cruelty to animals, and that all pets living in shelters would find a loving home.
Realise your potential
At Evolve, we champion potential to help the people, businesses and institutions we serve. We support our customers at every stage of their journey, we're easy to deal with and we're powered by a love of science, innovation and building long-lasting partnerships with our suppliers and clients.
Through our forward-thinking people, we've become Malta's fastest-growing science company. We champion our colleagues, as well as our customers, who are at the heart of everything we do.
Want to join our team? Read more about working at Evolve.
The latest Evolve news, all in one place
Be the first to hear our latest news, ideas and initiatives from Evolve.
Evolve makes science happen
Whatever your next scientific project, Evolve is ready to be by your side.
Whether you're planning to build a new lab, opening a new science-based business, changing direction, or dealing with the unexpected, we can provide the support and expert guidance to face your next steps with confidence.
For almost 100 years, Evolve is proud to have served scientists, technicians researchers, medical professionals and businesses in the healthcare and science industries.
If you need to speak with someone from Evolve, visit our Support Centre page.