Workplace trends have changed significantly since the beginning of the COVID pandemic. In 2022, efficiency, functionality, and flexibility will take centre stage in lab design. Here are the top trends we are seeing for scientific workspaces in the coming year:
1. Flexibility
Laboratory spaces need to adapt as project needs are rapidly changing. Staffing requirements can change quickly, as can the need to move equipment, change work processes, and transform spaces quickly. These challenges are being solved with:
Height Adjustable Lab Benches
Modular Scientific Work Benches
Collaborative Spaces
Quick-change Lab Carts
Duncan Grech, Head of Projects (Commercial) at Evolve, said: 'These simple upgrades result in laboratory workspaces that are agile and easier to use. For example, lab carts offer the flexibility to quickly shift equipment and supplies within a laboratory without disrupting the normal workflow for any length of time. They allow you to work smarter.'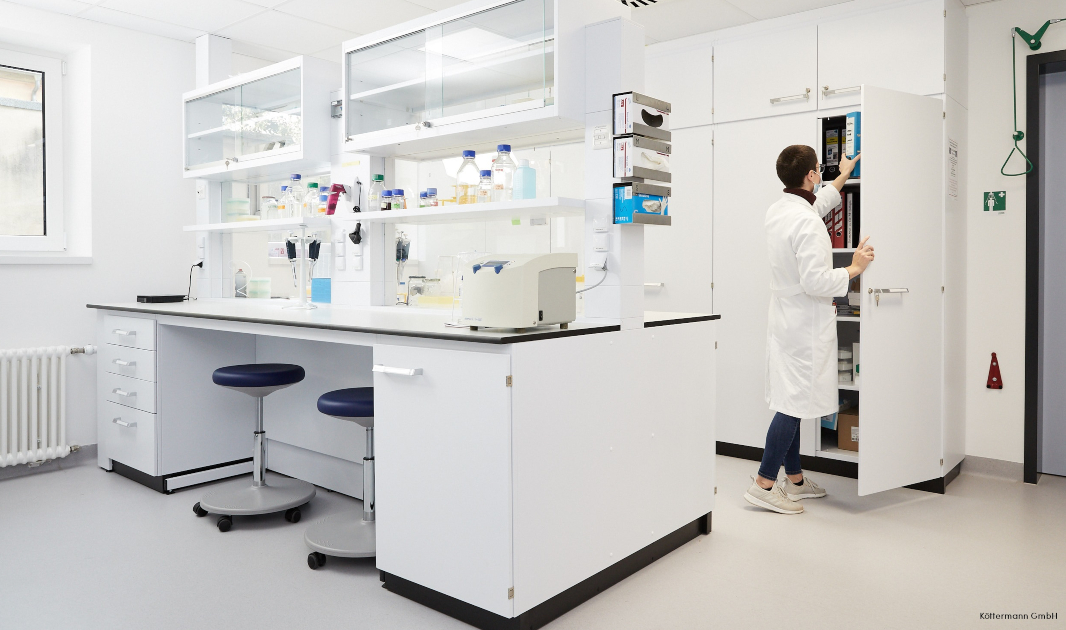 2. Collaboration
Despite the pandemic, team-based collaboration spaces are becoming more and more popular in laboratory facilities. Collaboration started primarily at the school and university level but has expanded to other areas of science, engineering, and research. This open layout concept in labs and offices provides spaces where brainstorming sessions and socialising can occur and helps colleagues to work together, share ideas and solve problems.
Evolve field service engineer Kurt Camilleri said: 'Due to social distancing and PPE requirements, more and more of these spaces are being spread out and equipped with safeguards to protect employees. The good news is that due to the rigorous cleanliness standards already in place in most laboratories, there are already hygiene protocols in place. These open areas also often work well for boosting team morale.'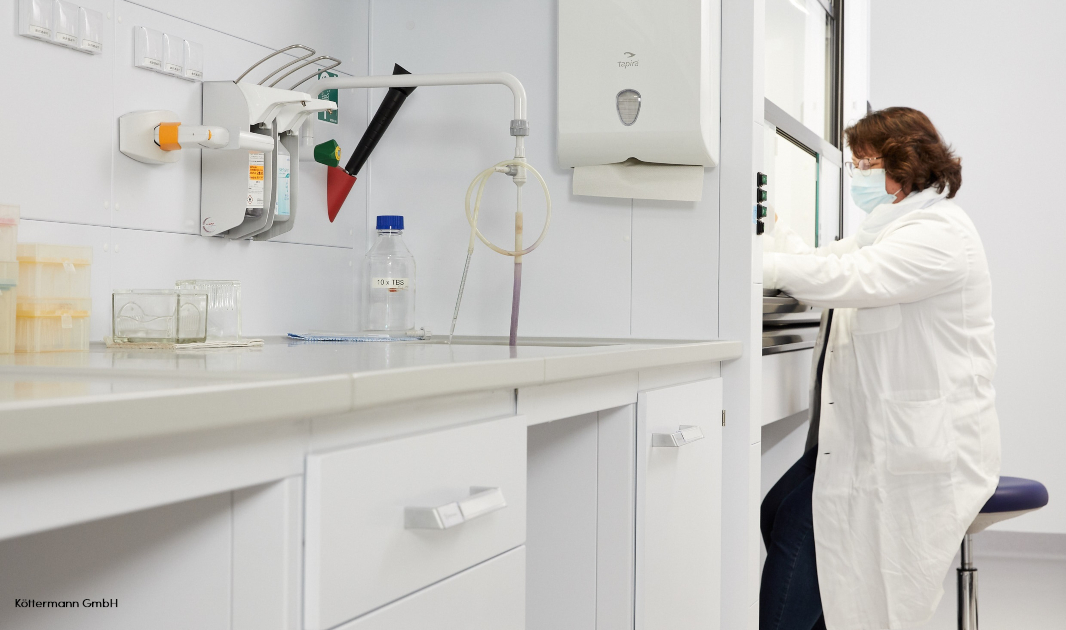 3. Open Lab Concept
Like the collaboration trend above, open plan labs, much like open offices, have been trending for some time. Precautions such as glass dividers, personal protective equipment and flexible workstations are being taken to safely protect lab technicians as they interact within these open spaces.
The open lab working not only promotes collaboration, but transparency and visibility. It gives colleagues a chance to learn from one another in new and exciting ways. While this open lab concept has been modified by the COVID requirements, it is not likely to go away anytime soon. Labs are also becoming considerably more colourful and visually appealing than they have been in the past.
Evolve customer technical service manager Mark Bonello said: 'The most successful projects we carry out at Evolve have a clear direction and usually involve significant collaboration with the customer. More and more clients are telling us it is important that their scientific workplaces encourage collaboration, improve functionality and generate a strong sense of teamwork. We're always happy to deliver.'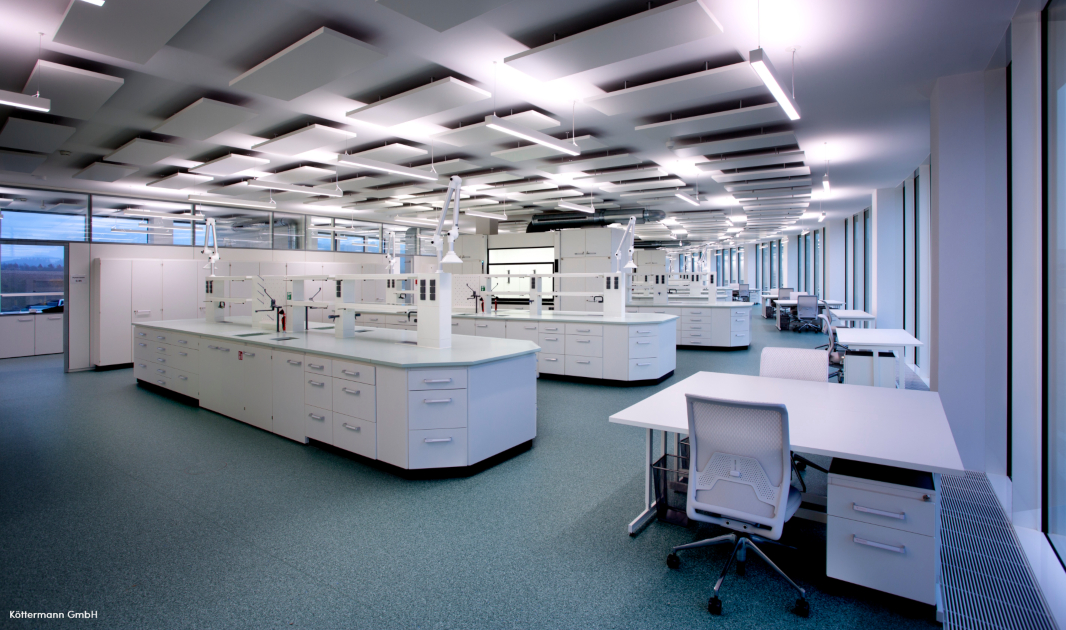 4. Sustainability
The idea of greener labs has been one of the biggest trends in recent years. This is largely a shift in the mindset of the science industry driven by the climate change movement. The environmental impact of materials is becoming increasingly important to employees and employers alike. Being eco-friendly means that every item you purchase for your scientific workspace is thoughtfully chosen to not negatively impact the environment.
Sustainability has also become a focus of many Evolve partners and laboratory equipment manufacturers. More efficient vent hoods, energy saving HVAC systems and other innovations have moved the science industry towards a smaller carbon footprint. Finding creative ways of becoming carbon neutral is top of mind for facility managers and this mindset is trickling down to the suppliers that help create and manufacture equipment for these spaces. For example, LED lighting and increased access to natural light are not only energy efficient, but also increase productivity for employees.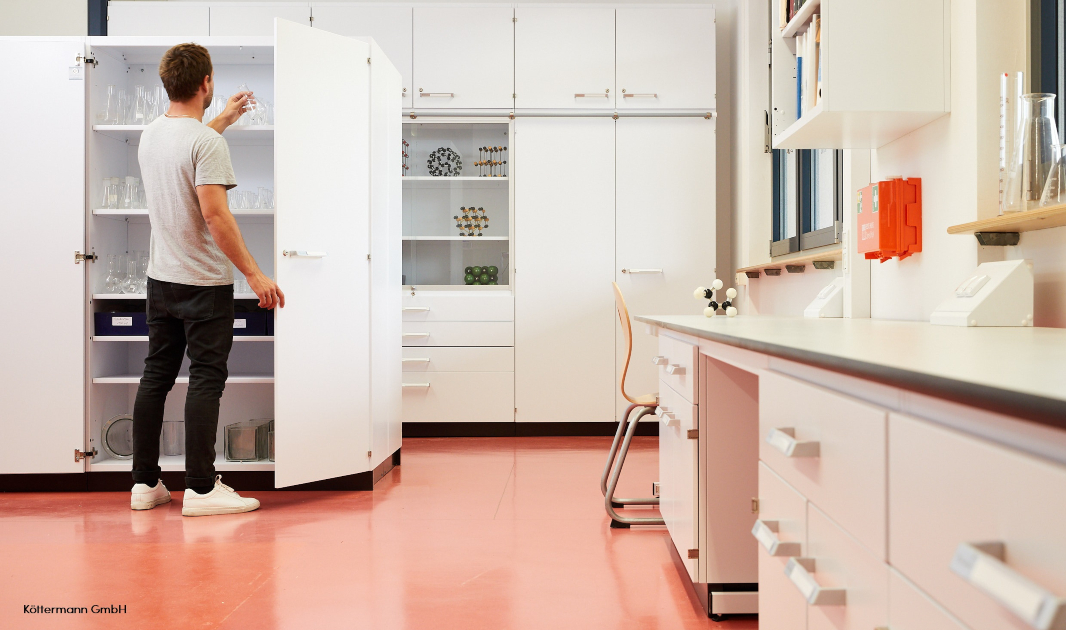 Evolve expert view
Evolve's Chief Visionary Officer Christopher Busuttil Delbridge said: 'The need to have a scientific workspace that can adapt easily, based on different project needs, has been one of the biggest shifts over the last few years. This trend has been accelerated by the pandemic in laboratories as well as many other workplaces.
'More and more employees are asking questions about sustainability, collaboration, and flexibility even before they join an organisation. The concern with the environment they are working in, along with wanting to be in a space that is welcoming is key to both acquisition and retention of top talent.
'Designing and building spaces that are employee focused is necessary for not only efficiency but culture and morale. The right laboratory environment and the impression you make on both new and existing employees, can make all the difference in retaining and finding the best members for your team.
'The moral of the story is to embrace the changes ahead. The pandemic has revolutionised the way we work forever and while the new normal may be different, it's not all bad.'
Evolve is your science partner
Laboratory trends are changing. No matter which industry you're in, Evolve is here to help. Our team of experts have more than 15 years of experience in the design and construction of labs for schools, hospitals, universities, pharmaceutical facilities and many others.
You come with a vision and we'll bring your new scientific workspace to life – on-time, on-budget, and on-trend.
Get in touch with us today.
You might also be interested in
Stay up to date with our latest Evolve insights
Something else we can help you with?
Evolve is proud to be the fastest-growing science company in Malta and offers a comprehensive range of scientific products and services, from supplying the latest microscopes to routine equipment maintenance and the turnkey installation of medical cannabis facilities.
Our work is shaped to suit you and your needs whether you work in pharmaceutical manufacturing, healthcare, semiconductor production, agriculture, medical cannabis, food science, environmental monitoring, education or forensics.
To find out more about our full range of science-led services, please, visit our Support Centre page.