Fiona Anne Vucinovic is our brilliant Financial Coordinator at Evolve. She joined Malta's fastest-growing science company three years ago and is a talented member of our team. We caught up with Fiona to find out more about her role at Evolve and her interests away from the office.
What do you value about working at Evolve?
Working at Evolve has given me opportunity to learn a lot by taking on a number of different roles within the business. Lately, I've been entrusted with a new role in our Financial team which is another great opportunity.
I'm proud to work for Evolve. The fact that we specialise in supplying medical and clinical equipment that helps others, especially those in hospital, makes me feel that we are making a real difference. I work with some great people at Evolve and everyone has a passion for what they do.
There's also a big thing that makes working at Evolve a pleasure, and that is praise. When your boss tells you 'thank you', 'great work' and 'well done' it gives you such a boost and makes you try harder to do even better next time. I feel we are so lucky that we receive recognition for our good work.
How would you describe your job to someone who doesn't know anything about what you do?
I deal with the money side of things in the businesses. One of my primary duties is credit control, however additional finance-related matters have been added to my role recently.
What would you be doing if you weren't at Evolve?
I would have been very interested in becoming a lawyer, given my personality traits, or an IT technician as technology has always been my passion from a young age.
If you could change one thing about the world, what would it be?
Child abuse and domestic violence are the two things that really wish that I could eliminate.
What is the best piece of advice you have ever received?
Once I heard a phrase in a wonderful film called 'Pursuit of Happiness' where a father told his son 'Don't ever let someone tell you that you can't do something. Not even me. You've got a dream, you've got to protect it.' That was the moment when I realised that I needed to change my life and follow my own dream.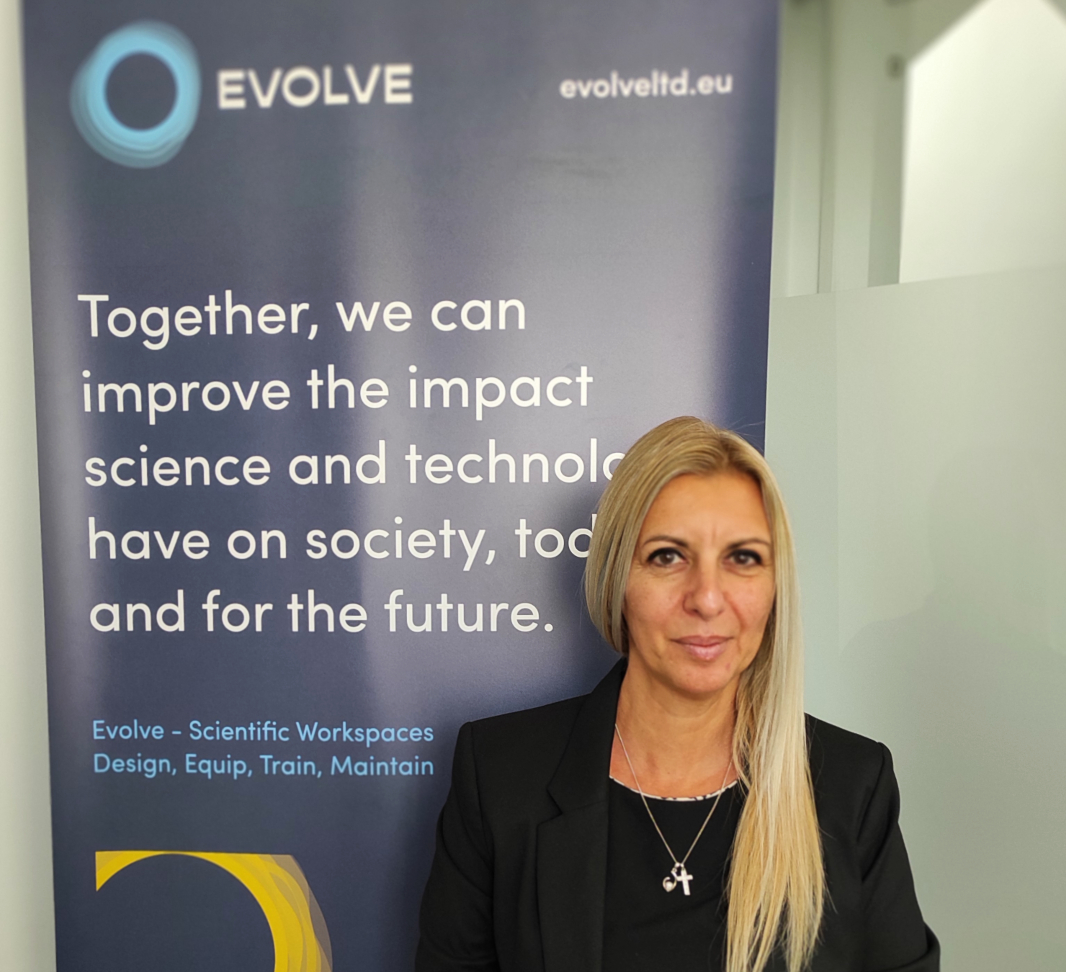 Who is your all-time hero?
My wonderful dad was, and will always be, my hero. He was always there for us and did everything to make us happy.
What would surprise people about you?
Given that I've been through difficult times in my life I am a very strong and positive person.  I believe that 'Tough times do not last forever but tough people do'.
Which three things would you take to a desert island?
The three most important things for me are food, water and my favourite pillow.
What is your favourite holiday destination?
I've had the opportunity to visit lots of lovely places around the world but one place I would love to visit is Cuba.
What is your favourite dish?
Pasta will always be my favourite dish.
What is your golden rule?
We are in this world for a limited time. Treat today like there is no tomorrow. Enjoy life as much as you can.
You might also be interested in
Be the first to hear our latest news, ideas and initiatives from Evolve